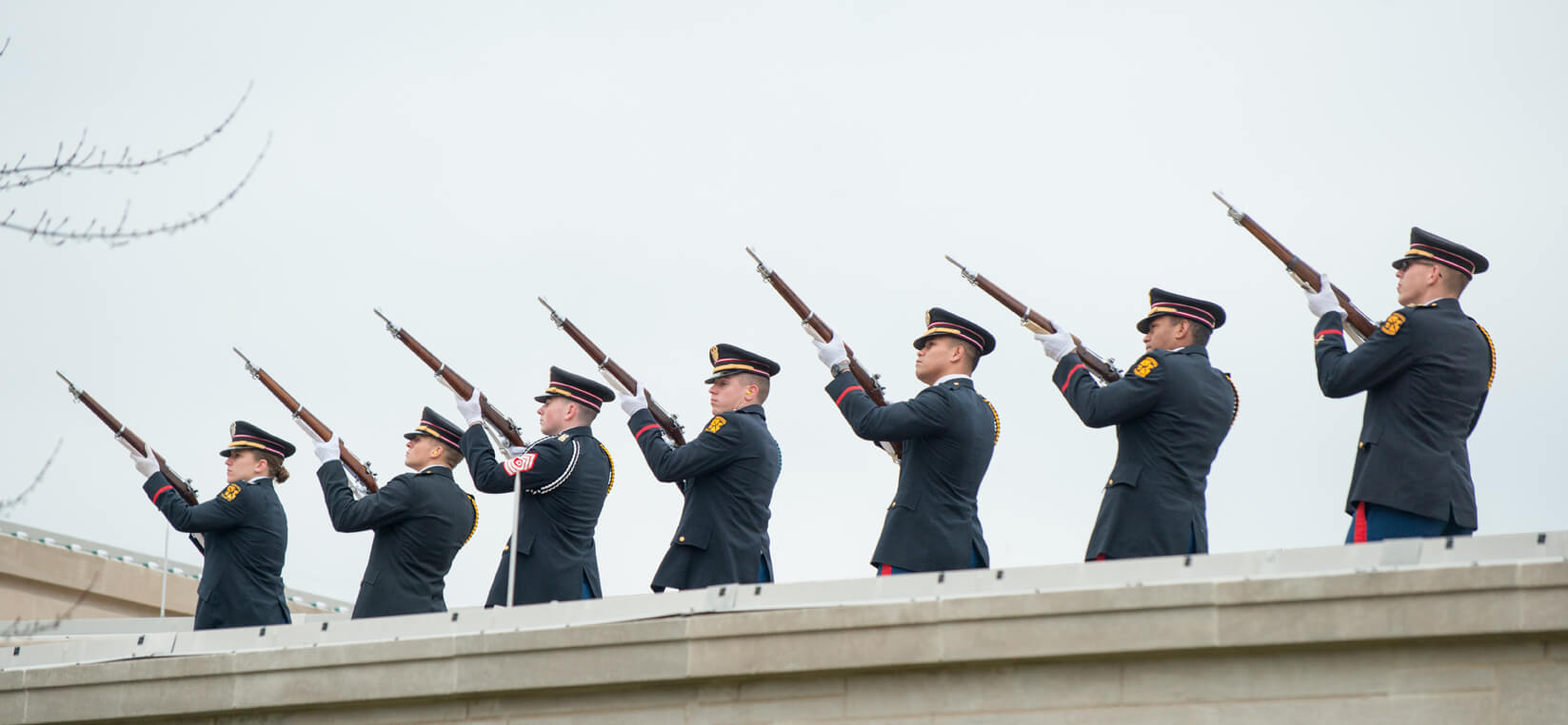 Veterans Day Salute
The Honorable Ike Skelton Veterans Day Ceremony
Sunday, November 6, 2016
12-5 PM, Harry S. Truman Library and Museum
Join us for a spectacular salute to America's veterans at the Fifth Annual Ike Skelton Veterans Day Ceremony at the Harry S. Truman Library and Museum. This annual event is co-presented by Truman Library Institute, Harry S. Truman Library and Museum, City of Independence, and the Independence Pioneers Chapter, Daughters of the American Revolution. Museum admission and all events are offered to the public free of charge. Join us as we honor America's heroes, rain or shine.
FREE EVENTS & EXHIBITS FOR ALL AGES
12 – 5 pm
Free Museum Admission
12 – 3 pm
"Thank our Heroes" – Make a Card for a Veteran (Museum Lobby)
Military Vehicle Display (Front Drive)
12 pm
Patriotic performance by the Spirit of Independence Concert Band (Front Lawn)
12:30 pm
Opening Ceremony (Front Portico)
Featuring a musical salute by the Young MAIsterSingers, directed by Cynthia Simmons (Music/Arts Institute) and a Veterans Day message from Independence Mayor Eileen Weir
1:30 – 5:00 pm
Guest Hospitality
3 – 3:45 pm
Book Event featuring Veteran and Author Doug Bradley (Auditorium)
4 – 4:30 p.m.
Presidential Salute and Wreath Laying Ceremony (Courtyard):
Bagpipe Procession, followed by Wreath Laying, 21-Gun Salute, Taps and The National Anthem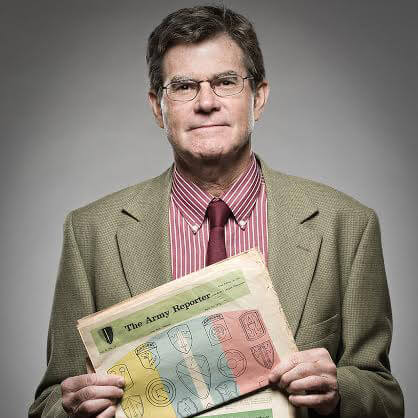 Author Event
Doug Bradley
Author of We Gotta Get Out of This Place: The Soundtrack of the Vietnam War

The 2016 Veterans Day Salute features special guest Doug Bradley, veteran and co-author of We Gotta Get Out of This Place, hailed by Rolling Stone Magazine as the #1 Music Book of 2015.
Show more
For a Kentucky rifleman who spent his tour trudging through Vietnam's Central Highlands, it was Nancy Sinatra's "These Boots Are Made for Walkin'." For a "tunnel rat" who blew smoke into the Viet Cong's underground tunnels, it was Jimi Hendrix's "Purple Haze." For a black Marine distraught over the assassination of Martin Luther King Jr., it was Aretha Franklin's "Chain of Fools." And for countless other Vietnam vets, it was "I Feel Like I'm Fixin' to Die," "Who'll Stop the Rain," or "We Gotta Get Out of This Place."
In their book by the same name, Doug Bradley and his co-author Craig Werner place popular music at the heart of the American experience in Vietnam. Explore how and why U.S. troops turned to music as a way of connecting to each other and the world back home.
Doug Bradley is a Vietnam veteran from Madison, Wisconsin. Following his graduation from college in 1969, Doug was drafted into the U. S. Army in March 1970 and served as an information specialist (journalist) at the Army Hometown News Center in Kansas City, Missouri, and U. S. Army Republic of Vietnam (USARV) headquarters near Saigon.
​​
Since his discharge from the military in late 1971, Doug has worked, written, taught, lectured, volunteered, blogged, and advocated on behalf of veteran issues. He and his co-author, Craig Werner, also co-teach a course at the University of Wisconsin-Madison entitled "The Vietnam Era: Music, Media and Mayhem."