Not all readers become leaders, but all leaders must be readers.

Harry S. Truman
Harry S. Truman Book Award
The Harry S. Truman Book Award is presented biennially by the Truman Library Institute. Established in 1963, the Harry S. Truman Book Award recognizes the best book published within a two-year period dealing primarily and substantially with some aspect of the history of the United States between April 12, 1945 and January 20, 1953, or with the life or career of Harry S. Truman.
Enter Your Book
Submit five copies of each book to:
Mary A. McMurray, Ph.D.
Director of Learning and Engagement
Harry S. Truman Library Institute
5151 Troost Avenue, Suite 300
Kansas City, Missouri, 64110
Books must be received by January 20, 2018.
2016 HARRY S. TRUMAN BOOK AWARD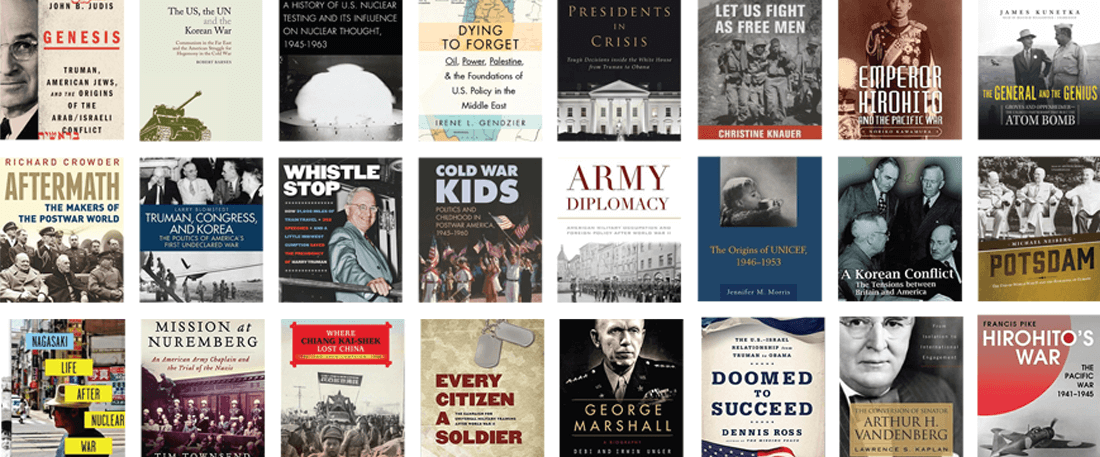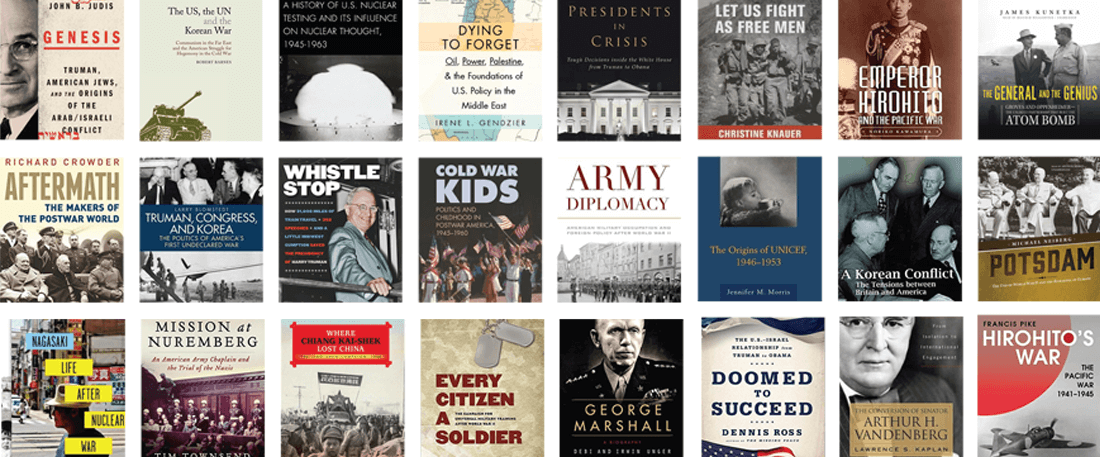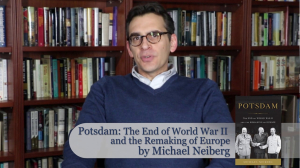 The 2016 Harry S. Truman Book Award was presented to Michael Neiberg, author of Potsdam: The End of World War II and the Remaking of Europe. Dr. Neiberg is a professor of history and the Stimson Chair of the Department of National Security and Strategy at the U.S. Army War College, and the author of several award-winning books.
Dr. Neiberg's book was selected from a field of 25 entries, which included such other important books such as Doomed to Succeed: The U.S.-Israel Relationship from Truman to Obama by Dennis Ross and Genesis by John B. Judis.
RECENT AWARD RECIPIENTS
2016       Potsdam: The End of World War II and the Remaking of Europe by Michael Neiberg
2014       Henry Wallace's 1948 Presidential Campaign and the Future of Postwar Liberalism by Thomas W. Devine
2012       The War for Korea, 1950-1951: They Came from the North by Allan R. Millett
2010       Selling the Korean War: Propaganda, Politics, and Public Opinion in the United States, 1950-1953 by Steven Casey
2008       From Roosevelt to Truman: Potsdam, Hiroshima, and the Cold War by Wilson D. Miscamble
2006       The Cold War: A New History by John Lewis Gaddis
2004       Act of Creation: The Founding of the United Nations by Stephen C. Schlesinger
2002       The Dixiecrat Revolt and the End of the Solid South, 1932-1968 by Kari Frederickson
2000       Downfall: The End of the Japanese Empire by Richard B. Frank
1998       (No award given)
1996       Man of the People: A Life of Harry S. Truman by Alonzo Hamby
1994       George F. Kennan and the Making of American Foreign Policy, 1947-1950 by Wilson D. Miscamble
See all recipients since 1967 here.