Truman Library Honors Veterans with Free Patriotic Celebration
|
November 9, 2017
The 6th Annual Hon. Ike Skelton Veterans Day Ceremony Salutes America's Veterans and Military Personnel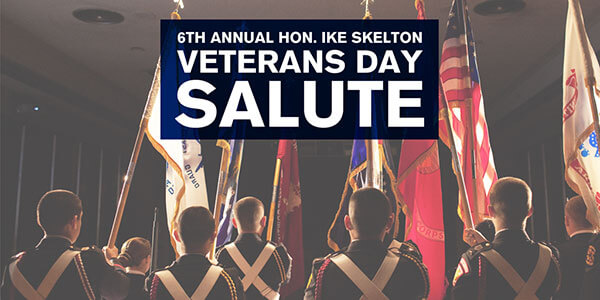 INDEPENDENCE, Mo. – The Harry S. Truman Library and Museum will honor veterans and active service members at the 6th Annual Hon. Ike Skelton Veterans Day Salute this Sunday, Nov. 12. The museum is open free to the public from 12 p.m. to 5 p.m., and patriotic activities are planned throughout the day, including a free public program featuring Brig. Gen. (Ret.) Patrick X. Mordente at 2 p.m.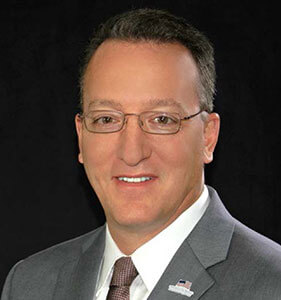 Gen. Mordente, who is currently director of the George W. Bush Presidential Library and Museum, will draw on his 29 years of distinguished service in the U.S. Air Force in his keynote address. The program will also include a presentation of the colors by a Whiteman Air Force Base Honor Guard and remarks from Independence Mayor Eileen Weir. The program will be preceded by a free reception at 1 p.m. Immediately following Gen. Mordente's address, a bagpipe procession will lead guests to the Truman Library Courtyard for a wreath-laying at the gravesite of President Truman. This moving ceremony will end with a 21-gun salute.
This annual event, created in honor of former Missouri Congressman Ike Skelton, is co-presented by Truman Library Institute, the Harry S. Truman Library and Museum, the City of Independence and the Independence Pioneers Chapter, Daughters of the American Revolution.
Schedule of Events – Nov. 12, 2017:
12 – 5 p.m
Harry S. Truman Library and Museum open free of charge to all visitors.
12 – 3:30 p.m.
Make a card for a veteran at our "Thank Our Heroes" station.
Special display of military uniforms by the City of Independence.
Free gifts for veterans (while supplies last).
1 – 2 p.m.
Free dessert reception in the Whistlestop Room.
Information and representatives from local and national veterans organizations.
2 – 2:45 p.m.
Presentation of the colors by Whiteman Air Force Base Honor Guard.
Veterans Day remarks from Mayor Eileen Weir.
National anthem performed by the William Chrisman High School Blue and Gold Singers.
Keynote address by Brig. Gen. (Ret.) Patrick X. Mordente.
3 – 3:30 p.m.
Presidential salute and wreath-laying ceremony in the courtyard on President Truman's gravesite, complete with a bagpipe procession and 21-gun salute.
The Truman Library Institute is the member-supported, nonprofit partner of the Harry S. Truman Library and Museum, one of 14 presidential libraries of the National Archives. The Truman Library Institute draws on President Truman's legacy to enrich the public understanding of history, the presidency and America's unique form of government. This mission is achieved through the development and funding of world-class museum exhibits, a robust international research grant program, public forums and nationally acclaimed education programs serving more than 50,000 students and teachers each year. Learn more at TrumanLibraryInstitute.org.
FOR MORE INFORMATION:
Lacey Helmig
Director of Communications
Truman Library Institute
816-400-1217 (o) 503-927-1345 (c)
lacey.helmig@TrumanLibraryInstitute.org