The Bennett Forum on the Presidency
Saturday, November 16, 2019 at 6 p.m.
Unity Temple on the Plaza, Kansas City, MO
The Bennett Forum on the Presidency has grown to become Kansas City's most anticipated politically-themed program. This year's Bennett Forum will take place Saturday, November 16, at 6 p.m.
Sign up for email updates to be the first informed when this year's lineup is announced.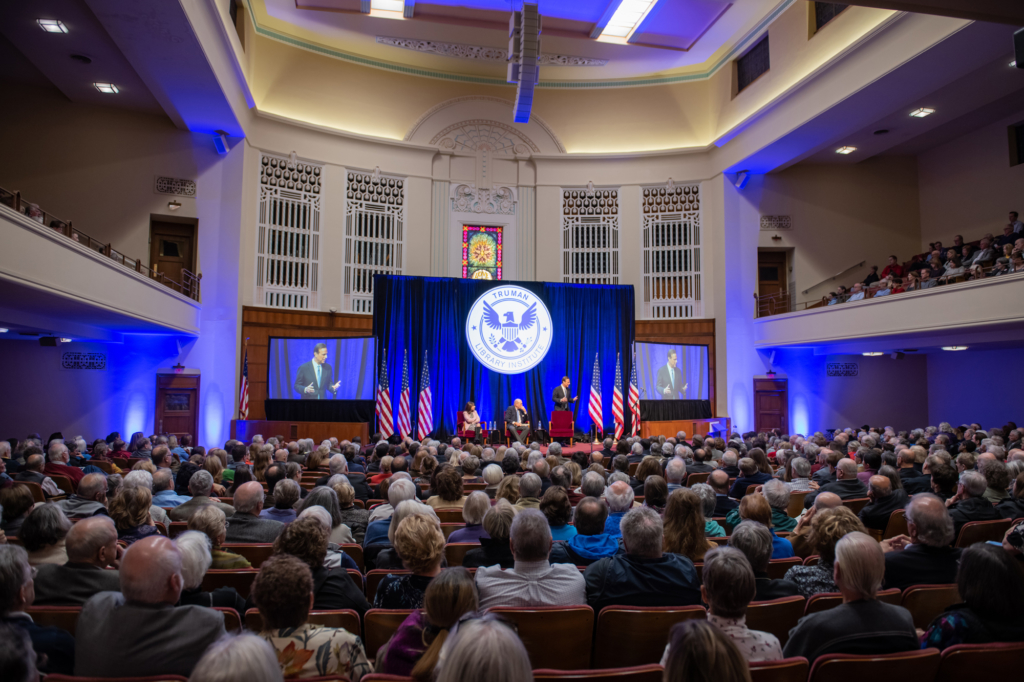 Past Bennett Forum Programs
2018
Presidential Power in Times of Crisis
Michael Beschloss
Jane Mayer
David Von Drehle
2017
The Presidency in the Post-Truth Era
Doris Kearns Goodwin
David Von Drehle
2016
Presidential Politics and the Future of America's Democracy
Jane Mayer
Douglas Brinkley
David Von Drehle
2015
Leadership Lessons from The White House
Doris Kearns Goodwin
Bill Moyers
2014
An Evening with Bill Moyers
With Special Guest Bob Kerrey
2013
American Presidents and their cabinets
Bob Kerrey
Donald Rumsfeld
William S. Cohen
David Von Drehle
2012
Presidents, Congress and The Conflict of Power
Marvin Kalb
Margaret Hoover
Timothy Naftali
Jim Slattery
2011
Presidential Power abroad: Truman to Obama
Madeleine Albright
Bob Kerrey
Leslie Gelb
Chuck Hagel
2010
Presidents at War: Korea to Afghanistan
Bob Kerrey
Andrew Bacevich
Senator Evan Bayh
Douglas Brinkley
2009
Presidential Leadership in Transformational Times
Arianna Huffington
Joseph S. Nye, Jr.
Robert Kuttner
Timothy Naftali
2008
The Media and The Presidency: Playing Politics
Ted Sorensen
Scott Simon
Timothy Naftali
Costas Panagopoulos
2007
Presidential Power: How much is too much?
Bill Moyers
Michael Beschloss
Timothy Naftali
Elizabeth Spaulding