I have to say, going to the Truman Library was the greatest moment of my life.

Nathan, Grade 4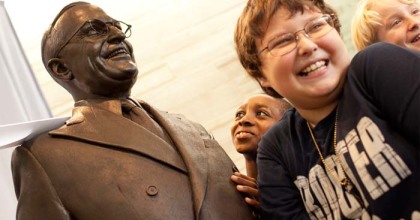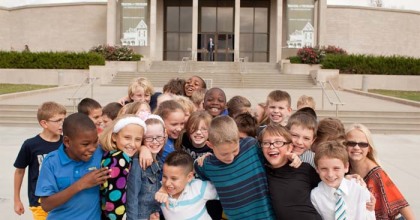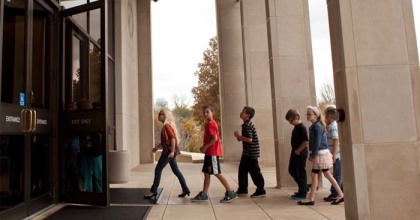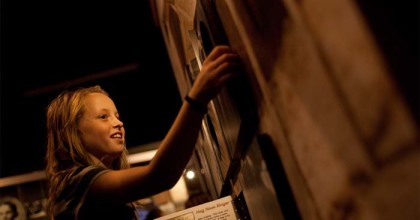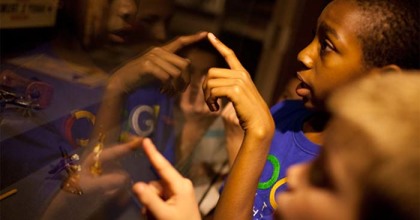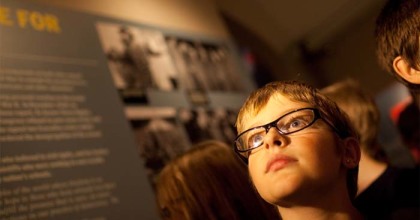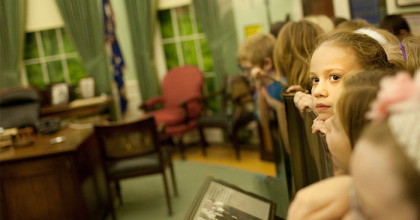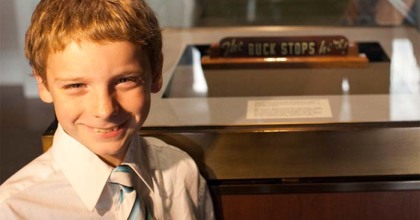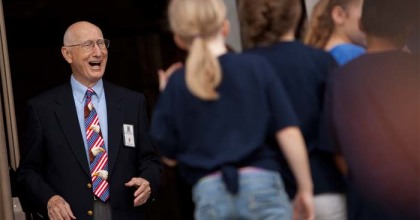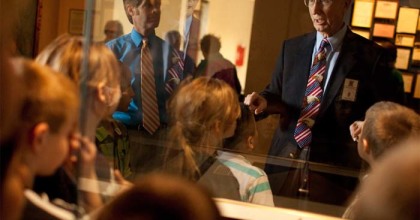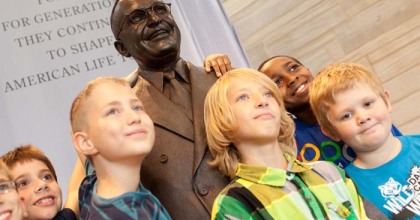 Each year, nearly 10,000 students tour the Truman Museum, regarded by many as America's best presidential museum. Students are invited to explore a replica of Truman's Oval Office, the dramatic Presidential Years exhibition, interactive decision theaters, hands-on activities in Harry Truman's Life and Times, the grave sites of President and Mrs. Truman, Truman's Working Office, the Museum Store and much more.
The Truman Library is launching a massive renovation of the museum and its exhibitions, the first major renovation in more than 20 years and the largest since the museum opened its doors in 1957. The museum's last day open to the public is Monday, July 22, 2019, before the museum closes for approximately one year.
Learn more about the ambitious project, planned to coincide with the 75th anniversary of the start of Truman's presidency in 2020, at TrumanLibraryInstitute.org/Capital-Campaign.
Student Tours
Docent-led tours are offered for grades 4 and higher and require 30-day advance notice. Teacher-guided tours may be scheduled for all grade levels with 24-hour advance notice. Please allow 1 ¼ hours for your tour; add 45 minutes if you wish to see the documentary film, Harry S. Truman, directed by the Academy Award-winning  director Charles Guggenheim and narrated by David McCullough.
Cost
$2 per student includes full Museum access, a curriculum guide and one complimentary adult admission for every 10 students. The Truman Library Institute's "Bus Stops Here" field trip grants may cover part or all of the cost of student admissions and/or bus transportation (see Reservation Form).
Reservations
Please submit a reservation request with preferred dates for your Museum Tour. A Visitor Services representative will confirm your reservation. To speak directly with a representative, please call 816.268.8221.
Reserve Your Tour