Featured Event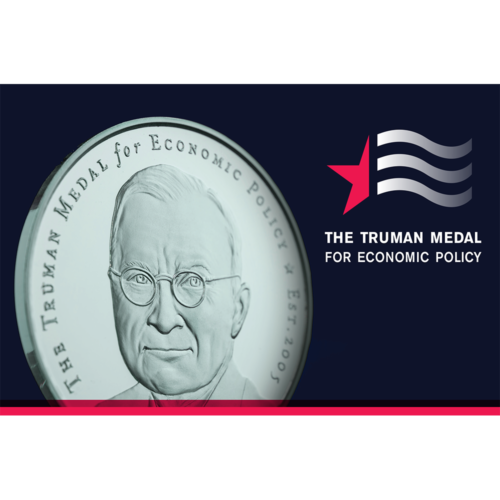 Thursday, October 10, 2019
SIGNATURE EVENT
2019 Truman Medal for Economic Policy Award
6 p.m. Reception | 6:30 p.m. Program

Truman Forum, Plaza Branch of the KC Public Library
4801 Main St.
Kansas City, MO 64112
Join us for the 2019 Truman Medal for Economic Policy Award Ceremony, honoring former Chair of the Federal Reserve Board Janet Yellen. Currently a Distinguished Fellow in Residence with the Economic Studies Program at the Brookings Institution, Dr. Yellen has also served as Vice Chair of the Federal Reserve Board and President and Chief Executive Officer of the Federal Reserve Bank of San Francisco, as well as Chair of the White House Council of Economic Advisors.
The Truman Medal for Economic Policy is awarded biennially in a highly-anticipated public program, jointly sponsored by the Truman Library Institute, the Henry W. Bloch School of Management, University of Missouri–Kansas City, the Economic Club of Kansas City, and the Missouri Council on Economic Education. The Medal was established in 2005 to provide a forum to recognize exceptional economic policy contributions and past honorees include Robert Shiller, Alan Greenspan, John B. Taylor and more.
Join us for an award presentation followed by a conversation between Dr. Yellen and David Von Drehle, columnist for The Washington Post. The award ceremony and program will begin at 6:30 p.m., with a reception preceding at 6 p.m.
Find full event details here.
This event is free and open to the public, but RSVPs are requested.
Upcoming Events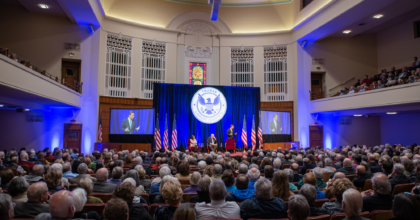 Saturday, November 16, 2019
SIGNATURE EVENT
SAVE THE DATE – The Bennett Forum on the Presidency
6 p.m., Unity Temple on the Plaza, Kansas City, Mo.
Save the date for Kansas City's most anticipated politically-themed event, the Bennett Forum on the Presidency. One of the Truman Library Institute's most popular events of the year, the Bennett Forum is scheduled for Saturday, November 16 at 6 p.m.
Please save the date, then subscribe to our emails to be the first informed when this year's speakers are announced.