Not all readers become leaders, but all leaders must be readers.

Harry S. Truman
Harry S. Truman Book Award
The Harry S. Truman Book Award is presented biennially by the Truman Library Institute. Established in 1963, the Harry S. Truman Book Award recognizes the best book published within a two-year period dealing primarily and substantially with some aspect of the history of the United States between April 12, 1945 and January 20, 1953, or with the life or career of Harry S. Truman.
Books written about Harry S. Truman or the period of his presidency and published between January 1, 2018 and December 31, 2019 are eligible for the 2020 Harry S. Truman Book Award. To inquire about submission, contact Lisa Sullivan at Lisa.Sullivan@TrumanLibraryInstitute.org or 816.400.1216.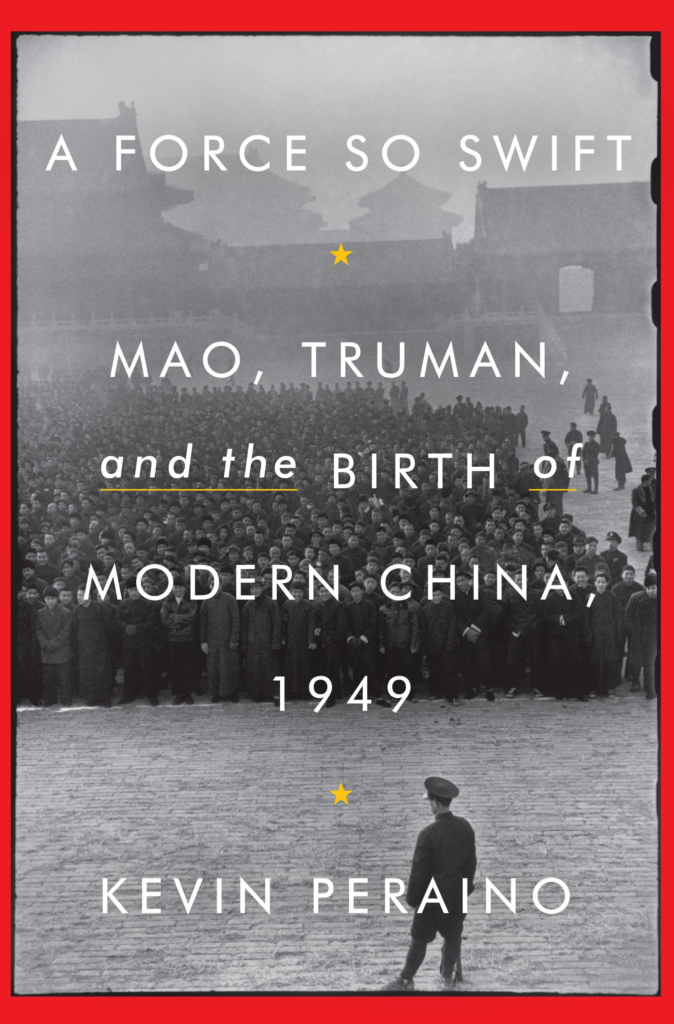 2018 HARRY S. TRUMAN BOOK AWARD
The 2018 Harry S. Truman Book Award was presented to Kevin Peraino, author of A Force So Swift: Mao, Truman, and the Birth of Modern China, 1949. Peraino is a veteran foreign correspondent who worked as senior writer and bureau chief at Newsweek for a decade. He is also the author of Lincoln in the World: The Making of a Statesman and the Dawn of American Power.
RECENT AWARD RECIPIENTS
2018       A Force So Swift: Mao, Truman, and the Birth of Modern China, 1949
2016       Potsdam: The End of World War II and the Remaking of Europe by Michael Neiberg
2014       Henry Wallace's 1948 Presidential Campaign and the Future of Postwar Liberalism by Thomas W. Devine
2012       The War for Korea, 1950-1951: They Came from the North by Allan R. Millett
2010       Selling the Korean War: Propaganda, Politics, and Public Opinion in the United States, 1950-1953 by Steven Casey
2008       From Roosevelt to Truman: Potsdam, Hiroshima, and the Cold War by Wilson D. Miscamble
2006       The Cold War: A New History by John Lewis Gaddis
2004       Act of Creation: The Founding of the United Nations by Stephen C. Schlesinger
2002       The Dixiecrat Revolt and the End of the Solid South, 1932-1968 by Kari Frederickson
2000       Downfall: The End of the Japanese Empire by Richard B. Frank
1998       (No award given)
1996       Man of the People: A Life of Harry S. Truman by Alonzo Hamby
1994       George F. Kennan and the Making of American Foreign Policy, 1947-1950 by Wilson D. Miscamble
See all recipients since 1967 here.
Contact
Lisa Sullivan, Book Award Administrator
Lisa.Sullivan@TrumanLibraryInstitute.org
816.400.1216