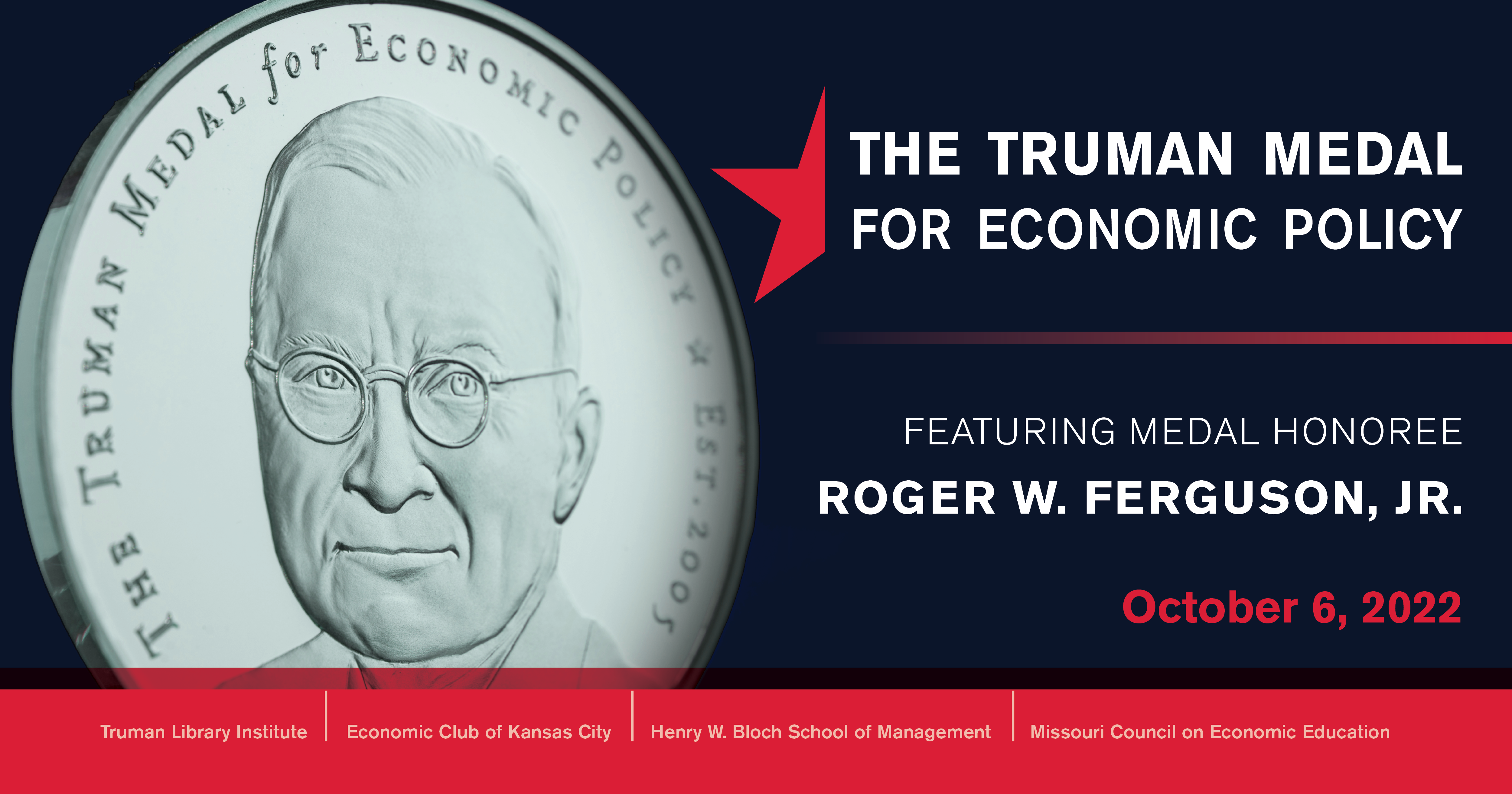 2022 Truman Medal for Economic Policy
THURSDAY, OCTOBER 6, 2022
Featuring Roger W. Ferguson, Jr., Honoree
Dr. Ferguson's acceptance remarks, titled "The Future of American Capitalism," are available online.
2022 Honoree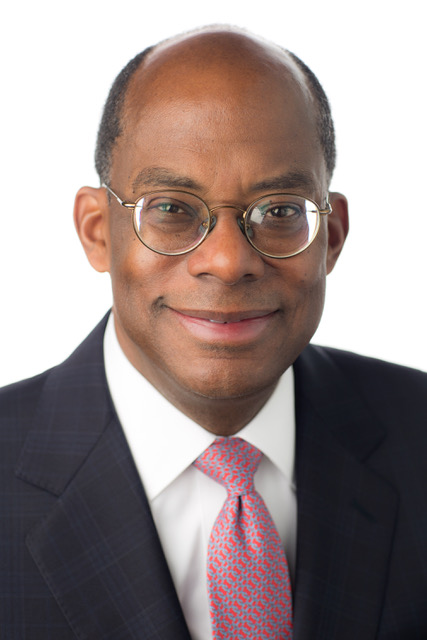 With historic inflation, global shortages and international macroeconomic chaos, Roger W. Ferguson, Jr. is in demand for his unparalleled experience and insights.
Previously, as vice chairman of the Federal Reserve for nearly 10 years, Ferguson steered the country's economy through the massive financial aftershock of September 11. A brilliant economist and one of just five Black CEOs of Fortune 500 companies in 2021, Ferguson is a thought leader on the three crises we have seen – health, social justice and economic – and what must be done to mitigate the damage navigating a post-COVID world.
Roger Ferguson addressed "The Future of American Capitalism" during a free public event, where he accepted the Truman Medal for Economic Policy.
Ferguson is the Steven A. Tananbaum Distinguished Fellow for International Economics at the Council on Foreign Relations. He is the immediate past President and Chief Executive Officer of TIAA, the leading provider of retirement services in the academic, research, medical, and cultural fields, and a Fortune 100 financial services organization.
As vice chairman of the Federal Reserve, he represented the Fed on several international policy groups and served on key committees, including Payment System Oversight, Reserve Bank Operations, and Supervision and Regulation. As the only Governor in Washington, D.C. on 9/11, he led the Fed's initial response to the terrorist attacks, taking actions that kept the U.S. financial system functioning while reassuring the global financial community that the U.S. economy would not be paralyzed. He holds a B.A., J.D., and a Ph.D. in economics, all from Harvard University.
The Medal
The Truman Medal for Economic Policy provides a forum to recognize exceptional economic policy contributions. The award's name reflects the role President Harry S. Truman played in the creation of the Council of Economic Advisers.
The Truman Medal for Economic Policy was created in 2005 to recognize extraordinary achievement in the formation and conduct of economic policy. The Medal is given biennially at an awards ceremony in Kansas City, Missouri. The Truman Medal for Economic Policy reflects on the creation of the Council of Economic Advisers (CEA) under President Harry S. Truman. The CEA was established by the Employment Act of 1946, which President Truman signed on February 20, 1946. The act committed the government, as Truman described it, "to take any and all measures necessary for a healthy economy."
Past Recipients
2005      Alan Greenspan
2007      George P. Shultz
2009      Paul A. Volcker
2011      Allan H. Meltzer
2013      Alice M. Rivlin
2015      John B. Taylor
2017      Robert J. Shiller
2019      Janet L. Yellen
Truman Medal Organizing Partners
Truman Library Institute
Economic Club of Kansas City
Henry W. Bloch School of Management
Click here to view the 2022 Event Album