I appreciate how the Truman Library strives for excellence, and remains committed to helping teachers bring out the very best in their students. The National History Day competition, in particular, has allowed my students to become avid researchers, strong communicators, and confident leaders. This skill set gives students the tools to be successful now and in the future.

Kim, SAGE Teacher, New Mark Middle School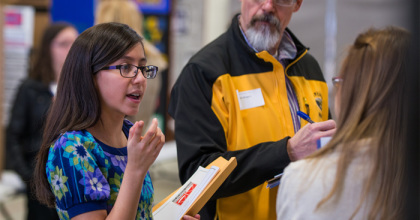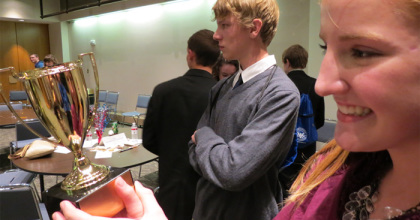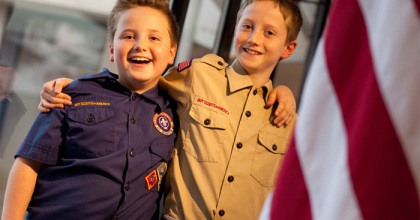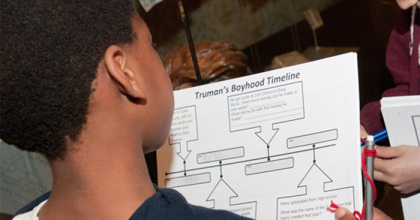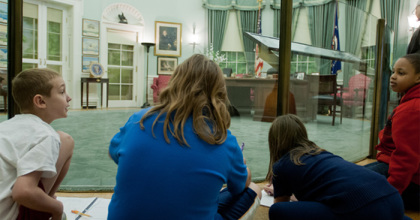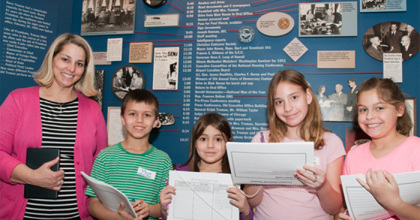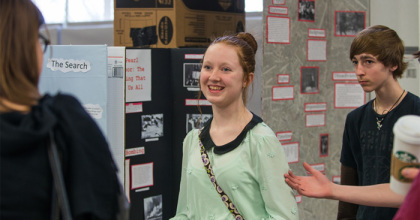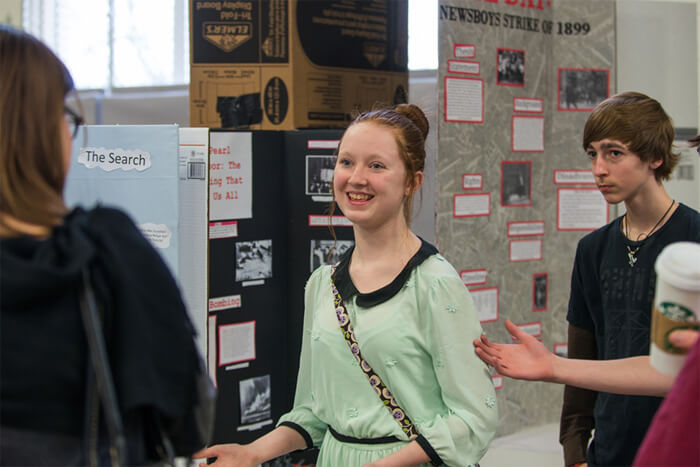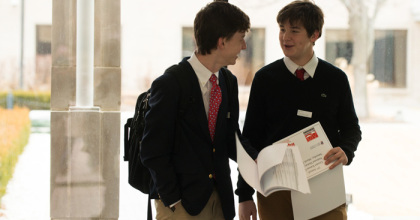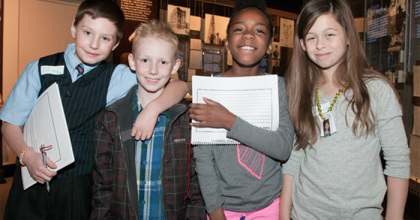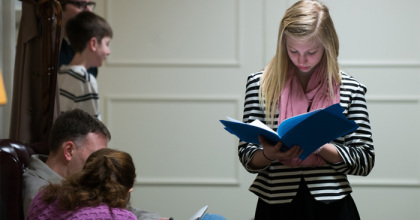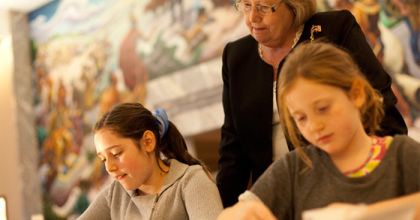 The following programs and classroom resources are available free of charge.
Truman Footlocker (Pre-K–12)
Explore the life and presidency of Harry S. Truman through artifact replicas and primary documents. Harry's eyeglasses, his "Buck Stops Here" desk sign, diary entries and a "Dewey Defeats Truman" newspaper are just a few of the treasures your students will explore in this trunk. Show more
Elementary presentations emphasize Truman's character and contributions. Middle school students focus on his presidency, while high school classes explore the legacy of Truman's world-altering decisions. Footlockers and teaching guides are available for two-week rentals at no charge. If your school is in the Greater Kansas City metropolitan area, you may request a staff presentation of the Truman Footlocker for your classroom. Please call 816-268-8236 to learn more.
More than 5,400 students loved the Truman Footlocker last year.
Request a Truman Footlocker for your classroom.
National History Day (6-12)
The Truman Library has organized and hosted the Greater Kansas City regional National History Day (GKCNHD) competition since 1997. More than 500 students from the region participated in 2015.
Show more
Each fall and spring, free workshops are offered to help students prepare to compete at the local, state and national levels.
Learn more about National History Day
Presidential Trivia Contest (9-12)   
Every October, Missouri and Kansas high school teams compete for honor and prizes in the Truman Library's High School Trivia Contest. Annual themes range from presidential campaigns to the branches of government.
Learn more.
High School Internships   
High school students aged 16 and older are invited to apply to the Truman Library's volunteer summer internship program. Show more
Program benefits include the opportunity to work in the National Archives and Records Administration, gain and enhance critical skills, fulfill community service requirements, build a competitive resume and develop highly credentialed references for college applications and future employment.
College Internships  
The Truman Library's college internship program provides undergraduate and graduate students the unique opportunity to obtain real world experience in museum studies, archival studies, and nonprofit management. Show more
Although the majority of interns come from history programs, there are opportunities for students in a variety of disciplines, including communications, library science, education, museum studies, development and marketing, and art history. From curating shows to developing online exhibits, the hands-on experience gained through the college internship program is a meaningful step toward a fulfilling career. Apply now for one of these exciting opportunities: Museum Unit Internships, Archives Unit Internships, Education Unit Internships, WHDC Internships, Marketing & Communications Internships.
The Spy's Dilemma (8-12)   
In this classroom exercise, students serve as members of a 1945 Soviet spy ring, reading and analyzing actual top-secret documents from the Truman administration.
Top Secret WWII (8-12)   
Students act as WWII intelligence agents as they classify documents related to U.S. actions in the war. Teaching guides and templates available upon request.
And More...   
Other resources include online activities; a lending library, and onsite presentations for your department or classroom. We are dedicated to your students' success – please let us know how we can help.
Contact
MARK ADAMS
Education Director, Harry S. Truman Library and Museum
Email | mark.adams@nara.gov
Phone | 816.286.8236