The American Struggle
Featuring Jon Meacham
In conversation with David Von Drehle
Onstage and Online: November 30, 2022
Unity Temple on the Plaza, Kansas City, Missouri
Just weeks following the historic 2022 mid-term elections, historian and Pulitzer Prize-winning biographer Jon Meacham and The Washington Post's David Von Drehle returned to the Bennett Forum on the Presidency to discuss Jon Meacham's celebrated new book, And There Was Light: Abraham Lincoln and the American Struggle. In a spirited, sold-out event (with the largest audience in the Forum's history), the two best-selling authors explored the presidency, political division, and the future of American democracy, demonstrating that a president who governed a divided country has much to teach us in a 21st-century moment of polarization and political crisis.
The 16th Annual Bennett Forum on the Presidency was offered exclusively to Truman Library Institute members and VIP guests.
Featured Guests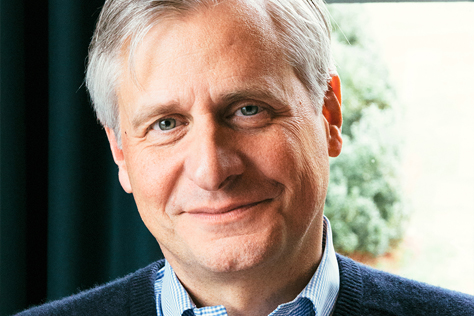 Presidential historian and Pulitzer Prize-winning author Jon Meacham is one of America's most prominent public intellectuals. A contributor to TIME and The New York Times Book Review, Meacham is a highly sought-after commentator, regularly appearing on MSNBC, CNN, and other news outlets. A skilled orator with a depth of knowledge about politics, religion, and current affairs, Meacham has the unique ability to bring history to life and offer historical context to current events and issues impacting our daily lives – whether we realize it or not – to audiences of all backgrounds and levels of understanding. His latest book, And There Was Light: Abraham Lincoln and the American Struggle, will be published in the fall of 2022.
A contributing editor at TIME, Meacham also writes "The Long View" column in The New York Times Book Review in which he "looks back at books that speak to our current historical and cultural moment." He served as Newsweek's managing editor from 1998 to 2006 and as editor from 2006 to 2010.
Meacham released two podcasts with the History Channel: Hope Through History and It Was Said. Narrated and written by Meacham, the critically acclaimed Hope Through History podcast explores some of the most historic and trying times in American History, how the nation dealt with the impact of these moments, and how we came through these moments a more unified nation. It Was Said tells the stories of those crucial words, taking listeners back to inflection points ranging from the McCarthy era to our present time through the real-time rhetoric that shaped and suffused America as the country struggled through storms and strife. It Was Said captures the nation we've been, and points ahead to the nation we hope to become.
Meacham is the author of multiple New York Times bestsellers including, Songs of America, which is a celebration of the music that helped shape a nation. Co-written by musician Tim McGraw, Songs of America was praised as "a glorious celebration of our diversity" by Quincy Jones and an "unusually well-written and moving story" by Ken Burns. Another #1 New York Times bestseller, The Soul of America: The Battle for Our Better Angels, examines the present moment in American politics and life by looking back at critical times in U.S. history when hope overcame division and fear. He released, His Truth Is Marching On: John Lewis and the Power of Hope – an intimate and revealing portrait of civil rights icon and longtime U.S. congressman John Lewis and quickly gained bestseller status.
Meacham's Presidential biography of George H. W. Bush, Destiny and Power: The American Odyssey of George Herbert Walker Bush, debuted at #1 on the New York Times bestsellers list. According to the Times, "Destiny and Power reflect the qualities of both subject and biographer: judicious, balanced, deliberative, with a deep appreciation of history and the personalities who shape it." He is a co-author of Impeachment: An American History, which reveals the complicated motives behind the three impeachments in U.S. history. A #1 New York Times bestseller, Thomas Jefferson: The Art of Power was hailed as "masterful and intimate" by Fortune magazine. Meacham's other national bestsellers include Franklin and Winston, American Gospel, and American Lion: Andrew Jackson in the White House, which won the Pulitzer Prize.
Meacham is a frequent guest on Morning Joe; Real Time with Bill Maher; The 11th Hour, and was featured in Ken Burns' documentary series The Roosevelts: An Intimate History. Fox News produced an hour-long special about Meacham's Destiny and Power.
Named a "Global Leader for Tomorrow" by the World Economic Forum, he is a member of the Council on Foreign Relations and a fellow of the Society of American Historians. Meacham is a distinguished visiting professor at Vanderbilt University where he holds the Rogers Chair in the American Presidency.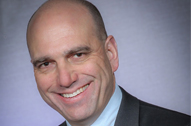 David Von Drehle is a columnist for The Washington Post, where he writes about national affairs and politics from his home base in Kansas City. He joined The Post in 2017 after a decade at TIME Magazine, where he wrote more than 60 cover stories as editor-at-large, including feature stories on the Supreme Court's healthcare decision and the death of Osama bin Laden. Von Drehle is the author of numerous best-sellers, including the award-winning Rise to Greatness: Abraham Lincoln and America's Most Perilous Year.
About the Forum
The Howard & Virginia Bennett Forum on the Presidency was established in 2006 by Mary and Michael Johnston to fulfill President Truman's vision for his presidential library as a "classroom for democracy."
2022
THE AMERICAN STRUGGLE
Jon Meacham
David Von Drehle
2021
ON DEMOCRACY
Heather Cox Richardson
David Von Drehle
2020
PRESIDENTIAL ELECTIONS
Jon Meacham
David Von Drehle
2019
AMERICA'S GREATEST PRESIDENTS
Sen. Jeff Flake
Doris Kearns Goodwin
David Von Drehle
2018
PRESIDENTIAL POWER IN TIMES OF CRISIS
Michael Beschloss
Jane Mayer
David Von Drehle
2017
THE PRESIDENCY IN THE POST-TRUTH ERA
Doris Kearns Goodwin
David Von Drehle
2016
PRESIDENTIAL POLITICS AND THE FUTURE OF AMERICA'S DEMOCRACY
Jane Mayer
Douglas Brinkley
David Von Drehle
2015
LEADERSHIP LESSONS FROM THE WHITE HOUSE
Doris Kearns Goodwin
Bill Moyers
2014
AN EVENING WITH BILL MOYERS
With Special Guest Bob Kerrey
2013
AMERICAN PRESIDENTS AND THEIR CABINETS
Bob Kerrey
Donald Rumsfeld
William S. Cohen
David Von Drehle
2012
PRESIDENTS, CONGRESS AND THE CONFLICT OF POWER
Marvin Kalb
Margaret Hoover
Timothy Naftali
Jim Slattery
2011
PRESIDENTIAL POWER ABROAD: TRUMAN TO OBAMA
Madeleine Albright
Bob Kerrey
Leslie Gelb
Chuck Hagel
2010
PRESIDENTS AT WAR: KOREA TO AFGHANISTAN
Bob Kerrey
Andrew Bacevich
Senator Evan Bayh
Douglas Brinkley
2009
PRESIDENTIAL LEADERSHIP IN TRANSFORMATIONAL TIMES
Arianna Huffington
Joseph S. Nye, Jr.
Robert Kuttner
Timothy Naftali
2008
THE MEDIA AND THE PRESIDENCY: PLAYING POLITICS
Ted Sorensen
Scott Simon
Timothy Naftali
Costas Panagopoulos
2007
PRESIDENTIAL POWER: HOW MUCH IS TOO MUCH?
Bill Moyers
Michael Beschloss
Timothy Naftali
Elizabeth Spaulding