ON DEMOCRACY
A Conversation with Heather Cox Richardson and David Von Drehle
November 18, 2021 | 6PM CT | Virtual Event
At a critical time in our nation's social and political history, the 15th Annual Howard & Virginia Bennett Forum on the Presidency provided extraordinary historical insights on today's headlines. The 2021 Forum was offered exclusively to Truman Library Institute members and VIP guests. If you are a member and wish to watch the recording, please contact Kim Rausch at Kim.Rausch@TrumanLibraryInstitute.org.
REQUEST RECORDING
Become a Member today to receive access to the recording. Annual benefits include free admission at the all-new Harry S. Truman Presidential Library and Museum, as well as all presidential libraries operated by the National Archives.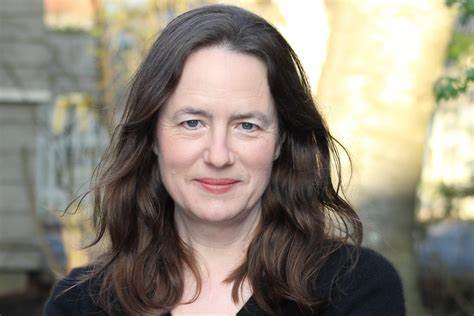 Heather Cox Richardson calls herself "a political historian who uses facts and history to make observations about contemporary American politics." A professor of history at Boston College with degrees from the Phillips Exeter Academy and Harvard University, she is an accomplished academic and acclaimed author. Most recently, she launched "Letters from an American," a nightly newsletter that chronicles current events in the larger context of American history. The insightful e-newsletter has accrued tens of thousands of subscribers, while her Facebook page has more than a half-million followers.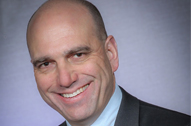 David Von Drehle is a columnist for The Washington Post, where he writes about national affairs and politics from his home base in Kansas City. He joined The Post in 2017 after a decade at TIME Magazine, where he wrote more than 60 cover stories as editor-at-large, including feature stories on the Supreme Court's healthcare decision and the death of Osama bin Laden. Von Drehle is the author of numerous best-sellers, including the award-winning Rise to Greatness: Abraham Lincoln and America's Most Perilous Year.
The Howard & Virginia Bennett Forum on the Presidency was established in 2006 by Mary and Michael Johnston to fulfill President Truman's vision for his presidential library as a "classroom for democracy."
Past Bennett Forum Programs
2020
PRESIDENTIAL ELECTIONS
Jon Meacham
David Von Drehle
2019
AMERICA'S GREATEST PRESIDENTS
Sen. Jeff Flake
Doris Kearns Goodwin
David Von Drehle
2018
PRESIDENTIAL POWER IN TIMES OF CRISIS
Michael Beschloss
Jane Mayer
David Von Drehle
2017
THE PRESIDENCY IN THE POST-TRUTH ERA
Doris Kearns Goodwin
David Von Drehle
2016
PRESIDENTIAL POLITICS AND THE FUTURE OF AMERICA'S DEMOCRACY
Jane Mayer
Douglas Brinkley
David Von Drehle
2015
LEADERSHIP LESSONS FROM THE WHITE HOUSE
Doris Kearns Goodwin
Bill Moyers
2014
AN EVENING WITH BILL MOYERS
With Special Guest Bob Kerrey
2013
AMERICAN PRESIDENTS AND THEIR CABINETS
Bob Kerrey
Donald Rumsfeld
William S. Cohen
David Von Drehle
2012
PRESIDENTS, CONGRESS AND THE CONFLICT OF POWER
Marvin Kalb
Margaret Hoover
Timothy Naftali
Jim Slattery
2011
PRESIDENTIAL POWER ABROAD: TRUMAN TO OBAMA
Madeleine Albright
Bob Kerrey
Leslie Gelb
Chuck Hagel
2010
PRESIDENTS AT WAR: KOREA TO AFGHANISTAN
Bob Kerrey
Andrew Bacevich
Senator Evan Bayh
Douglas Brinkley
2009
PRESIDENTIAL LEADERSHIP IN TRANSFORMATIONAL TIMES
Arianna Huffington
Joseph S. Nye, Jr.
Robert Kuttner
Timothy Naftali
2008
THE MEDIA AND THE PRESIDENCY: PLAYING POLITICS
Ted Sorensen
Scott Simon
Timothy Naftali
Costas Panagopoulos
2007
PRESIDENTIAL POWER: HOW MUCH IS TOO MUCH?
Bill Moyers
Michael Beschloss
Timothy Naftali
Elizabeth Spaulding