Men make history. History does not make the man.

Harry S. Truman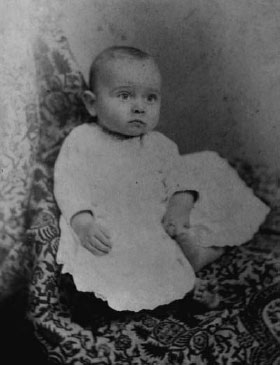 May 8
Harry S. Truman is born in Lamar, Missouri to John Anderson Truman and Martha Ellen Young Truman.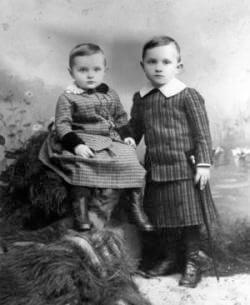 Harry's brother, John Vivian Truman (1886-1965), is born on April 25 in Harrisonville, Missouri.
The Truman family moves to a farm owned by Harry's grandfather, Solomon Young, near present-day Grandview, Missouri.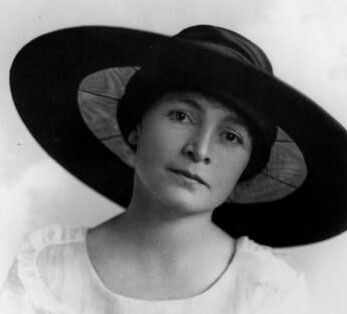 On August 12, Harry Truman's sister, Mary Jane, is born. She will live to be 89 years old.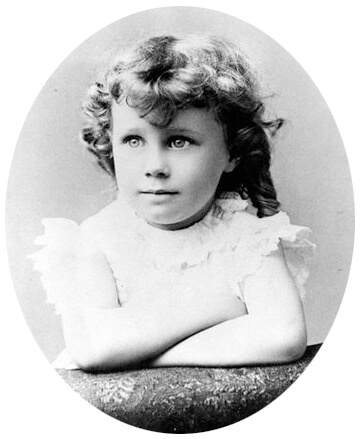 The Trumans move to 619 Crysler Street in Independence, Missouri.
Young Harry meets Bess Wallace for the first time in First Presbyterian Church's Sunday School. He was six years old and she was five. "I saw a beautiful curly haired girl there," Truman remembered years later. "I thought (and still think) she was the most beautiful girl I ever saw. She had tanned skin, blond hair, golden as sunshine, and the most beautiful blue eyes I've ever seen or ever will see."
In January, Harry becomes seriously ill with diphtheria and is forced to drop out of the second grade at the Noland School. After starting to recover, he suffered a relapse and became paralyzed for perhaps a few months. His parents pushed him around in a baby carriage or laid him on the floor with a book to read. According to his sister, Mary Jane, it was during these months of immobility that he developed his lifelong love of reading.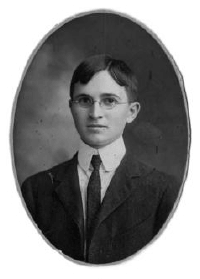 Harry Truman graduates from Independence High School.
No grading books or report cards survive to indicate what kind of student Harry was in high school, but Harry later reflected that he was, academically, "along about the middle." In an essay on "Courage," Harry wrote that "a true heart[,] a strong mind and a great deal of courage and I think a man will get through the world," which describes fairly well the attitude he would try to bring to his presidency many years later.
Among Harry's classmates was Charles G. Ross, who would forty-four years later become Truman's White House press secretary.
Truman takes a job as a clerk for the National Bank of Commerce in Kansas City, Missouri.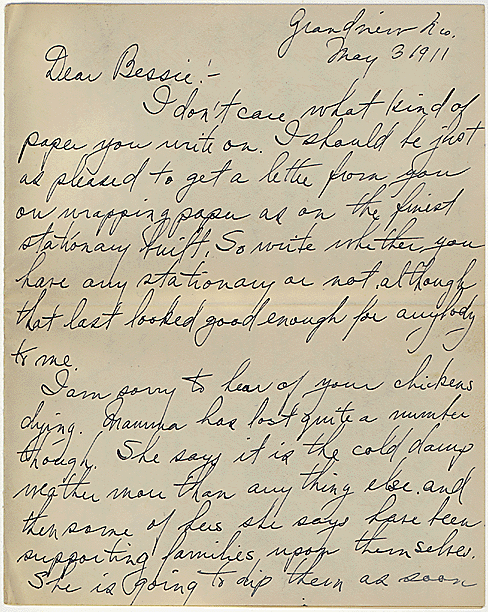 Truman begins courting Bess Wallace.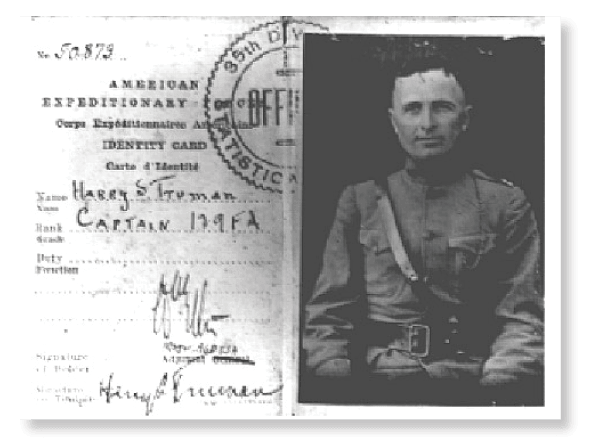 August
Truman is sworn into regular army service as a member of 129th Field Artillery regiment.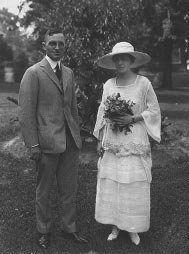 June 28
Harry and Bess are married on June 28 at Trinity Episcopal in Independence, Missouri.
Shortly before the wedding, Truman and Eddie Jacobson open a haberdashery at 104 West 12th Street in downtown Kansas City. After brief initial success, the store went bankrupt during the recession of 1921. Harry and Eddie remained close friends, and Jacobson's advice to Truman later played a role in the U.S. government's decision to recognize Israel.
Truman is appointed major in Field Artillery, Officers Reserve Corps.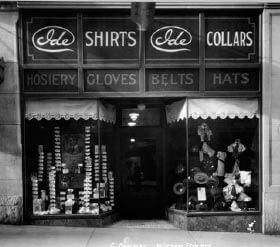 A recession forces the closure of the haberdashery.
With the endorsement of county Democratic party leader T. J. Pendergast, Truman wins election as an eastern judge on the Jackson County Court.
Truman begins classes at the Kansas City School of Law; due to financial hardship, he will not complete the program.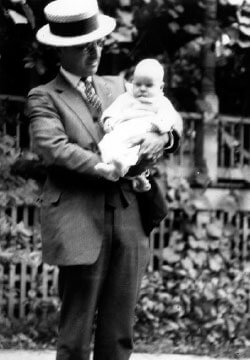 February 17
A daughter, Margaret, is born to Harry and Bess.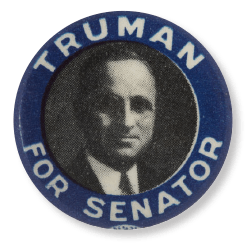 In a hotly contested battle, Truman retains his U.S. Senate seat. It is considered a turning point in his political career.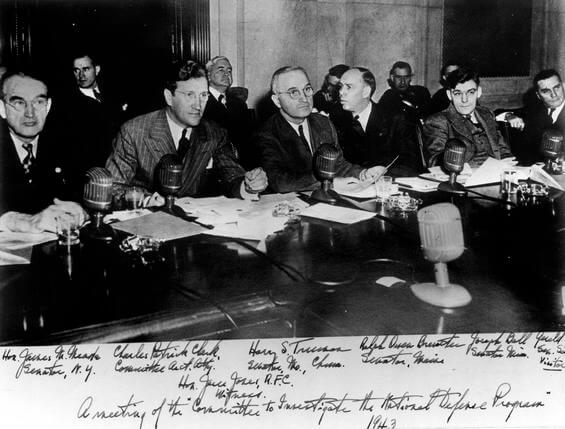 Senator Truman's work as chairman of the "Truman Committee" (which exposed fraud and mismanagement of military funds) earned Truman his first appearance on the cover of TIME Magazine.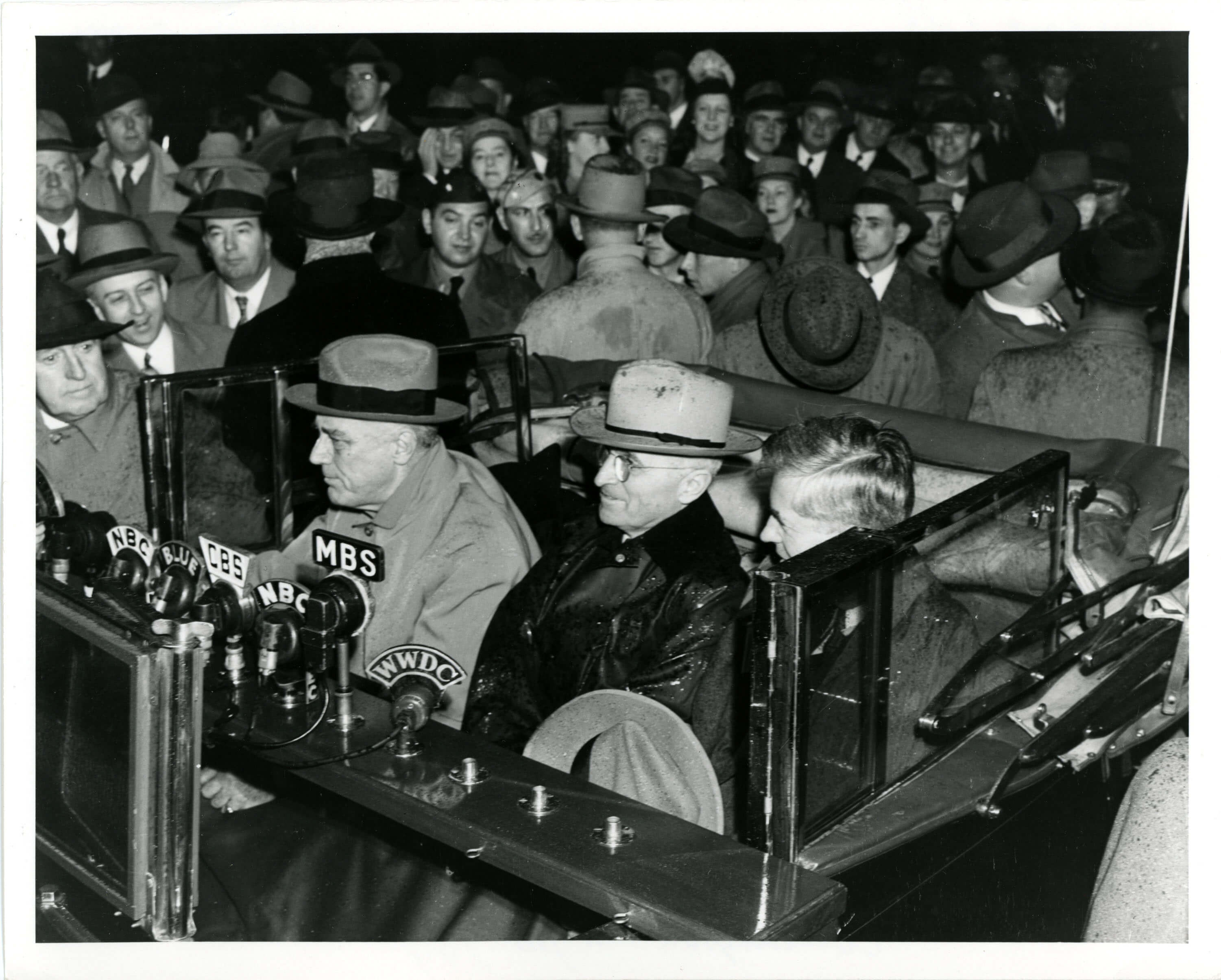 May
Truman is selected as one of the 10 most useful officials in Washington, D.C. in a poll by Look Magazine.
July 21
Truman is nominated for the office of vice president at the Democratic National Convention in Chicago.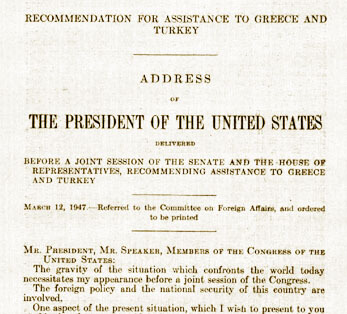 March 12
Truman requests (and in May receives) an appropriation of $400 million before a joint session of Congress to fight the spread of communism in Greece and Turkey (Truman Doctrine).

June 14
Truman signs a peace treaty ratification with Italy, Hungary, Romania, and Bulgaria.
July 28
Truman attends the funeral of his mother in Grandview, Missouri.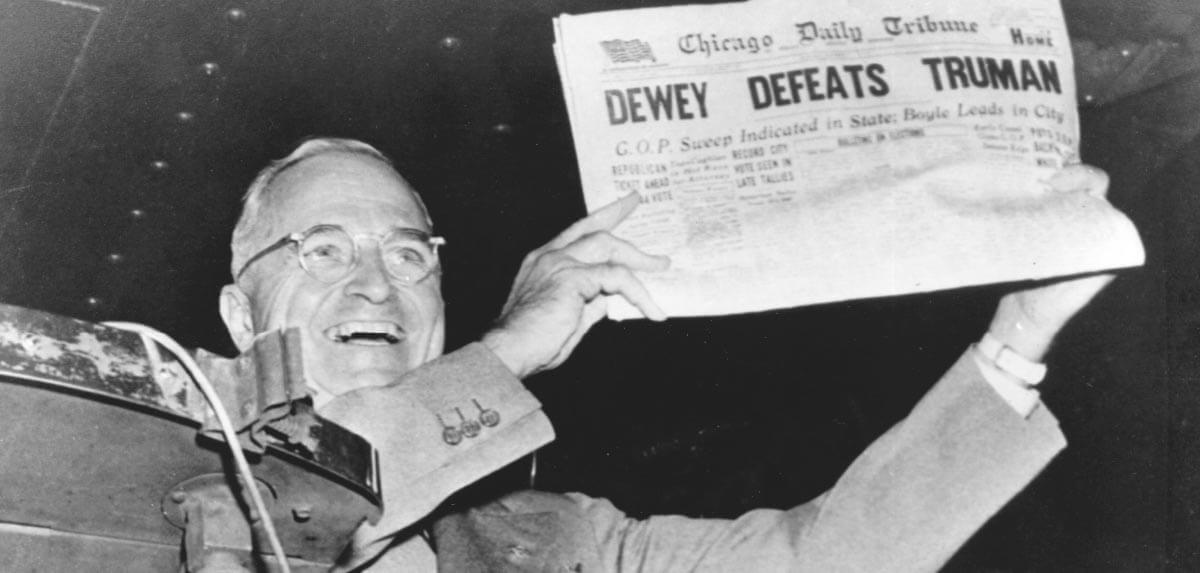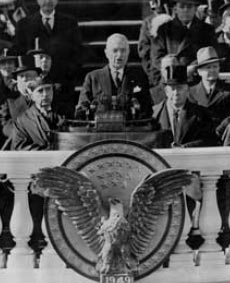 Jan 20
Truman is inaugurated for his second term as president. In his inaugural address, he calls for a "bold new program" to help underprivileged peoples of the earth (Point IV Program).
Aug 10
Truman signs the National Security Act Amendment, establishing a unified Department of Defense.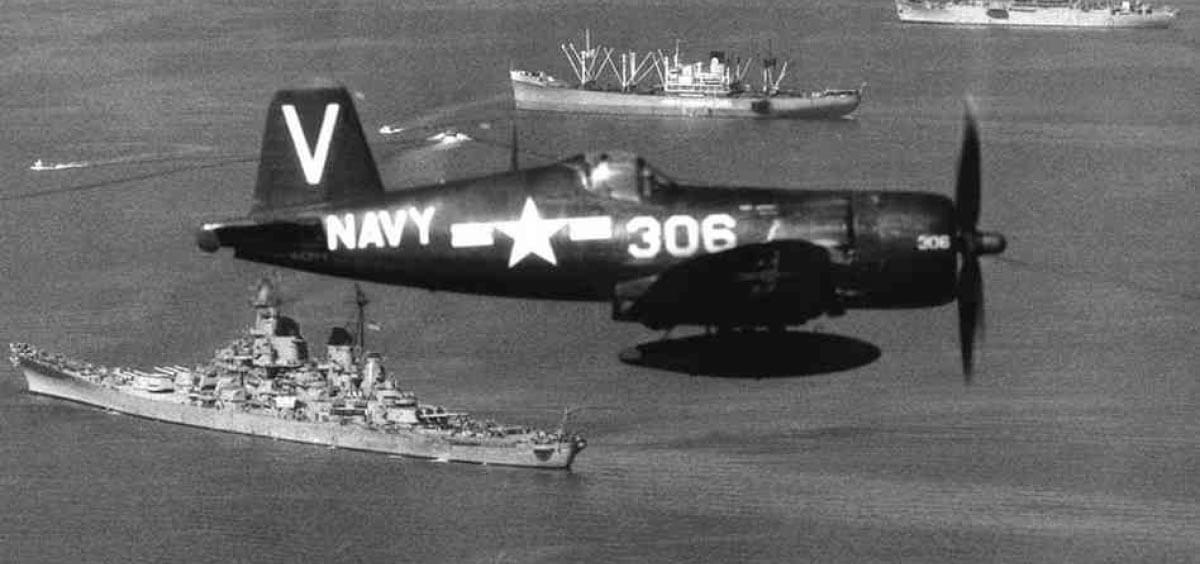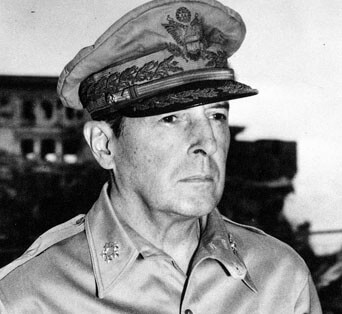 April 11
Truman relieves MacArthur of all posts as commander of American and U. N. forces in the Far East for making statements critical of the government's military and foreign policies in that area.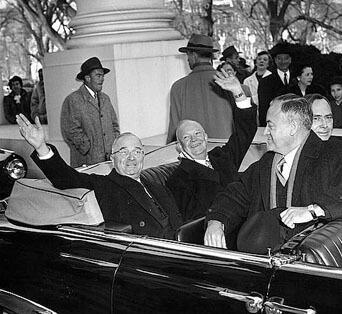 Jan 20
Truman attends the inauguration of President Eisenhower and then leaves by train for Independence, Missouri.
Truman begins works on his two-volume memoirs: Year of Decisions (1955) and Years of Trial and Hope (1956).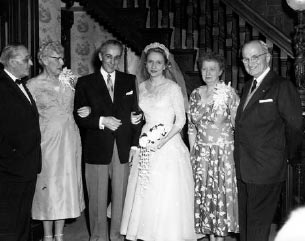 April 21
Truman attends the marriage of his daughter, Mary Margaret, to E. Clifton Daniel, Jr., well-known newspaperman, in Trinity Episcopal Church, Independence, Missouri. Four grandsons will be born.
May 11 - July 3
Harry and Bess tour Europe, meeting with a number of European leaders, including Winston Churchill and Pope Pius XII. Truman receives numerous honors, including an honorary degree from Oxford University.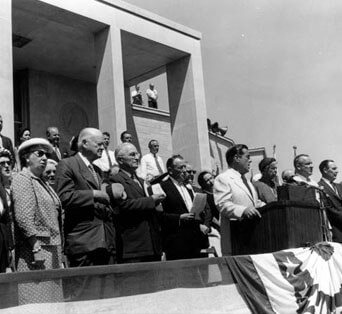 On July 6, Truman participates in the dedication of his presidential library.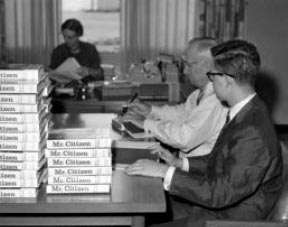 Truman publishes Mr. Citizen, his post-presidential memoir.
Oct 8 – Nov 4
Truman conducts a vigorous national speaking tour in support of presidential candidate John F. Kennedy.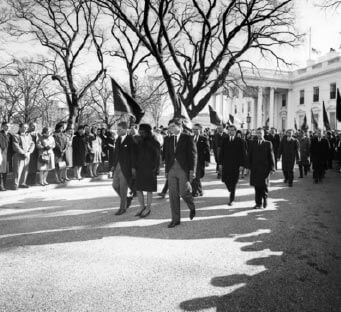 May 29
A large statue of Truman is unveiled in Athens, Greece, commemorating Truman as one of Greece's "greatest benefactors."
November 26
Truman attends the funeral of President Kennedy and meets afterward with Eisenhower, affecting, to the press, a final "reconciliation" between these two former political adversaries.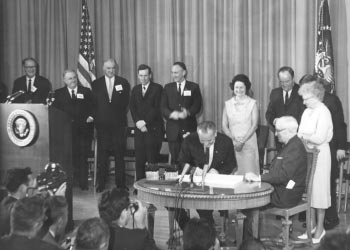 May 8
Truman becomes the first former president to address the U. S. Senate while it is in formal session. The Senate honors him on his 80th birthday.
July 30
President Johnson signs the Medicare bill at the Truman Library. Mr. and Mrs. Truman will receive Medicare registration cards numbers one and two in January 1966. On his Medicare application form, Truman writes "Farmer" on the line next to "Former Occupation."
July 4
Truman makes his last appearance as a speaker at the eighth annual July 4th celebration on the Truman Library grounds.
Oct 12
Truman looks on as President Johnson signs a bill, in the Truman home, designating October 24, 1968 as U. N. Day. The president also issues a proclamation noting Truman's part in creating the United Nations organization in 1945.
Dec 29
With Bess, Margaret, and son-in-law E. Clifton Daniel, Truman tours his presidential library for the last time.

December 26: Truman dies at the age of 88.
I have tried my best to give the nation everything I had in me. There are probably a million people who could have done the job better than I did, but I had the job, and I always quote an epitaph on a tombstone in a cemetery in Tombstone, Arizona: 'Here lies Jack Williams. He done his damnedest.

Harry S. Truman