WILD ABOUT HARRY
21st Annual Fund Raising Dinner Benefiting the Harry S. Truman Library and Museum
October 8, 2020
Marriott-Muehlebach Hotel, 1213 Wyandotte, Kansas City, Missouri
GEN. JAMES N. MATTIS ★ HONOREE
A.J. BAIME ★ KEYNOTE SPEAKER
MARNY AND JOHN SHERMAN ★ HONORARY CHAIRS
CHARLOTTE KEMPER AND MINDY AND MEYER SOSLAND ★ EVENT CHAIRS
Join us as we commemorate the 75th anniversary of Truman's presidency at the 21st annual Wild About Harry celebration. This year's RED, WHITE & TRU dinner will feature an incredible lineup of guests including General Jim Mattis, the 26th U. S. Secretary of Defense and our 2020 Harry S. Truman Legacy of Leadership Award honoree, and A. J. Baime, acclaimed author of The Accidental President: Harry S. Truman and the Four Months that Changed the World.
Wild About Harry is the Truman Library Institute's annual fundraising dinner benefiting the presidential library and celebrating the legacy of Harry S. Truman. Now in its 21st year, Wild About Harry has raised more than $6 million in support of nationally-acclaimed education and outreach programs that foster civic learning and engagement in the next "greatest generation."
Wild About Harry table host and sponsorship packages now available. 
All sponsorships and tickets that were previously purchased will be honored on the new date.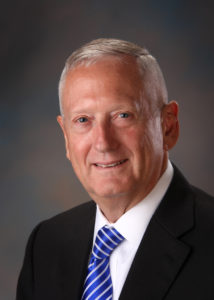 Honoring General James N. Mattis
The Truman Library Institute's Board of Directors is pleased to present James N. Mattis with the 2020 Harry S. Truman Legacy of Leadership Award for his 44 years of military service, including commanding Marines in Operation Desert Storm, and Operations Enduring Freedom and Iraqi Freedom.
Mattis was raised in Southeastern Washington and graduated from Central Washington State College. He served over 40 years in the Marine Corps as an infantry officer, plus duty in the Office of the Secretary of Defense, as NATO Supreme Allied Commander, and as Commander of U.S. Central Command comprised of 250,000 U.S. and allied troops in combat across the Middle East and South Asia. Retiring in 2013, he was a Davies Family Scholar at Stanford University's Hoover Institution. Subsequently he served as the 26th Secretary of Defense from January 2017 through December 2018.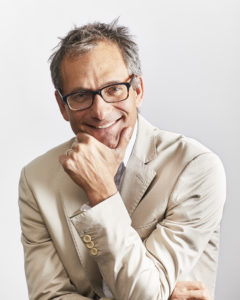 Featuring A.J. Baime
A.J. Baime is the New York Times bestselling author of The Accidental President: Harry S. Truman and the Four Months that Changed the World, The Arsenal of Democracy: FDR, Detroit, and an Epic Quest to Arm an America at War, and Go Like Hell: Ford, Ferrari, and Their Battle for Speed and Glory at Le Mans. All three have been optioned for film or limited TV series, and all were published by Houghton Mifflin Harcourt. Baime's new book Dewey Defeats Truman: The 1948 Election and the Battle for America's Soul, will be released on June 2. He has been a regular contributor to the Wall Street Journal since 2010. He attended the University of New Hampshire (B.A.) and New York University (M.A.) and he lives with his family in northern California.