TOUR THE NEW TRUMAN LIBRARY
Preview the Truman Library's plans in this fly-through video:
Flip through the renovation renderings for a sneak peek at the new visitor experiences in more than a dozen immersive galleries.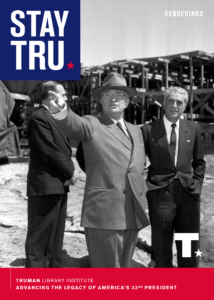 We invite you to join us as we build and expand opportunities for all people to know and learn from Truman's legacy. Learn more about how to get involved here.