RENOVATION TIMELINE
The Harry S. Truman Presidential Library and Museum reopened in July of 2021 with a new museum entrance and permanent exhibition in celebration of the 75th anniversary of Truman's ascension to the presidency.


June 2020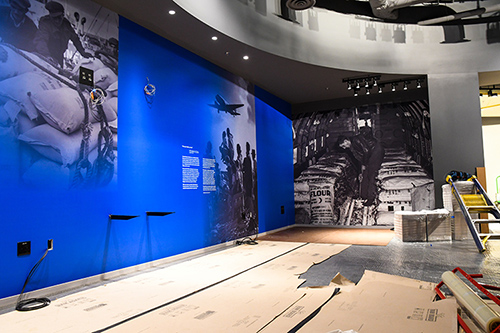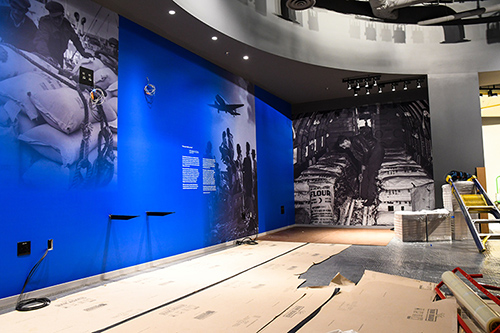 Exhibit fabrication begins with wall treatments and scenic work in the WWII and Postwar World galleries.

May 2020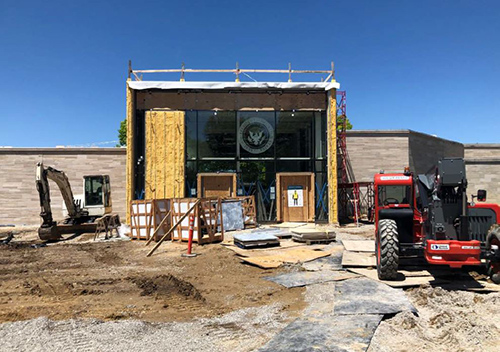 The museum lobby is completely enclosed with a glass façade featuring the presidential seal. Inside, the galleries get final coats of paint and carpet.

March 2020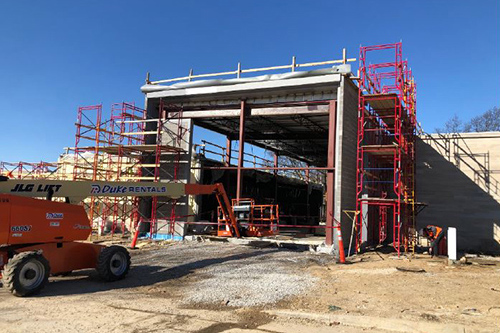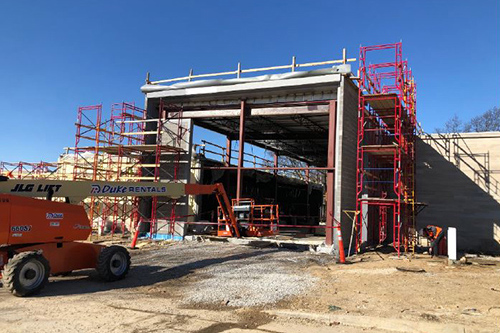 The roof is added on the new museum entrance and the new gallery walls are prepped for paint.

February 2020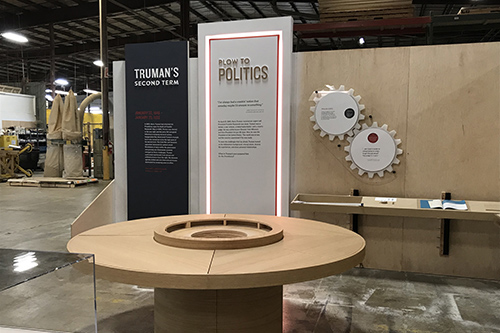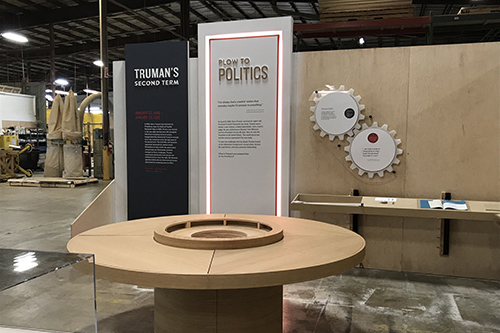 The renovation team travels to Nashville, Tennessee to review prototypes at the exhibit fabricator's shop including labels, interactives, and scenic elements.

January 2020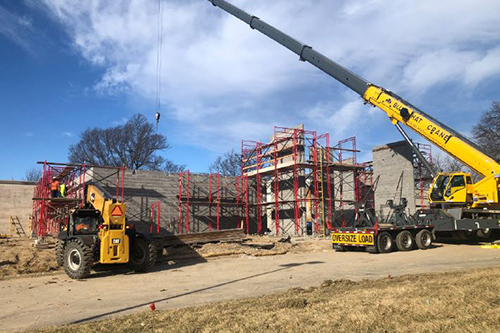 The walls for the new museum entrance are built while the gallery walls of the new permanent Truman exhibition start to take shape.

October 2019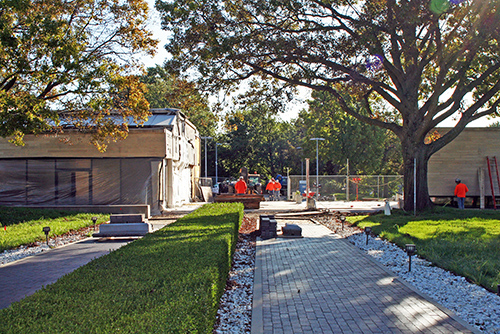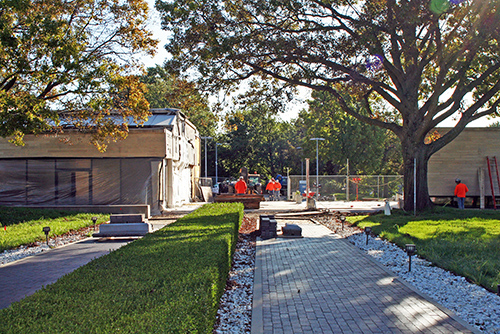 Exterior demolition for the new museum entrance is complete. Inside, the new exhibit walls are laid out.

September 2019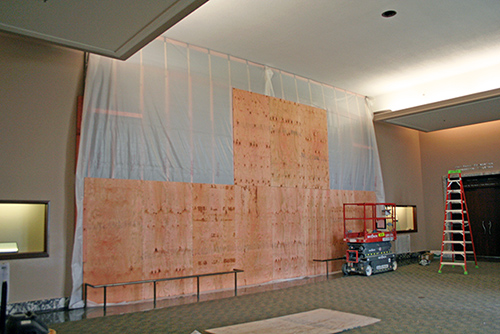 The Thomas Hart Benton mural, Independence and the Opening of the West, is protected as demolition begins on the galleries and new museum entrance.

September 5, 2019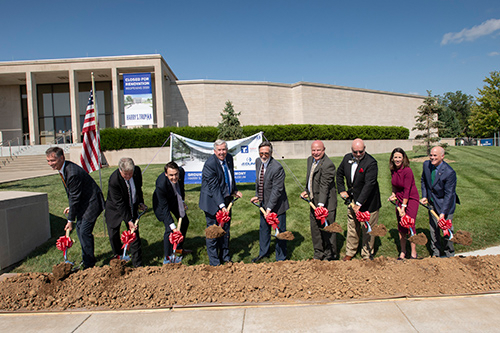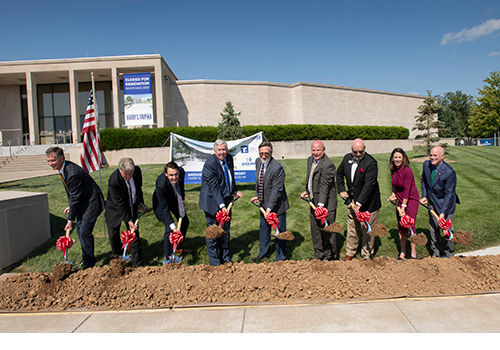 Missouri Governor Mike Parson, Archivist of the U.S. David Ferriero, Missouri State Senator John Rizzo, the president's grandson Clifton Truman Daniel, and Independence Mayor Eileen Weir officially break ground on the construction project.

August 2019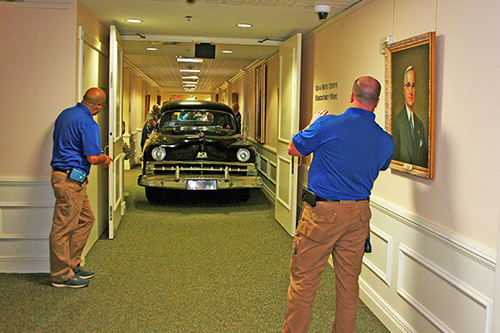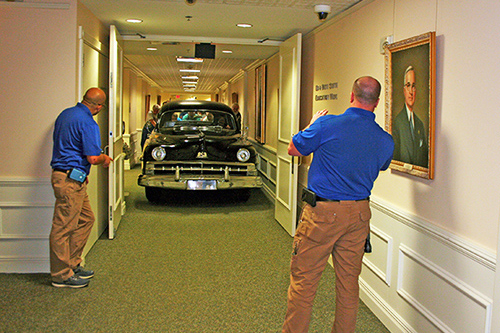 Artifacts, including the presidential limousine, are placed in storage and exhibits are decommissioned.

July 23, 2019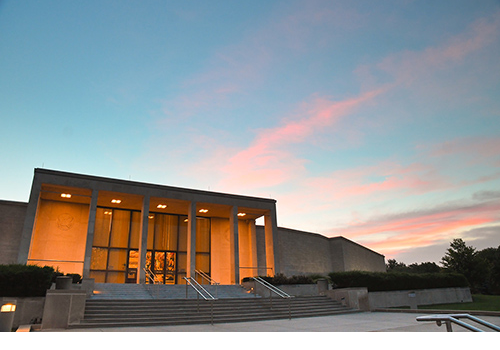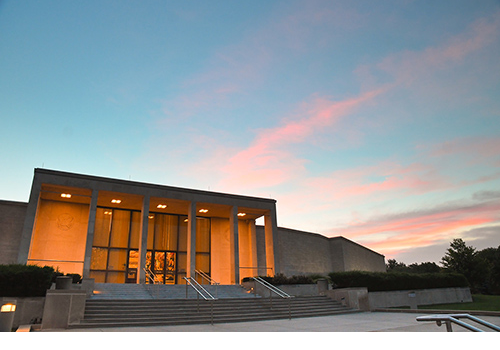 The Truman Library closes to the public to prepare for renovations.

June 2019
The Truman Library and Truman Library Institute announce a $25-million renovation of the Truman Library and share a fly-through video of the plans.