Featured Event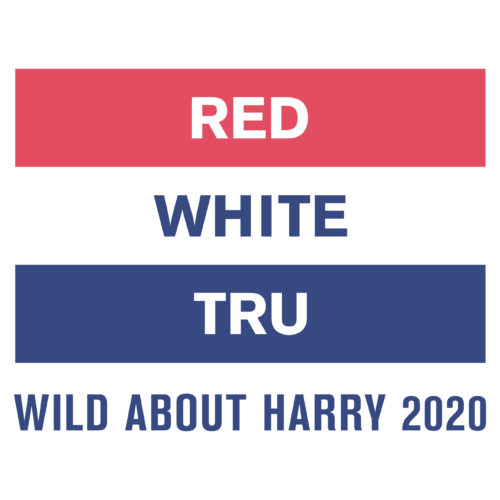 ANNUAL FUNDRAISING DINNER
Celebrating 75 Years of Truman's Legacy
Muehlebach Tower | Kansas City Marriott Downtown
1213 Wyandotte, Kansas City, Missouri
Wild About Harry is the Truman Library Institute's annual fundraising dinner benefiting the presidential library and celebrating the legacy of Harry S. Truman. This year's Red White & Tru themed evening will be an unforgettable occasion honoring the 75th anniversary of Truman's ascension to the presidency.
Sponsorship and table host packages now available. Individual tickets on sale March 1, 2020.
Upcoming Events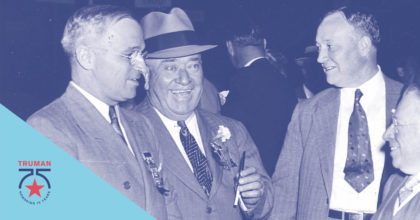 Wednesday, January 29, 2020
75th Anniversary Event
SOLD OUT: Truman and Pendergast
Tom's Town Distilling Co.
1701 Main Street, Kansas City, MO 64108

5:30-7:30 PM
5:30 PM Reception
6:30 PM Program and Drink Demonstration
Vice president only nine days, Harry Truman caused controversy when he returned to Kansas City to attend Tom Pendergast's funeral on January 29, 1945. "He was always my friend and I have always been his," Truman said in an issued statement.
Historians Diane Mutti Burke and John Herron, coeditors of Wide-Open Town: Kansas City in the Pendergast Era, will share the colorful and captivating story of Truman and Pendergast. Join us at Tom's Town as we toast enduring friendships and kick off the 75th anniversary year of Truman's presidency.
General admission $15 | Truman Library Members $10
More Info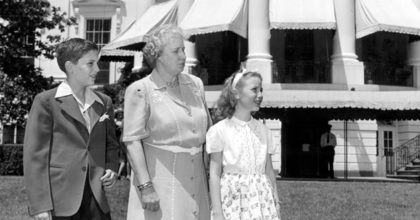 Public Program
Bess Birthday Celebration Featuring David Wallace
2:00 p.m. Program

Midwest Genealogy Center
3440 S Lee's Summit Rd.
Independence, MO 64055
Growing up at 219 Delaware Street, author David Wallace certainly has some stories to share. Wallace's family lived with Uncle Harry, Aunt Bess and Cousin Margaret from 1934 to 1942 in the Truman home in Independence.
The multifamily living arrangement brought the extended family together in ways that continued even after Uncle Harry became the most powerful man in the world. As the only remaining member of this household, Wallace is known for his insider stories from his years living with the Trumans from the secrets shared on weekend family drives to decorating the Christmas tree with Uncle Harry — even the mark on the ceiling that still remains from the too-tall tree.
To celebrate First Lady Bess Wallace Truman's 135th birthday, Wallace will discuss his new memoir, I Called Him Uncle Harry, in a free public program at the Midwest Genealogy Center. Attendees will get a rare glimpse into the private world of Harry and Bess with never-before-seen family photos. After the program, Wallace will be available to sign his book, which will be available for purchase.
This event is offered in partnership with the Harry S. Truman Library and Museum, Truman Library Institute, Independence Pioneers Chapter, National Society Daughters of the American Revolution, and Mid-Continent Public Library.
This program is free to attend, but RSVPs are requested.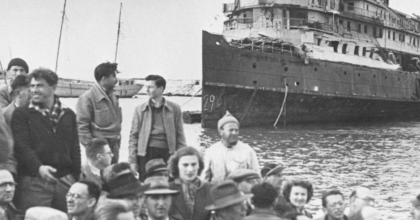 Public Program
Rescue Board: The Untold Story of America's Efforts to Save the Jews of Europe
7 p.m. Program

Jewish Community Campus
Social Hall
5801 West 115th Street
Overland Park, KS 66211
After more than a decade with a harsh Congressional immigration policy preventing most Jewish refugees from coming to America, Franklin D. Roosevelt created the War Refugee Board in 1944 to aid the civilian victims of the war. A team of diplomats, relief workers, millionaires and more sprang into action to maneuver food into concentration camps, negotiate ransoms, trick the Nazis and funnel millions of dollars into Europe.
Historian Rebecca Erbelding tells this thrilling story in her book Rescue Board: The Untold Story of America's Efforts to Save the Jews of Europe, winner of the JDC-Herbert Katzki National Jewish Book Award in 2018. Please join us for an evening featuring Dr. Erbelding telling the captivating story of the efforts of the War Refugee Board, with a book sale and signing to follow her presentation.
Dr. Erbelding worked as an archivist and curator for the U.S. Holocaust Memorial Museum for more than a decade and currently serves as a historian for the museum's current temporary exhibition, Americans and the Holocaust. Her work has been featured in the New York Times, the Washington Post, the New Yorker, and on the History Channel and National Geographic, largely concerning her 2007 discovery of the personal photo album of Karl Hoecker, the adjutant to the final commandant of the Auschwitz concentration camp.
This free public program is presented in partnership with the Midwest Center for Holocaust Education.