Upcoming Events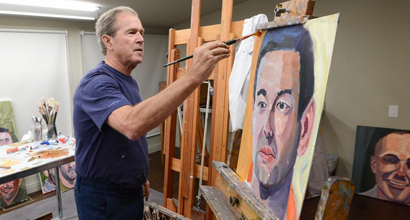 Saturday, December 31, 2022
EXHIBITION CLOSING
Portraits of Courage
Harry S. Truman Library and Museum
Before it closes, experience a vibrant collection of oil paintings and stories by President George W. Bush honoring the sacrifice and courage of America's military veterans. Growing out of President Bush's own outreach and the ongoing work of the George W. Bush Institute's Military Service Initiative, Portraits of Courage brings together 66 full-color portraits and a four-panel mural painted by President Bush of members of the United States military who have served our Nation with honor since 9/11— and whom he has come to know personally.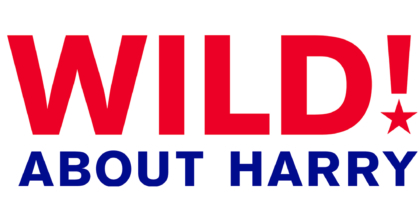 SIGNATURE EVENT
WILD ABOUT HARRY!
Save the date, and watch for full event details.
Save the date for the 24th Wild About Harry! annual event. Enjoy a sparkling social hour, elegant dinner, and an entertaining program celebrating courageous leadership, American democracy, and the enduring legacy of President Harry S. Truman.
Since its inception, Wild About Harry! – the premiere event celebrating and advancing President Truman's legacy and library – has raised nearly $9 million in support of nationally acclaimed education and outreach programs that foster civic learning and engagement. In 2010, the Truman Library Institute inaugurated the Harry S. Truman Legacy of Leadership Award, now an annual WILD event highlight. Together, the dinner and award ceremony provide invaluable support to the mission that mattered most to President Truman after leaving the White House – establishing his presidential library as a "Classroom for Democracy" where young people, especially, would be inspired and prepared to lead lives of purpose and service.
URSULA TERRASI AND JIM MILLER ★ 2023 HONORARY CHAIRS
LEIGH AND TYLER NOTTBERG ★ 2023 EVENT CHAIRS
More Info