Featured Event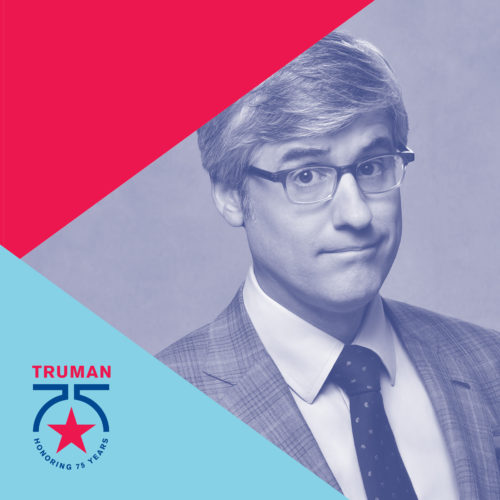 75th Anniversary Event
An Evening with Mo Rocca
Arrupe Hall, Rockhurst University
5351 Forest Avenue, Kansas City, MO 64110

5:30 PM Doors Open
6:00 PM Program
Mo Rocca has always loved obituaries—reading about the remarkable lives of global leaders, Hollywood heavyweights, and innovators who changed the world. But not every life has received the send-off it deserves. Based on his #1 hit podcast, his newest book, Mobituaries: Great Lives Worth Reliving, continues Rocca's quest to right that wrong by highlighting the overlooked and underrated or illuminating the lives of people whose names you may know, but whose true stories you may not, from artists and sports stars to political pioneers and founding fathers. In conversation with Matt Stewart, Rocca will bring these men and women back to life and discuss the power of rethinking, and finding humor in, the past.
Rocca is a correspondent for CBS Sunday Morning and a frequent panelist on NPR's Wait, Wait… Don't Tell Me! He created and hosted the Cooking Channel's My Grandmother's Ravioli, in which he learned to cook from grandparents across America. He also spent four seasons as a correspondent on The Daily Show with Jon Stewart and The Tonight Show with Jay Leno. Matt Stewart is an Emmy-award winning journalist with Fox 4.
This event is currently at capacity. To be added to the waiting list, please email Morgan.Jorgensen@TrumanLibraryInstitute.org.
Upcoming Events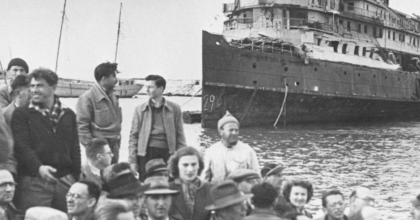 Public Program
Rescue Board: The Untold Story of America's Efforts to Save the Jews of Europe
Jewish Community Campus
Social Hall
5801 West 115th Street
Overland Park, KS 66211

7:00 PM
After more than a decade with a harsh Congressional immigration policy preventing most Jewish refugees from coming to America, Franklin D. Roosevelt created the War Refugee Board in 1944 to aid the civilian victims of the war. A team of diplomats, relief workers, millionaires and more sprang into action to maneuver food into concentration camps, negotiate ransoms, trick the Nazis and funnel millions of dollars into Europe.
Historian Rebecca Erbelding tells this thrilling story in her book Rescue Board: The Untold Story of America's Efforts to Save the Jews of Europe, winner of the JDC-Herbert Katzki National Jewish Book Award in 2018. Please join us for an evening featuring Dr. Erbelding telling the captivating story of the efforts of the War Refugee Board, with a book sale and signing to follow her presentation.
Dr. Erbelding worked as an archivist and curator for the U.S. Holocaust Memorial Museum for more than a decade and currently serves as a historian for the museum's current temporary exhibition, Americans and the Holocaust. Her work has been featured in the New York Times, the Washington Post, the New Yorker, and on the History Channel and National Geographic, largely concerning her 2007 discovery of the personal photo album of Karl Hoecker, the adjutant to the final commandant of the Auschwitz concentration camp.
This free public program is presented in partnership with the Midwest Center for Holocaust Education.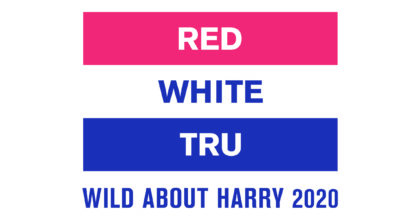 ANNUAL FUNDRAISING DINNER
Celebrating 75 Years of Truman's Legacy
Muehlebach Tower
Kansas City Marriott Downtown
1213 Wyandotte, Kansas City, Missouri

6:15 PM Social Hour
7:00 PM Dinner and Program


Wild About Harry is the Truman Library Institute's annual fundraising dinner benefiting the presidential library and celebrating the legacy of Harry S. Truman. This year's Red White & Tru themed evening will be an unforgettable occasion honoring the 75th anniversary of Truman's ascension to the presidency.
Sponsorship and table host packages now available. Individual tickets on sale March 1, 2020.