Truman Library Obtains National Korean War Museum's Collection
|
June 14, 2018
Media Invited to Special Viewing of New Collection at the Truman Library
INDEPENDENCE, Mo. – The Harry S. Truman Library and Museum is inviting the media to view a new collection of Korean War artifacts obtained when the Korean War Veterans National Museum & Library closed its doors earlier this year. The viewing will take place on the 68th anniversary of the start of the Korean War on Monday, June 25, at 11 a.m.
"We are happy that the Korean War Veterans National Museum & Library collections have found a new home at the Harry S. Truman Presidential Library and Museum," said Dr. Kurt Graham, director of the Truman Library. "This is fitting because President Truman authorized the use of U.S. military forces in defense of South Korea in 1950. We are pleased that veterans' historical materials will be preserved for future generations and made available for research, display, education and public programs."
The following artifacts will be on display in this special viewing:
Army Fatigues
The majority of this vast collection consists of military uniforms, including hundreds of uniforms spanning all branches of the military. On display at this event will be army fatigues donated by Korean War veteran George Lee Parks.

Women's Air Force Uniform
Ernestine "Ernie" Ann Wagner (later Soehrmann) was one of the more than 100,000 women serving in the Korean War. Entering the Women's Air Force in 1949, Wagner served at Shaw Air Force Base in South Carolina and Brady Field in Japan. Wagner's belongings make up the most complete portion of the collection, with possessions of hers ranging from both dress and standard uniforms, a duffle bag, several notebooks full of job notes, a softball glove and ball along with shirts she wore while playing in a Women's Air Force softball league.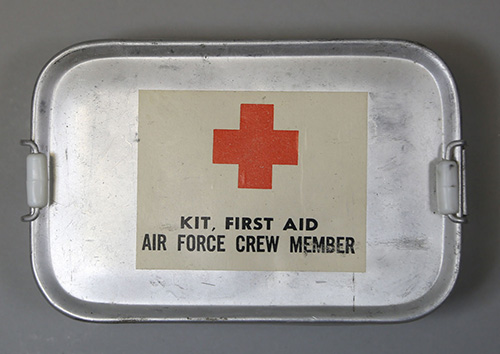 This first aid kit containing tweezers, gauge bandage dressings, iodine and soap was issued to an Air Force crew member. Reminiscent of the props on M*A*S*H, this new collection contains a variety of medical items, including a stretcher, triage mat, a surgical lamp and several first aid kits.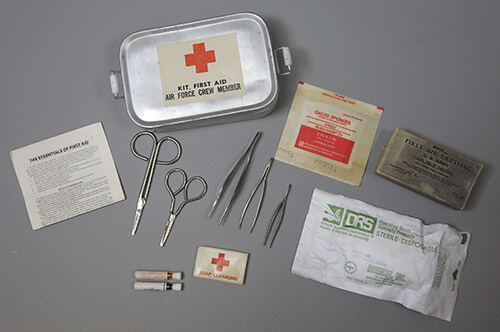 Media Invitation to Rare Viewing of Artifacts:
Monday, June 25, at 11 a.m.
Opportunity to view the artifacts and discuss them with Supervisory Archivist Dr. Sam Rushay
Main Lobby, the Harry S. Truman Library and Museum, 500 W. U.S. Hwy. 24, Independence, Mo. 64050
The Truman Library Institute is the member-supported, nonprofit partner of the Harry S. Truman Library and Museum, one of 14 presidential libraries of the National Archives. The Truman Library Institute draws on President Truman's legacy to enrich the public understanding of history, the presidency and America's unique form of government. This mission is achieved through the development and funding of world-class museum exhibits, a robust international research grant program, public forums and nationally acclaimed education programs serving more than 50,000 students and teachers each year. Learn more at TrumanLibraryInstitute.org.
FOR MORE INFORMATION:
Lacey Helmig
Director of Communications
Truman Library Institute
816-400-1217
lacey.helmig@TrumanLibraryInstitute.org