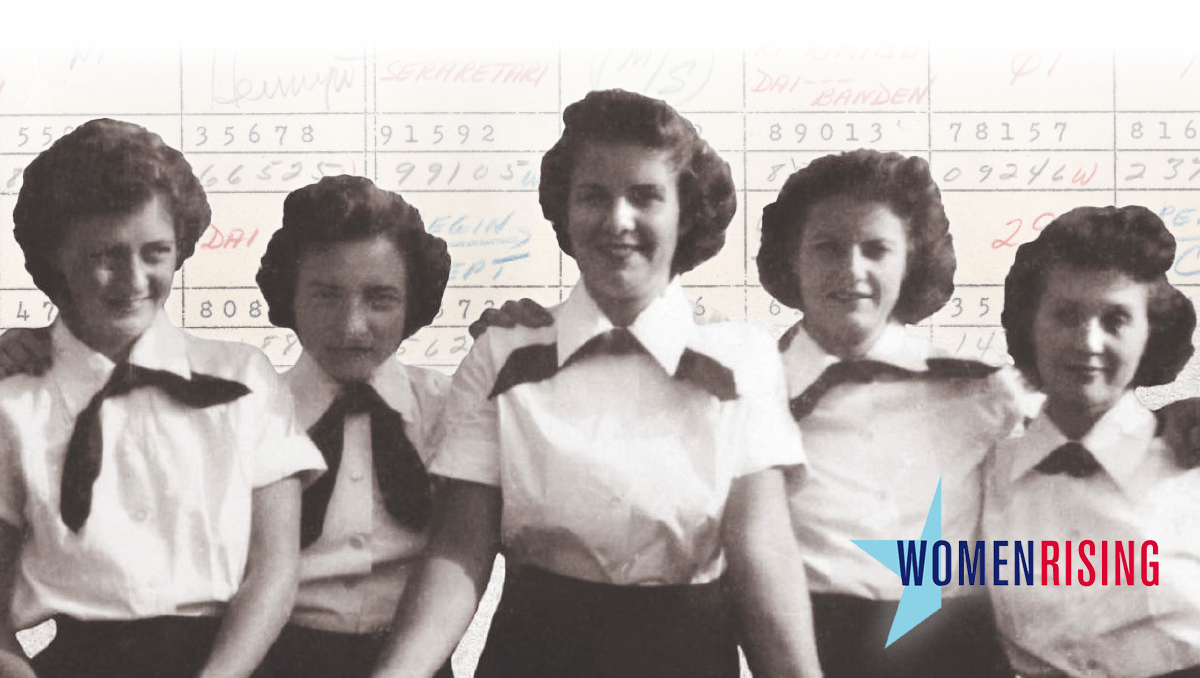 Code Girls
The Riveting, Untold Story of the Brave Young American Women Who Cracked German and Japanese Code to Help Win World War II
FEATURING LIZA MUNDY
March 23, 2023 | 6:30 pm CT
Online and Onstage | Unity Temple on the Plaza, 707 W. 47th Street, Kansas City, Missouri
The Truman Library Institute proudly presents Liza Mundy in a "Women Rising" Distinguished Author Event. The second installment in a new series reflecting on the contributions of women on the world stage, CODE GIRLS reveals the last remaining secrets of World War II.
Recruited from settings as diverse as elite women's colleges and small Southern towns, more than ten-thousand young American women served as codebreakers for the U.S. Army and Navy during World War II.
While their brothers, boyfriends, and husbands took up arms, these women went to the nation's capital with sharpened pencils – and even sharper minds – taking on highly demanding top secret work, involving complex math and linguistics. Running early IBM computers and poring over reams of encrypted enemy messages, they worked tirelessly in a pair of overheated makeshift codebreaking centers in Washington, DC, and Arlington, Virginia, from 1942 to 1945. Their achievements were immense: they cracked a crucial Japanese code, which gave the U.S. an acute advantage in the Battle of Midway and changed the course of the war in the Pacific Theater; they helped create the false communications that caught the Germans flat-footed in the leadup to the Normandy invasion; and their careful tracking of Japanese ships and German U-boats saved countless American and British sailors' lives.
Ordered by military officials never to reveal the scope of their war work, these women and their incredible stories and accomplishments were all but written out of history until Mundy discovered a cache of recently declassified documents at the archives of the National Security Agency (NSA). Based on these rich archival sources, and interviews with the women themselves, Mundy brings to life this story of American courage, service, and scientific accomplishment.
Distinguished Author: Liza Mundy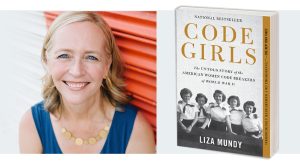 LIZA MUNDY is an award-winning journalist and New York Times-bestselling author of four books including Code Girls: The Untold Story of the American Women Code Breakers of World War II; Michelle: A Biography, a 2008 biography of former First Lady Michelle Obama; and The Richer Sex, which explored the forces behind women's rising economic power. A former staff writer for the Washington Post, Liza Mundy has appeared on The Colbert Report, The Today Show, Good Morning America, CBS This Morning, MSNBC, CNN, C-Span, and National Public Radio. One of the nation's foremost experts on women, work, and national security issues, she is a senior fellow at New America, a non-profit, non-partisan think tank and writes for the Atlantic, Politico, and Smithsonian, among others. She lives in Arlington, Virginia, about a mile from Arlington Hall, the site of the top-secret U.S. Army code-breaking operation during World War II. At various points in her career, she has worked full-time, part-time, all-night, at home, in the office, remotely, in person, on trains, in the car, alone, with other people, under duress, and while simultaneously making dinner.
"Code Girls is not just a great slice of history–one that would have been lost to us without Liza's storytelling and the work of some heroic archivists–but a story relevant to every discussion we have now about America's security agencies and how they came to be. I am delighted readers will finally know about these pioneering women and their incredible contributions to America."  —Gayle Tzemach Lemmon, Senior fellow at the Council on Foreign Relations and New York Times-bestselling author of The Dressmaker of Khair Khana and Ashley's War

"Code Girls reveals one of WWII's last remaining secrets: the true tale of the young American women who helped shorten the war and saved thousands of lives."  —Glenn Frankel, Pulitzer Prize-winning author of High Noon
Women Rising
WOMEN RISING is generously sponsored by the Martha Jane Phillips Starr Field of Interest Fund to profile the women who found their place on the world stage during the Truman administration; to reflect on the contributions of women; and to serve as a catalyst for promoting women as activists and leaders.
PAST WOMEN RISING EVENTS
2022      The Women with Silver Wings: The Inspiring True Story of the Women Airforce Service Pilots of World War II, featuring Katherine Sharp Landdeck
---
Join our email list to receive stories, digital history, news, event alerts and more, right in your inbox: