Featured Event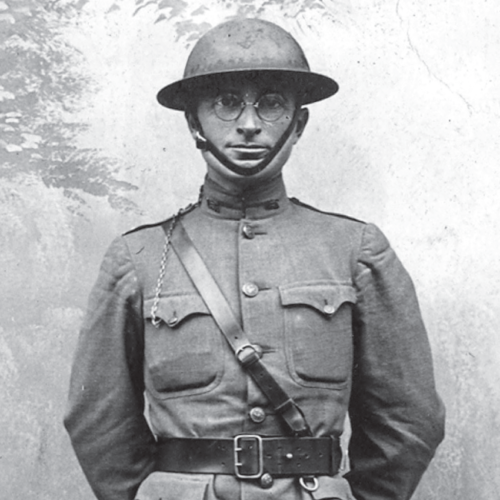 Thursday, August 23, 2018
Public Program
Harry S. Truman: Soldier from Independence
National World War I Museum and Memorial
2 Memorial Dr, Kansas City, MO 64108

6:30 p.m. Program
"I have always wondered how things would have turned out in my life if the war had not come along when it did," Harry S. Truman wrote later in life. Truman entered World War I as a struggling farmer, but he left with the leadership skills and a personal network of friends that launched him into a lifetime of public service that culminated with him becoming one of the greatest presidents of the United States.
Join us for a free public program featuring Dennis Giangreco, author of The Soldier from Independence: A Military Biography of Harry Truman, as he examines how the pivotal decisions of the young soldier's life influenced his later political career.
This special program is presented in conjunction with 'Heroes or Corpses': Captain Truman in World War I, the Truman Library's special exhibition on Harry Truman's military service and how it helped set him on the path toward the presidency.
This program is co-presented by the Harry S. Truman Library and Museum, the Truman Library Institute and the National WWI Museum and Memorial. A book signing will follow the program, which takes place in the J.C. Nichols Auditorium at the National WWI Museum and Memorial.
The program is free to attend, but RSVPs are requested. RSVP through the National WWI Museum and Memorial.
Upcoming Events
Ongoing Programs & Exhibits
Feature Film: Harry S. Truman: 1884-1972

Narrated by David McCullough, this 45-minute film by Academy Award winner Charles Guggenheim examines Truman's life, from his humble birth in Lamar, Missouri, to the courtship of his wife, Bess Wallace, his service in World War I, his entry into local politics under "Boss" Tom Pendergast, his election to the U.S. Senate, and his rise to the Presidency.

Daily Show Times: Hourly from 9:30 a.m. to 3:30 p.m.

White Glove Wednesdays

Harry S. Truman Library and Museum | Museum Lobby
Get up close and personal with rarely viewed artifacts from the Truman Collection every Wednesday at 11 a.m., May through September.


Museums Exhibitions

The new temporary exhibit will open in March 2018.

Permanent Exhibitions and Attractions:
Harry S. Truman: The Presidential Years
Harry S. Truman: Life and Times
Truman's Working Office
Oval Office Replica
Truman Grave Site
Museum Store (no admission charged)
Liberty Bell Replica

Learn More

The White House Decision Center

Set in a recreated West Wing, The WHDC offers stellar corporate team building events and hands-on history sessions for student groups.

Learn More