Our group had a great time with valuable learning experiences. One participant who played Truman said making the decision on how to end the war was the most pressure she's ever felt – real or otherwise. She noted that all future decisions would seem minor. That's pretty powerful!

Walmart Leadership Academy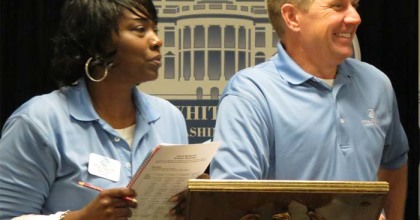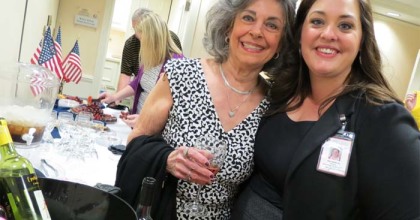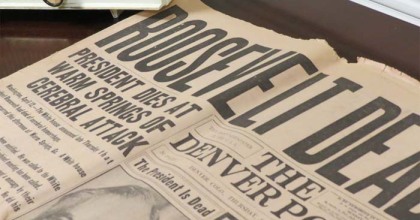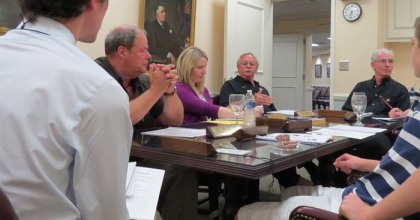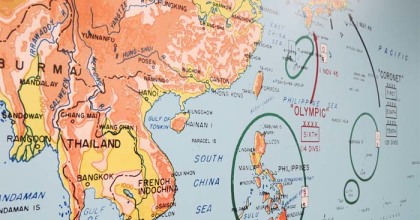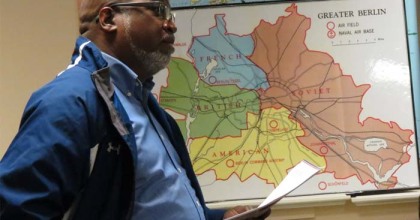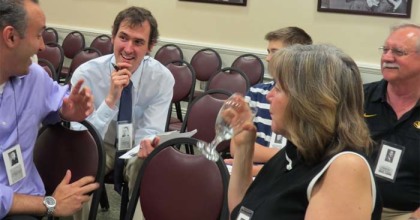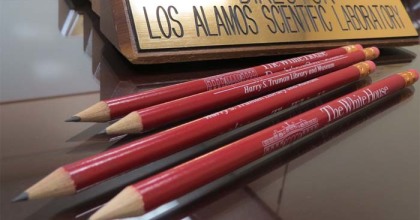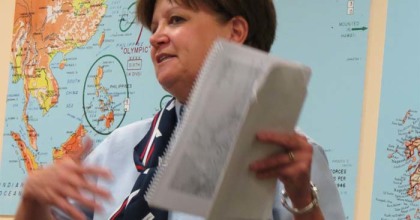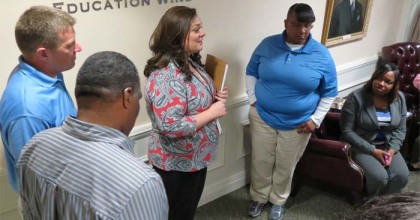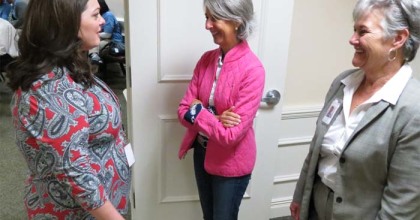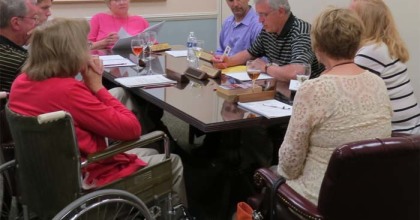 Adult Team Building:
High-Stakes challenge in the WHDC
It is May 1945. The United States and its allies defeated Hitler and Mussolini in Europe, but the war in the Pacific rages on. President Truman, the Joint Chiefs of Staff, and other key advisors are vigorously debating how to end the war with Japan quickly and with as few casualties as possible. Should the U.S. remove or maintain the unconditional surrender term? Is the blockade, a land invasion, or a combination of the two the best way to end the war? Should atomic weapons, a new tool in the U.S. military arsenal, be used? Gather your advisors and review the most recent intelligence. The fate of the world is yours to decide.
Welcome to the White House Decision Center (WHDC). This isn't your typical ropes course but a high-stakes team-building experience like no other. Set in a recreated West Wing, participants step into the roles of President Truman and his advisors to tackle some of the greatest challenges faced by any world leader. But unlike team-building courses that challenge your physical stamina, The WHDC challenges your ability to quickly synthesize complex information, work cooperatively in teams, resolve conflicts creatively, formulate recommendations, make and defend critical decisions, negotiate win-win solutions and lead like a head of state.
You're just 3 steps from The White House
Step 1: Customize your experience
2- to 5-hour sessions offered Monday through Saturday
Office hours or after hours
Catering and open bar, optional
$25 per person for groups or 6-72 (minimum charge: $450)
Step 2: Choose your decision
Ending the War with Japan
Addressing Postwar Civil Rights in the U.S. Armed Forces
Reacting to the Soviet Blockade of Berlin
Responding to the Communist Invasion of South Korea
Addressing the End of the British Mandate in Palestine
Learn More
Email | thewhitehousedecisioncenter@gmail.com
Phone | 816.268.8241
Virtual simulations available.
WHDC Reviews
Walmart Leadership Academy
Show review
"The group had a great time with valuable learning experiences. One participant who played Truman said making the decision on how to end the war was the most pressure she's ever felt – real or otherwise. She noted that all future decisions would seem minor. That's pretty powerful!"
American Association for State and Local History
Show details
"What a wonderfully challenging and thought-provoking activity! It's certainly one of the best museum programs I have ever run across."
Harnden Consulting and Associates
Show review
"A very rewarding experience."
Kansas City Convention and Visitors Association
Show review
"An excellent way to develop quick thinking and critical analysis skills."
"I never let myself have an opinion on the dropping of the atomic bomb to end the war with Japan. This experience gave me a chance to form a strong opinion based on my own analysis of now-declassified primary sources."
Kansas City Metropolitan Bar Association
Show review
"Great program. EXCELLENT staff!"
"Very effective hands-on skill building in a safe and interesting environment."
Recent Participants
Black & Veatch
Centurions
Walmart Leadership Academy
Fed-Ex Ground Regional Managers
HCA MidAmerica Division
U.S. Department of Health and Human Services
Kansas City Metropolitan Bar Association
Kansas City Convention and Visitors Association
Boys and Girls Club of Greater Kansas City
Mizzou Alumni Association
Independence Pioneers Chapter, Daughters of the American Revolution