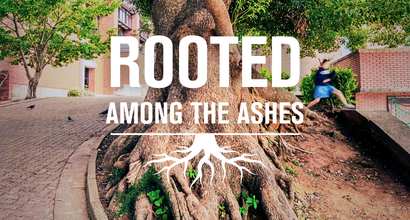 Rooted among the Ashes: Hibakujumoku / A-bombed Trees
March 31 - December 31, 2023
Photography by Katy McCormick Show more
Harry S. Truman Presidential Library & Museum
Included with general admission
For over a decade Katy McCormick has explored Japan's two Atomic-bombed cities: Hiroshima and Nagasaki. Rooted among the Ashes portrays the survivor trees or hibakujumoku, subjected to the first use of Atomic bombs in 1945. Standing in school yards, temple grounds, and city squares, the A-bombed trees are living memorials, rooted among the ashes just below the surfaces of now-thriving cities. Predicated on "walking and remembrance," the exhibition invites a promenade through space and time, memory and history, urging reflection upon how the past haunts the present—warning, teaching, urging care.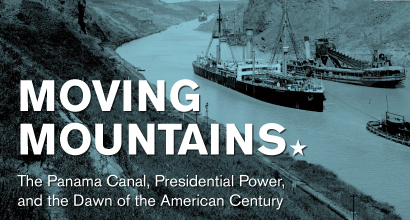 Moving Mountains: The Panama Canal, Presidential Power, and the Dawn of the American Century
The exhibition is on display at the Truman Forum, located within the Plaza Branch of the Kansas City Public Library. Show more
Presented by the Truman Library Institute
On Display at the Truman Forum Auditorium
Plaza Branch, Kansas City Public Library, 4801 Main St., Kansas City, MO
Available for viewing during events presented in the Truman Forum Auditorium
To mark the centennial anniversary of the Panama Canal's completion, the Truman Library Institute created and launched an original exhibition highlighting the presidential past of the isthmian passageway. Moving Mountains: The Panama Canal, Presidential Power and the Dawn of the American Century draws on the rich history preserved in our nation's presidential archives – including the Truman Library – to share a story which is much broader than the creation of the Panama Canal. It is the story of America itself and the underlying spirit of achievement that has made this nation great.
Click here to view highlights from the permanent exhibition, An Ordinary Man, His Extraordinary Journey.
Plan your next visit to the Harry S. Truman Presidential Library & Museum. Members enjoy free Museum admission, not only at the Truman Library but at all Presidential Libraries of the National Archives.