The Women's Armed Services Integration Act
Of the many decisions, acts, policies and executive orders signed by former President Harry S. Truman, one of the most famous remains his decision to desegregate the military. Truman's Executive Order 9981 (July 26, 1948) figures prominently in ongoing discussions on civil rights and equality today.
Yet while Executive Order 9981 is perhaps one of Truman's most progressive pieces of legislation, his decision to sign the Women's Armed Services Integration Act in the same year suggests Truman recognized a need for even more equalizing change in the United States military.   Read More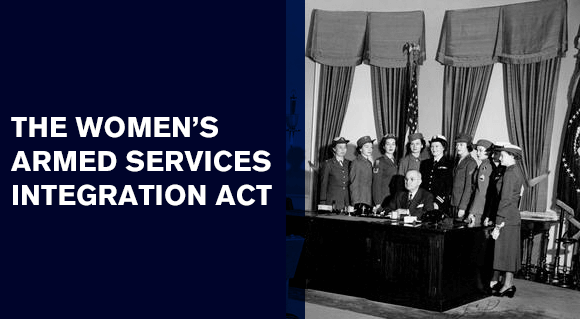 The Steel Strike of 1952 and Harry Truman's Declaration of National Emergency
Using his executive powers, Harry S. Truman declared a "limited" National Emergency on December 16, 1950 under the perceived threat of communism spreading throughout the globe via North Korean forces.
Now, THEREFORE, I, HARRY S. TRUMAN, president of the United States of America, do proclaim the existence of a national emergency, which requires that the military, naval, air, and civilian defenses of this country be strengthened as speedily as possible to the end that we may be able to repel any and all threats against our national security and to fulfill our responsibilities in the efforts being made through the United Nations and otherwise to bring about lasting peace.   Read More