Hear Colin Powell speak about the impact President Truman had on his life
The Truman Library Institute joins America and the world in mourning the loss of a towering public servant and patriot, Colin Powell.
An American politician, diplomat, statesman, four-star general, and our country's first Black secretary of state, Powell died yesterday at the age of 84.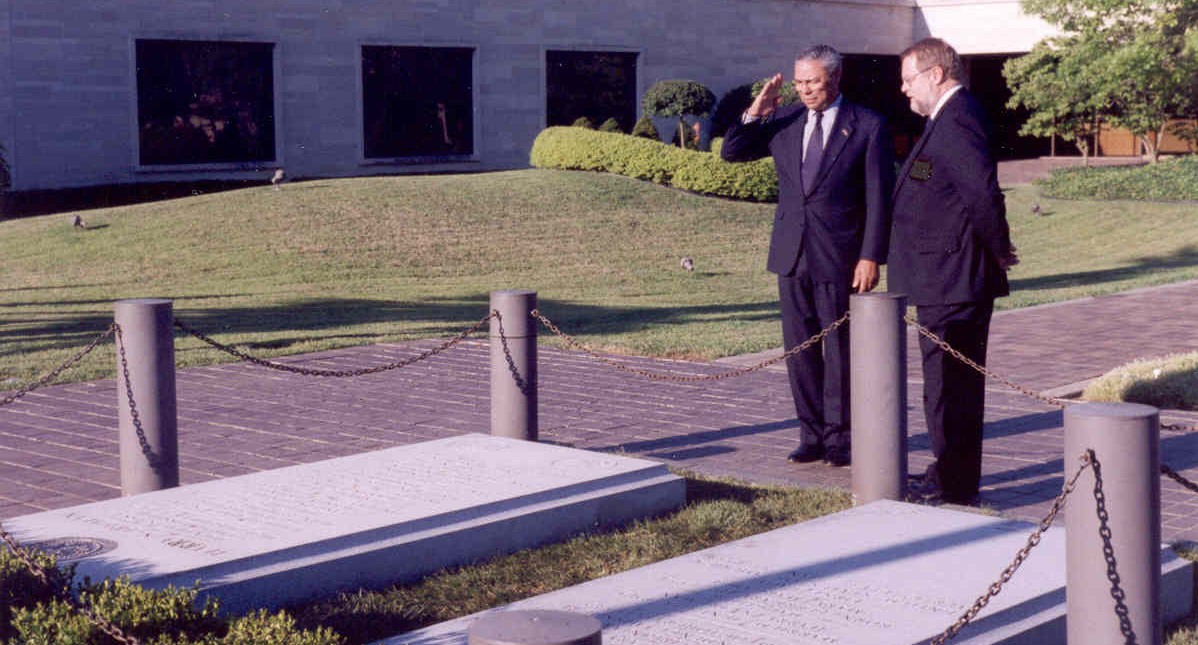 The Nuremberg Trials
This week marks the 75th anniversary of the conclusion of one of the most significant events in history.
From November 20, 1945 to October 1, 1946, leading members of the Nazi Party had to answer to an international court for conspiracy, war crimes, and crimes against peace and humanity. Known today as the Nuremberg Trials, this "alternative justice" set a remarkable precedent for trying war crimes and had a lasting effect on international criminal law.
During those 11 months, the first of the trials – the International Military Tribunal at Nuremberg – involved 403 open sessions, over 100 witness accounts, and extensive cross-examinations of evidence. At its conclusion, 75 years ago today, 12 of the defendants were sentenced to death by hanging, seven were sentenced to imprisonment, and three were found not guilty.
Representing the United States was Associate Supreme Court Justice Robert H. Jackson. President Truman had appointed him to the tribunal just two days after Hitler committed suicide in a Berlin bunker. And while Jackson's title was Lead Prosecutor for the United States, he really served as leader for the international prosecution team, a remarkable feat for anyone, but especially considering that Jackson's formal education – like Harry Truman's – ended after high school. And, like Harry Truman, he seemed almost predestined, if not prepared, for the role.
In honor of this landmark anniversary, Truman Library Director Kurt Graham facilitates an online conversation with a stellar group of panelists, including Kristen McMahon, president of the Robert H. Jackson Center. Together, they explore this extraordinary military court charged with prosecuting the mass slaughter of 11 million men, women and children.
75th Anniversary Event: Third Reich On Trial


What makes this inquest significant is that these prisoners represent sinister influences that will lurk in the world after their bodies have returned to dust. They are living symbols of racial hatreds, of terrorism and violence, and of the arrogance and cruelty of power.
– Justice Robert H. Jackson


---
Join our email list to receive Truman updates right in your inbox: