Hundreds of Truman fans celebrated Presidents' Day with a full day of activities at the Harry S. Truman Library and Museum. Not only that, but Harry Truman made headlines across the country on what turned out to be a very exciting day for Truman! And, according to the Kansas City Star, 2018 is "the year of Truman." Read More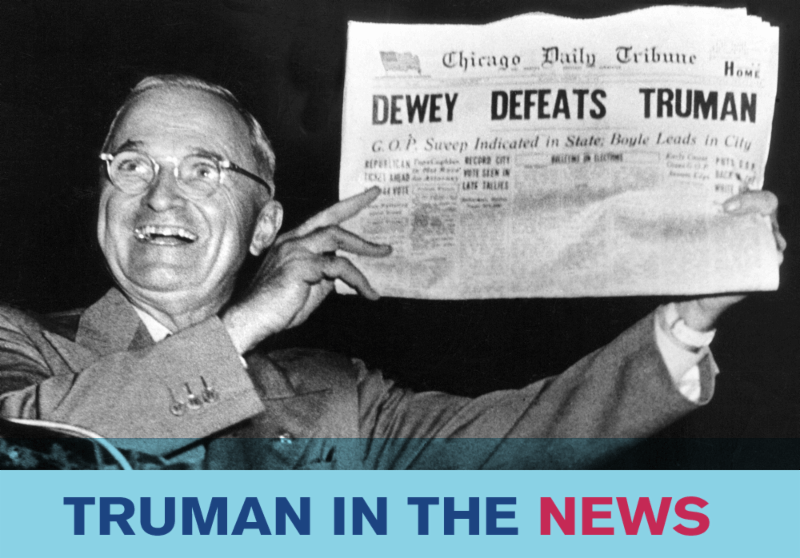 Each year some two dozen historians, writers and scholars receive Research Grants to explore the archives at the Harry S. Truman Library and Museum. These prestigious research grants are made possible thanks to the generosity of Truman Library Institute members and donors.
Donors have made it possible for the Truman Library Institute to give out nearly $2.7 million over the years for researchers all over the world to travel to Independence to immerse themselves in archival research and further our understanding of the Truman era.
Meet one of these grantees, Hannah Ontiveros, who recently traveled to the Truman Library to study how American women influenced foreign policy during the Korean War era. We took a few minutes of Hannah's time to learn about her research and what she learned while on site at the Truman Library. Read More