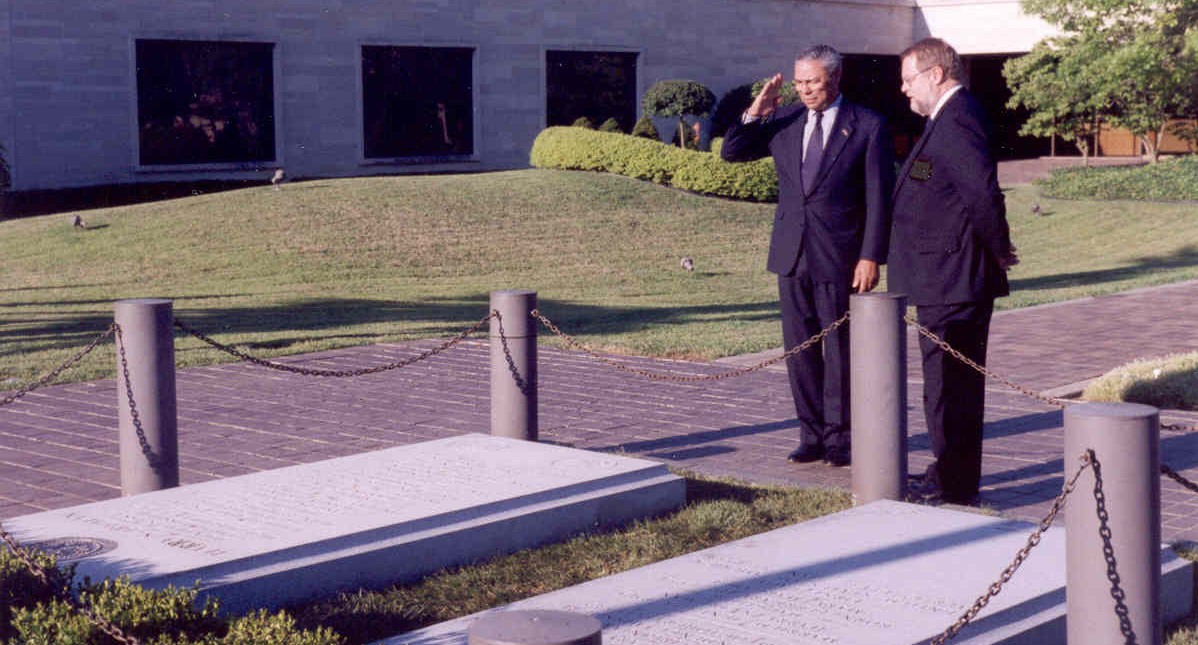 Hear Colin Powell speak about the impact President Truman had on his life
The Truman Library Institute joins America and the world in mourning the loss of a towering public servant and patriot, Colin Powell.
An American politician, diplomat, statesman, four-star general, and our country's first Black secretary of state, Powell died yesterday at the age of 84.
In 1998, General Colin Powell visited the Truman Library to commemorate the 50th Anniversary of Executive Order 9981, President Truman's watershed decision to desegregate the U.S. Armed Forces. In honoring that courageous act, General Powell remarked,
"I WAS ABLE TO RISE TO THE TOP OF THE ARMED FORCES BECAUSE OF THOSE WHO WENT AHEAD AND PROVED WE COULD DO IT AND HARRY TRUMAN, WHO GAVE ME THE OPPORTUNITY TO SHOW I COULD DO IT."
General Powell's 1998 speech, broadcast by C-SPAN, is worth remembering and watching at any time, but especially today as we reflect on his tremendous legacy and the importance of expanding opportunities for Americans. (President Truman's own words echo in my mind: "And when I say Americans, I mean all Americans!"). The loss of a patriot like Colin Powell is a reminder to pick up the flag and carry it forward for those who will follow.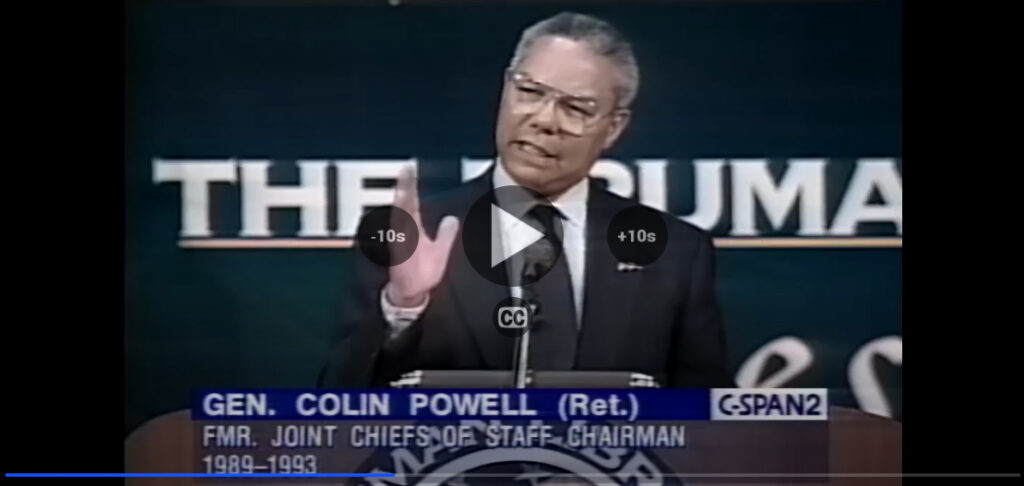 "NOTHING COULD HAVE KEPT ME FROM BEING HERE THIS EVENING, BECAUSE I, AND SO MANY MEN AND WOMEN OF COLOR WHO HAVE SERVED THIS NATION IN UNIFORM, OWE SO MUCH TO PRESIDENT HARRY S. TRUMAN."
GENERAL COLIN POWELL
Independence, Missouri | July 24, 1998
Colin Powell's Address on Executive Order 9981

---
Join our email list to receive Truman updates right in your inbox: