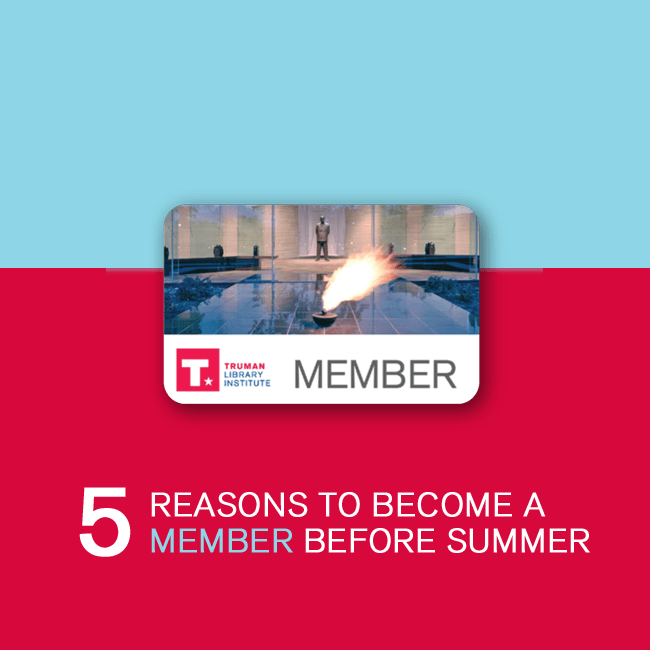 As the weather warms up, it's the perfect time to become a Truman Library Institute Member. Have your membership card in hand in time to view Truman Library's fascinating new temporary exhibition and to be a part of our upcoming events this summer and fall.
Thinking of becoming a Member? Here are five benefits you'll have access to:
5. Subscription to the Award-Winning TRU Magazine
Uncover Truman history and read insights into American democracy today in TRU Magazine, our member magazine that is delivered right to your mailbox several times a year.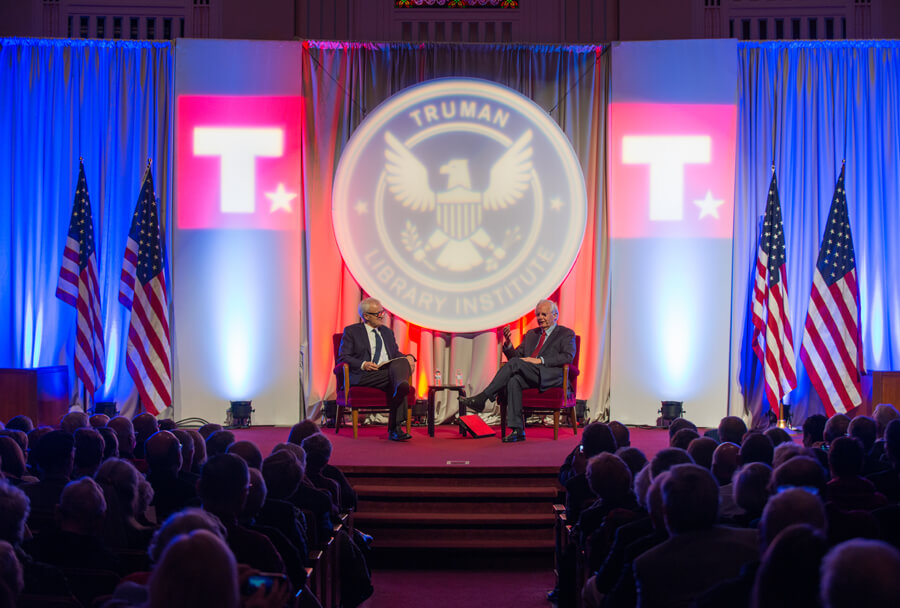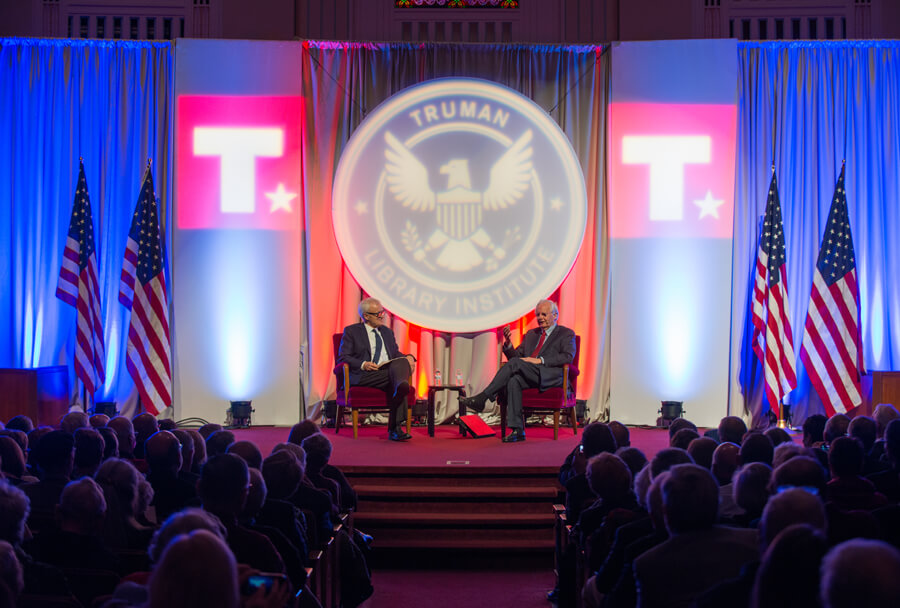 4. Free or Discounted Tickets to Public Events
Attend our public events throughout the year for free or for a discounted price and hear speakers like Madeleine Albright, Pete Souza, Jane Mayer and more.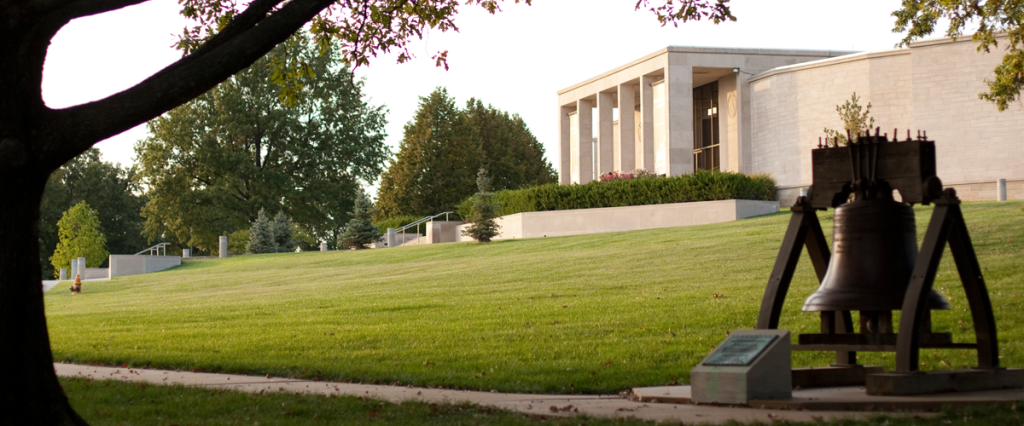 3. Free admission to the Harry S. Truman Library and Museum and all other Presidential Libraries of the National Archives

Visit the best presidential library right here in Independence to step into a replica of President Truman's Oval Office, test your presidential mettle in Decision Theaters and experience some of the most dramatic moments in American history. Plus, whether your summer travel plans take you to the Ronald Reagan Presidential Library and Museum in Southern California, the John F. Kennedy Presidential Library and Museum in Boston or anywhere in between, your Truman Library Institute membership card will get you in free.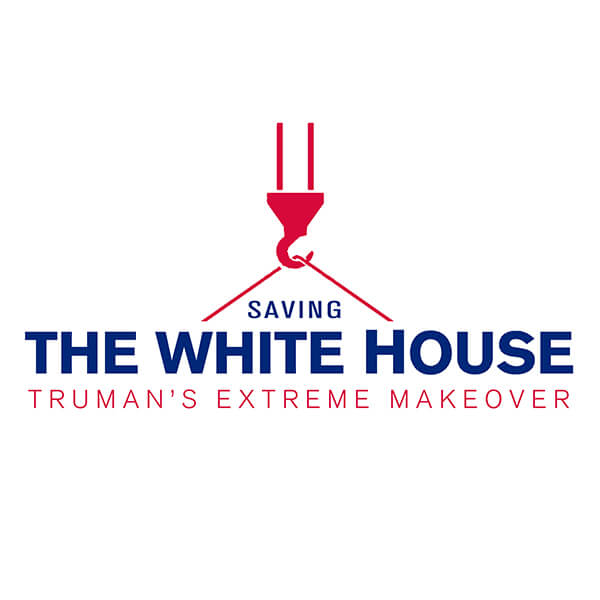 See the temporary exhibition that tells the story of the biggest White House renovation ever that took place during Truman's presidency. Learn about the crumbling state of the executive mansion before renovation began, see souvenirs that were created out of White House wood and bricks, and view photos peering inside the construction. Visiting the exhibition is free for Members.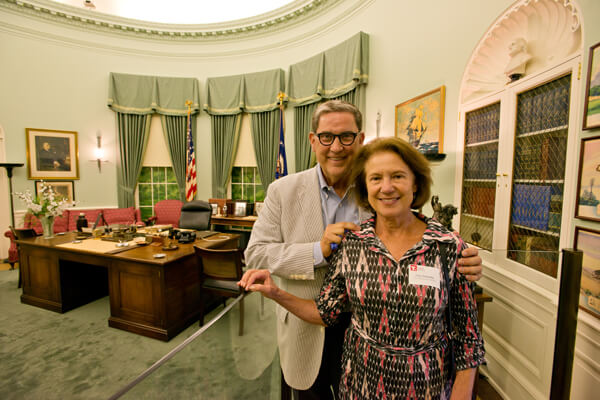 1. Invitations to Members-Only Events, Including Members Night on June 8
Members become our VIPs at special events many times throughout the year, including on June 8 at the annual Members Night at the Museum. This exclusive after-hours event features wine and hors d'oeuvres, live music, a Truman green screen and bourbon tasting, as well as a curator-led VIP experience in the new temporary exhibition, Saving the White House: Truman's Extreme Makeover.
Memberships start at just $25 a year. Become a member today.