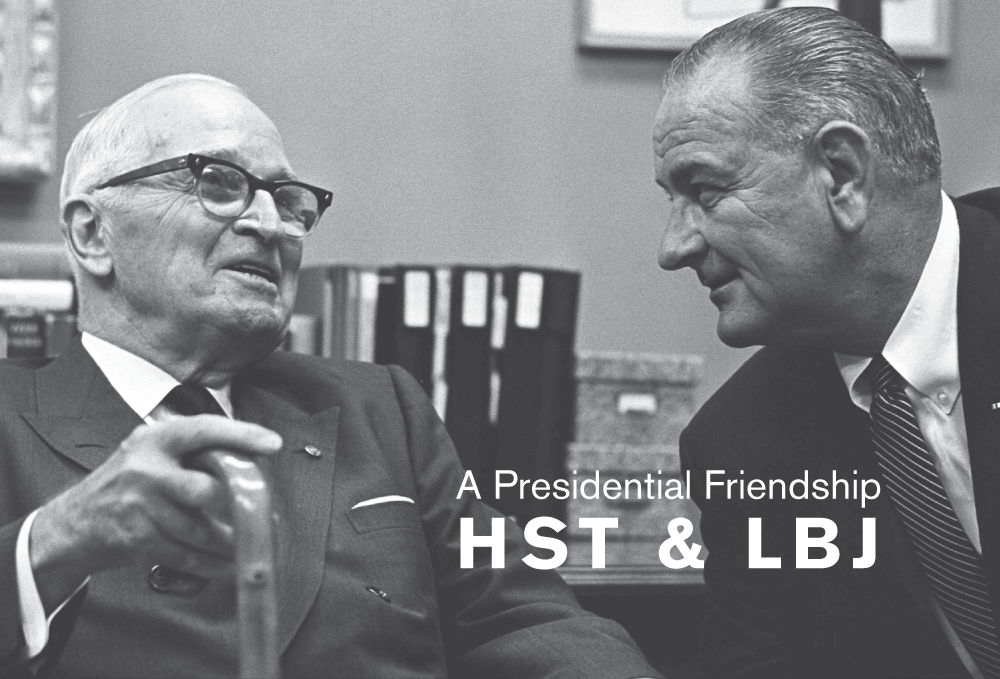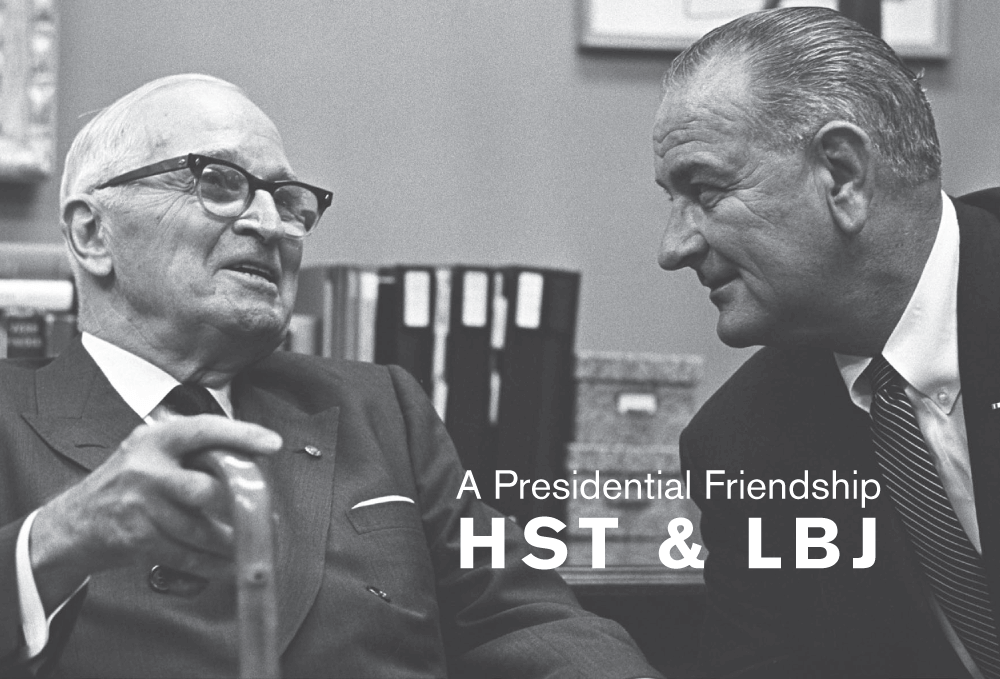 President Harry S. Truman and President Lyndon B. Johnson enjoyed a friendship stemming from a shared belief in national healthcare, civil rights, and other policies that endured through Johnson's presidency and beyond. Johnson attributed many of his successes to the early steps that Truman took on these important policies. "It was really Harry Truman of Missouri who planted the seeds of compassion and duty which today have flowered into care for the sick and serenity for the fearful," Johnson said.
President Johnson had such respect for his predecessor that he would call President Truman each year to wish him a happy birthday. Today we are sharing audio from a few of these presidential phone calls:
---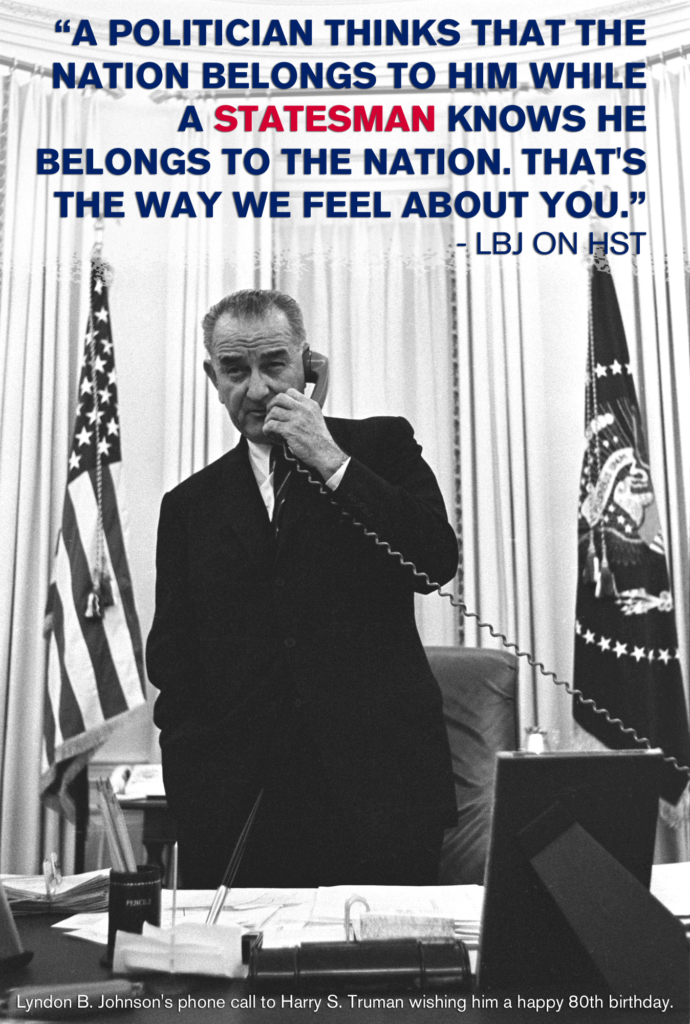 80th birthday – 1964
"On behalf of Lady Bird, Lynda Bird, Luci and I, I just wanted to say happy birthday. We speak for 190 million other Americans…"
---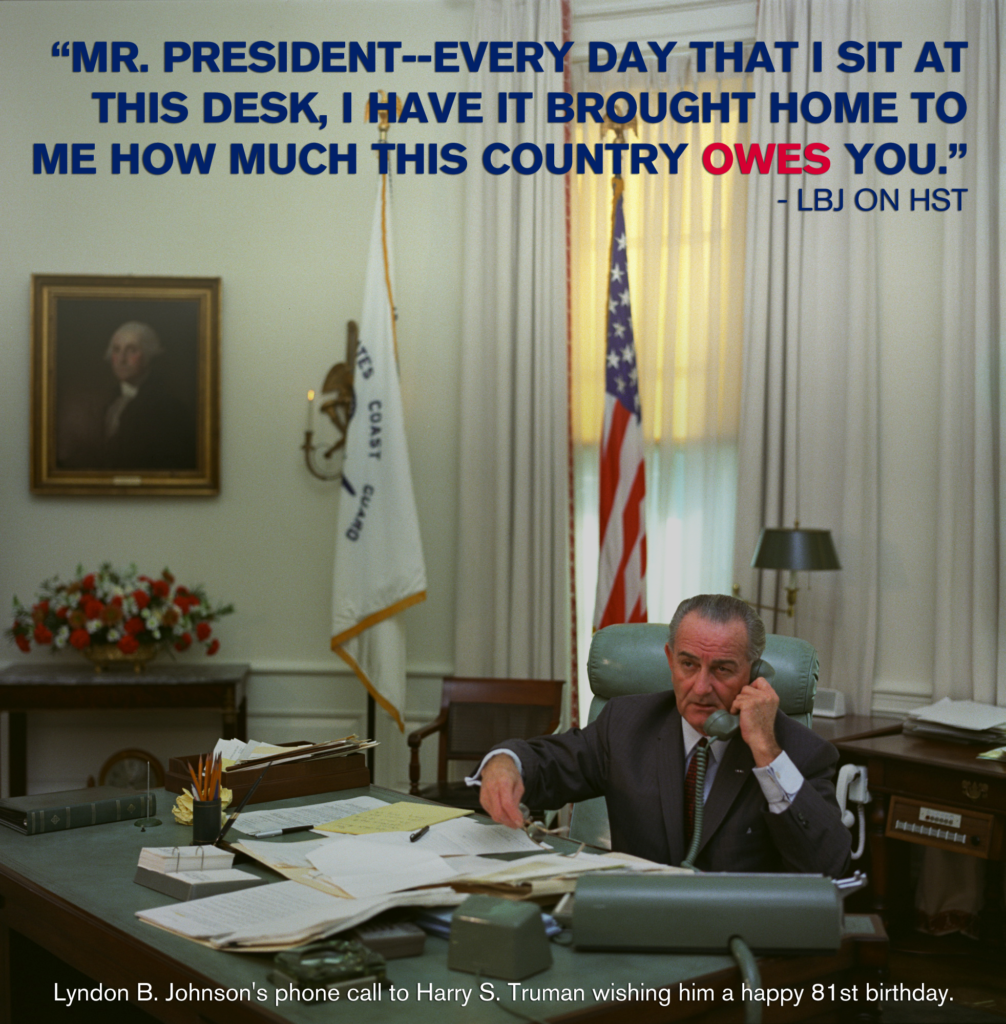 81st birthday – 1965
"You not only told your countrymen, but you told the rest of the lands around the world what freedom means and you didn't lose an acre of it while you were here, and you protected it, and we're trying to follow in your footsteps…"
---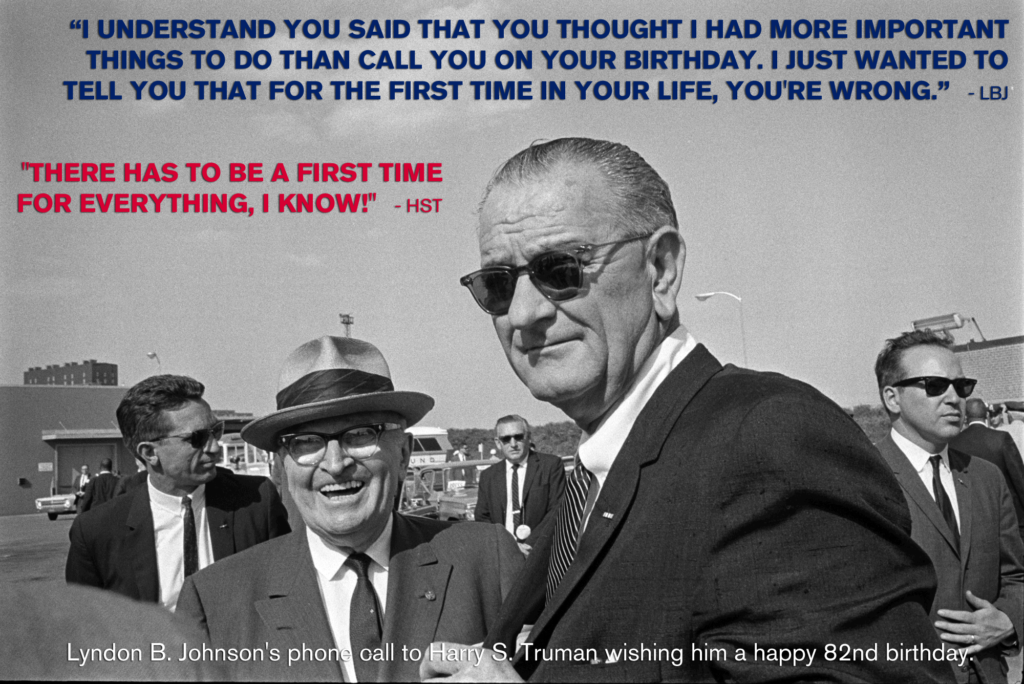 82nd birthday – 1966
"We've had 13 years now since you were president to see the wisdom of your policies, and not a right thinking person in the free world today who would want to go back and change a single one of your program…"
---
Join us for a conversation between President Truman's grandson Clifton Truman Daniel and President Johnson's daughter Luci Baines Johnson on Wednesday, December 12, 2018. This program is free, but RSVPs are requested.