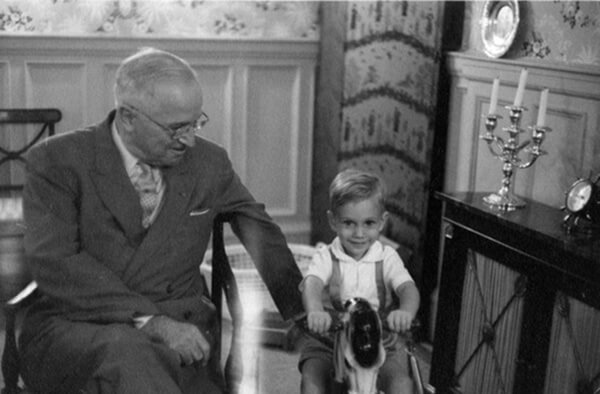 A Note from Clifton Truman Daniel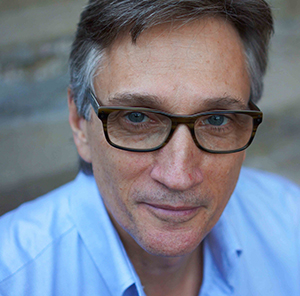 Clifton Truman Daniel is the oldest grandson of President Truman and a former newspaper writer, editor and public relations professional. He lectures on his grandfather and plays President Truman in the one-man show, "Give 'Em Hell Harry!," the first time in history a U.S. president is being portrayed onstage by a descendant. In addition to his honorary chairmanship of the Truman Library Institute, Daniel is also board secretary of the Truman Scholarship Foundation.
He wrote the following reminiscing about a memorable holiday with this grandfather:
When I was five or six, my father took me to the Macy's Thanksgiving Day Parade. I fell in love with the band uniforms – the buttons, the braid, the plumes on the helmets. Later, when Dad asked me what I wanted for Christmas, I said, "One of those."
Dad could always be counted upon to walk five blocks to Rappaport's, the neighborhood toy store, for tin soldiers, board games, cars, football helmets and skateboards. But my request stumped him. So he called my grandfather. We were going to spend Christmas in Independence that year and Dad reasoned that a former U.S. president would know where to find a band uniform.
He did not.
So he went one better. When I came downstairs at 291 N. Delaware Street on Christmas morning, there, hanging on the wall, was a full, pint-sized Marine master sergeant's dress uniform. How he got it, I'll probably never know, though it likely didn't come from the Marines. After all, this was a man who had said publicly, "The Marine Corps is the Navy's police force and as long as I am President that is what it will remain. They have a propaganda machine that is almost equal to Stalin's."
Either way, it beat a band uniform all to hell.
Clifton Truman Daniel will be in Kansas City for a special public program in conversation with President Lyndon B. Johnson's daughter Luci Baines Johnson on Wednesday, December 12. Reserve your spot at this free event today to hear even more stories of these legendary presidents directly from their descendants.