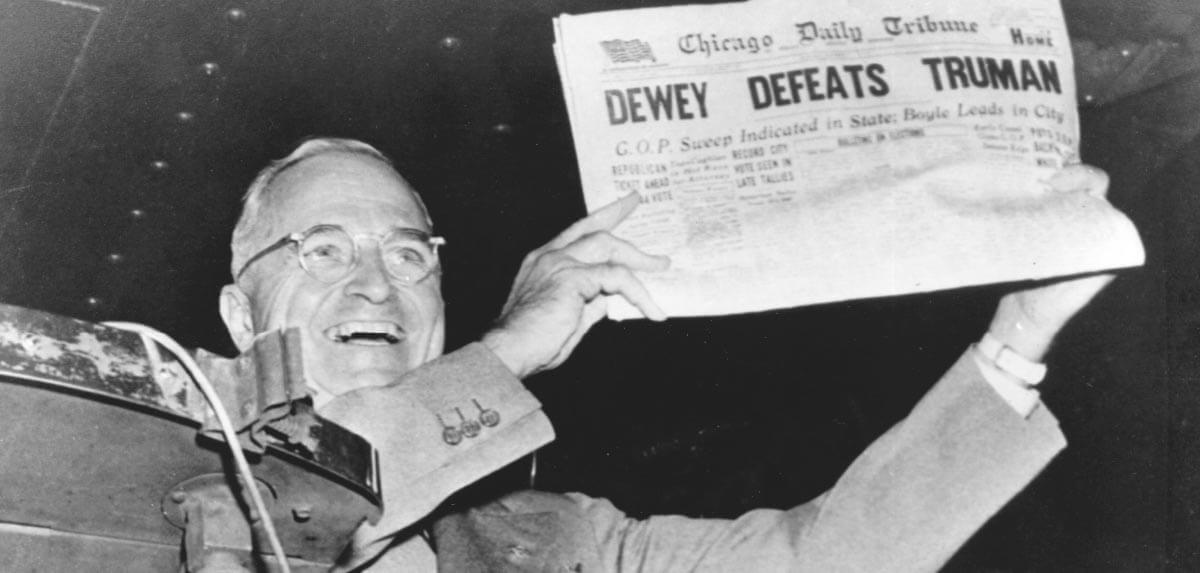 THIS DAY IN HISTORY
November 2 marks the anniversary of one of the biggest upsets in presidential election history.
Two days after winning the 1948 election, Harry Truman boarded the Ferdinand Magellan to return to Washington, D.C. Along the way, he couldn't resist the opportunity to have a little fun at the expense of one of his least favorite newspapers. Here he is pictured smiling widely as he holds the paper aloft for the large crowd to see.
The series of "Dewey Defeats Truman" photos has become an icon of tenacity, perseverance, self-confidence and success.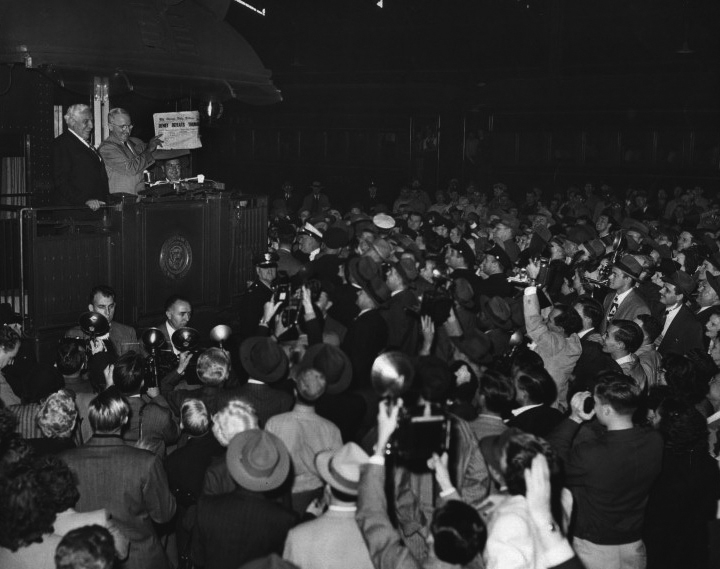 Click here to read the text of Truman's 11/4/1948 remarks in St. Louis, Vincennes, Indiana and Cincinnati, Ohio.