This Day in History: January 22, 1946
President Truman Creates the National Intelligence Authority and the Central Intelligence Group: The Documents
Today's post was written by Dr. Greg Bradsher, Senior Archivist at The National Archives in College Park, for The National Archives Text Message Blog.
Recently I went to look in the stacks in the National Archives at College Park, MD for some information in the records of the Army's Adjutant General (Record Group 407) about the relationship between the War Department's Military Intelligence Division (MID) and the National Intelligence Authority's Central Intelligence Group (CIG).
While I did not find anything that was useful to me, I did, unexpectedly, find in a folder labeled "AG 040 National Intelligence Authority (1946-1947)" an original copy of President Harry S. Truman's January 22, 1946 directive, establishing the National Intelligence Authority and the Central Intelligence Group.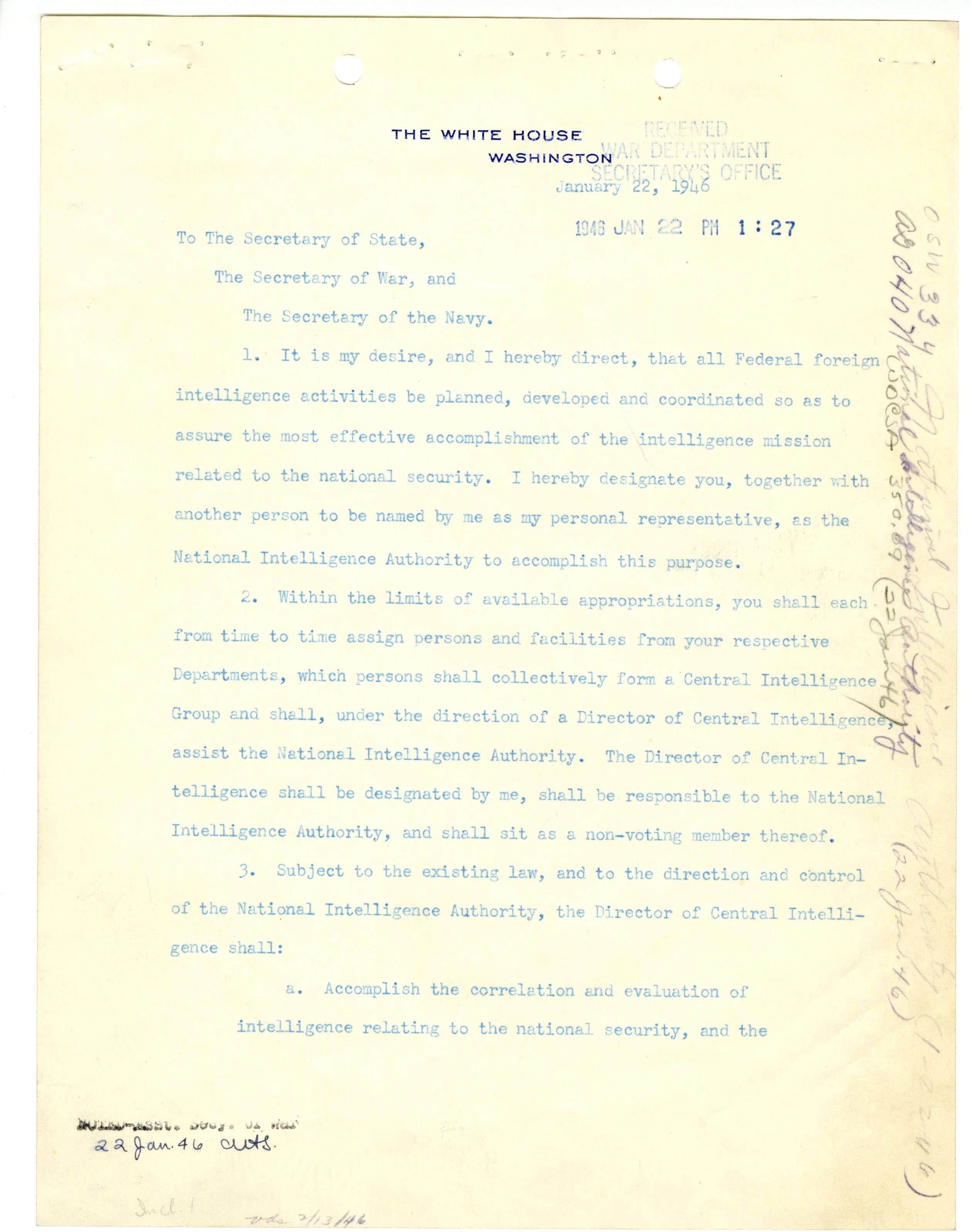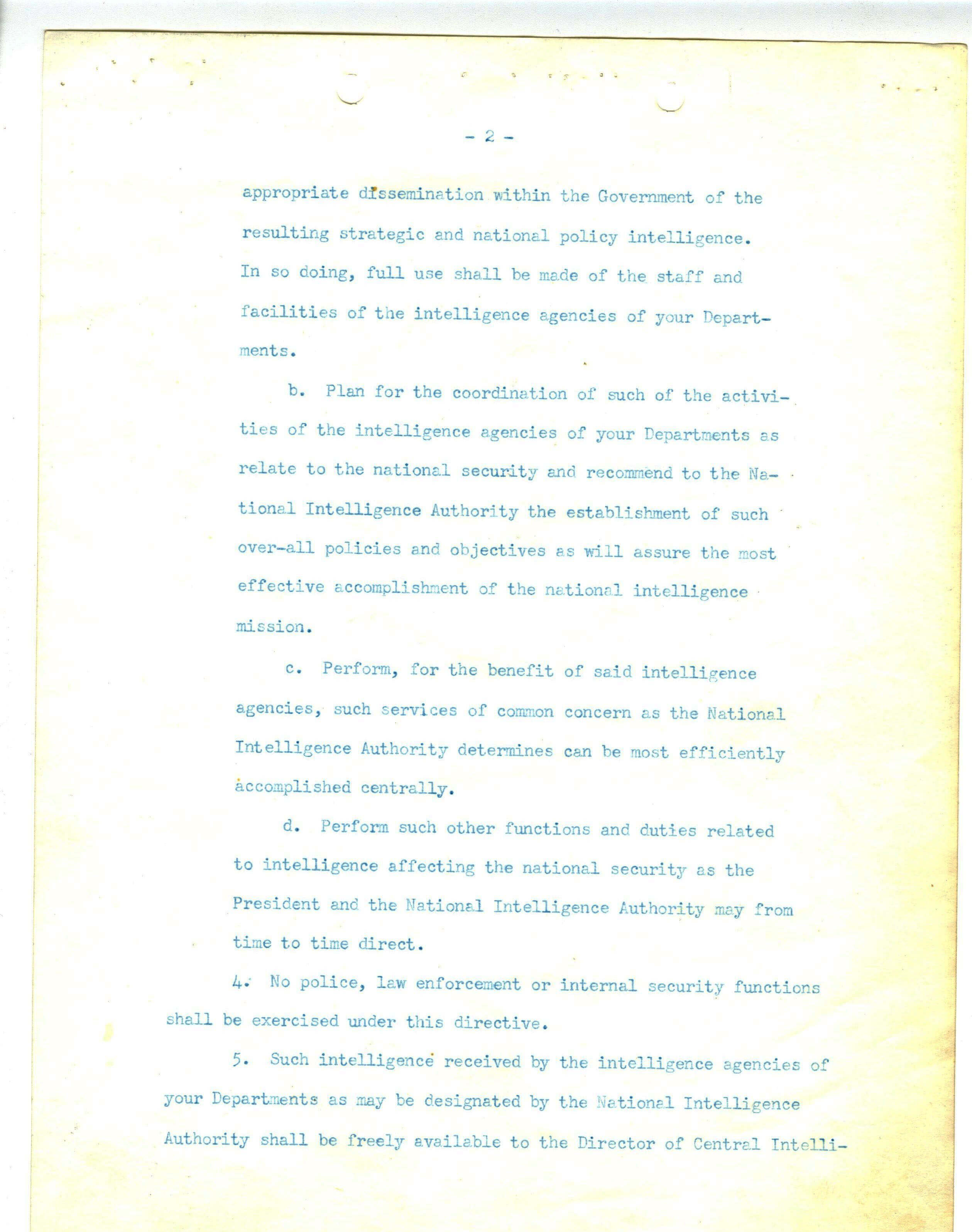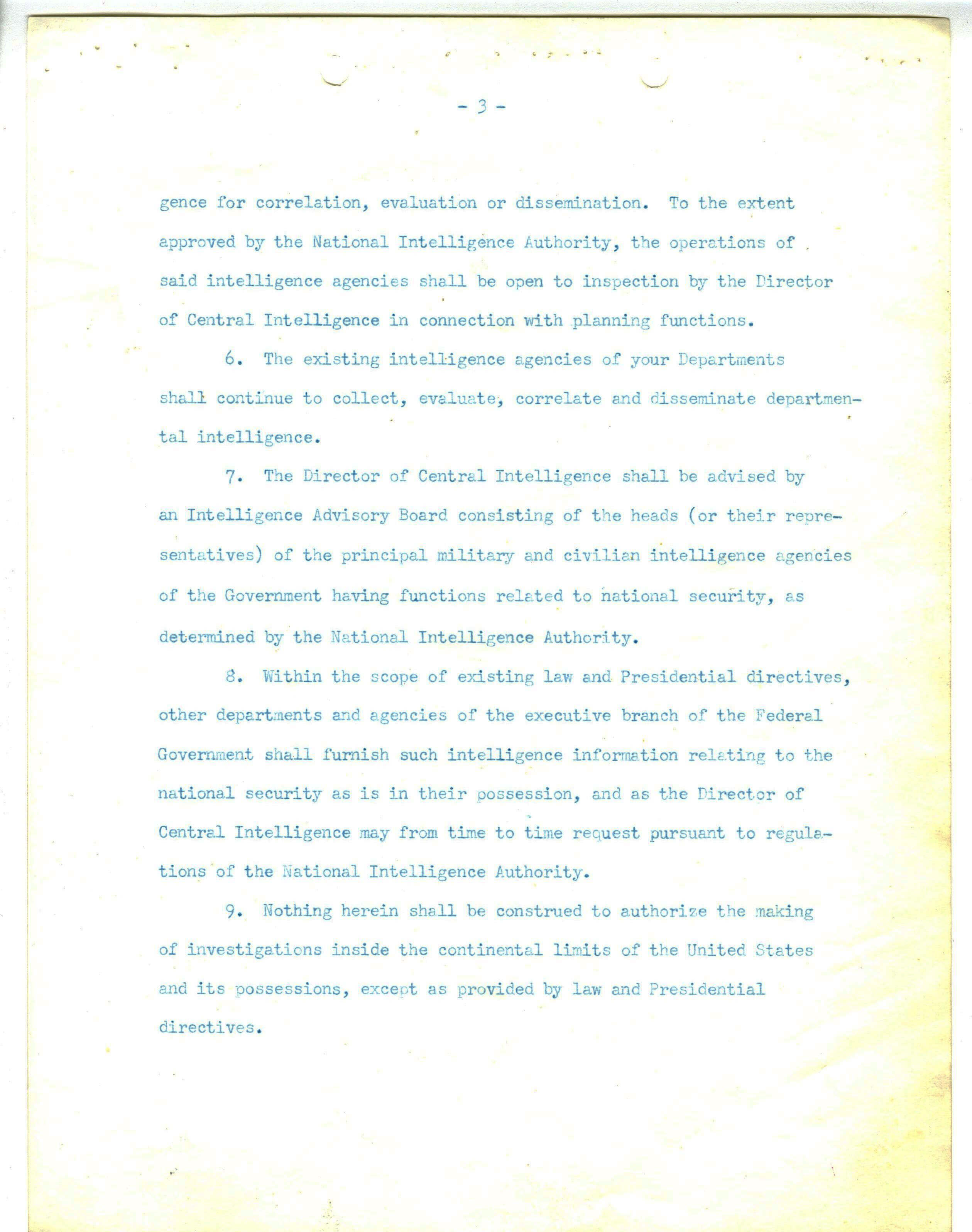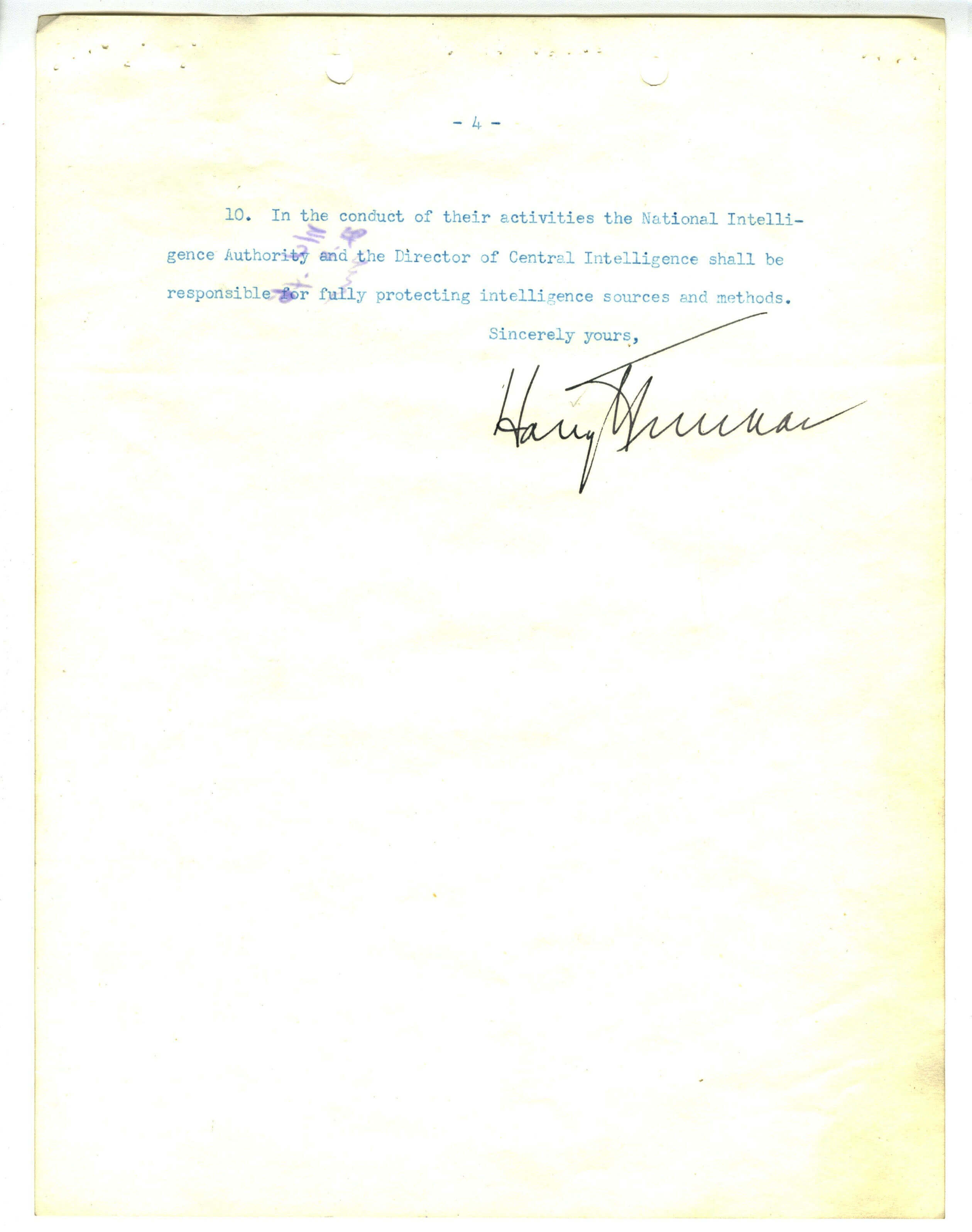 I thought it would be interesting to see what was in the State Department records regarding the directive. I checked online at NARA's website for agency file manuals and determined that in the State Department Decimal File for 1945-1949 (General Records of the Department of State, Record Group 59) I needed to look under decimal 101 "The White House (the President's Office)". In a file folder for decimal 101.5 I found a letter from the President to the Secretary of State, dated January 23, 1946, notifying him of the appointment of Fleet Admiral William D. Leahy as the President's personal representative on the National Intelligence Authority and the appointment of Rear Admiral Sidney W. Souers to serve as the Director of Central Intelligence.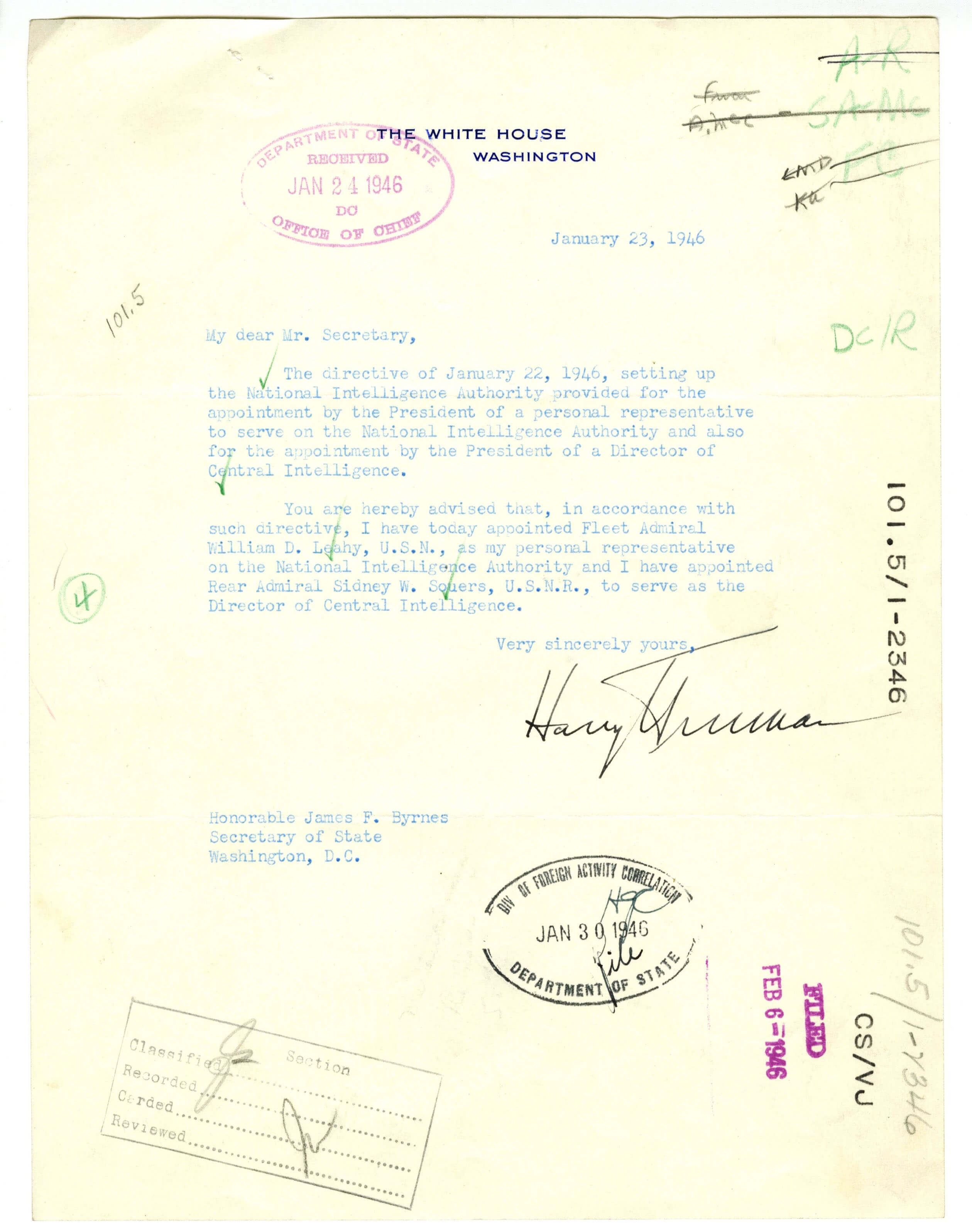 In the same folder was a communication from the Office of The Legal Adviser to the Division of Management Planning, dated January 30, 1946, regarding the question of whether the President's directive should be published in the Federal Register.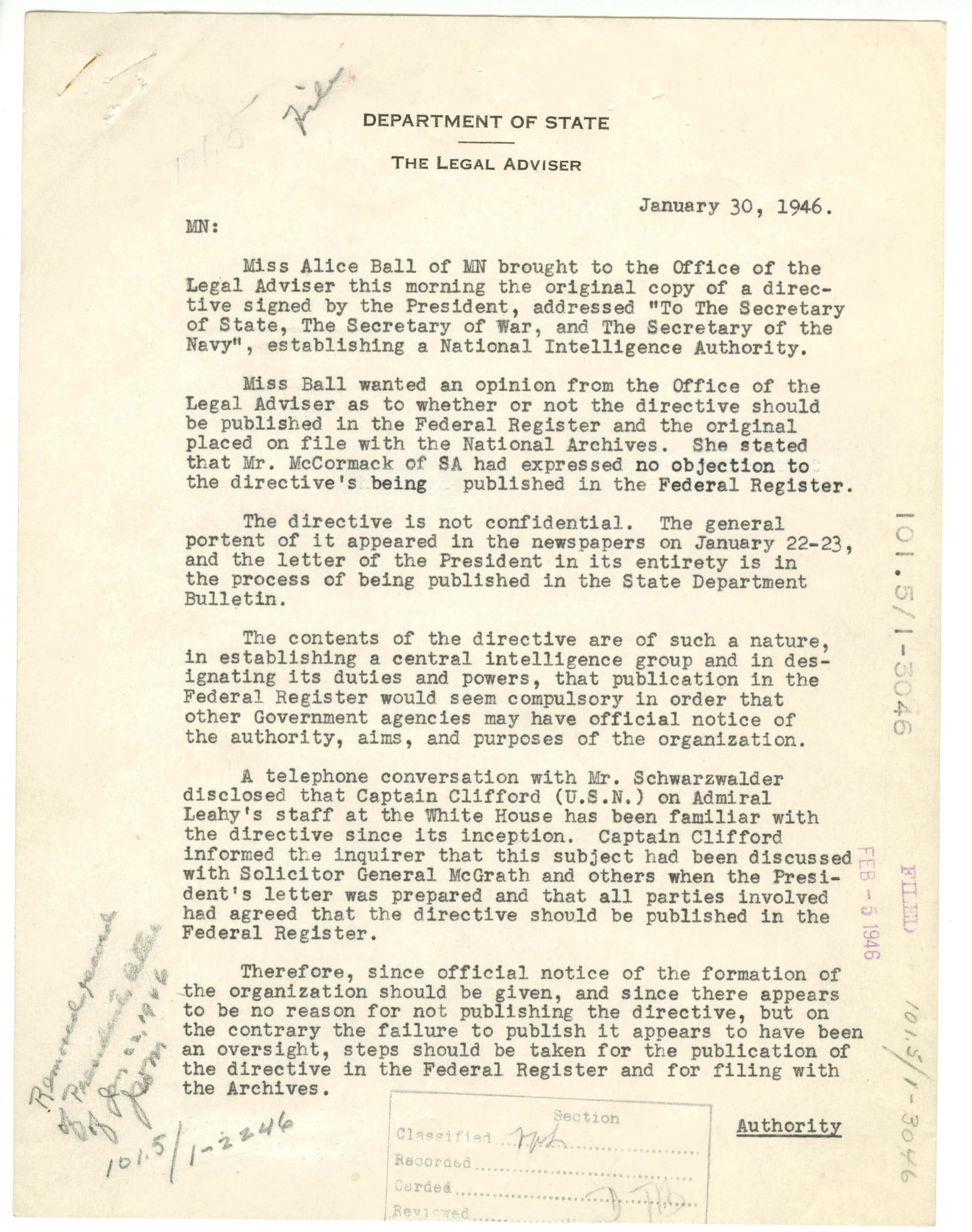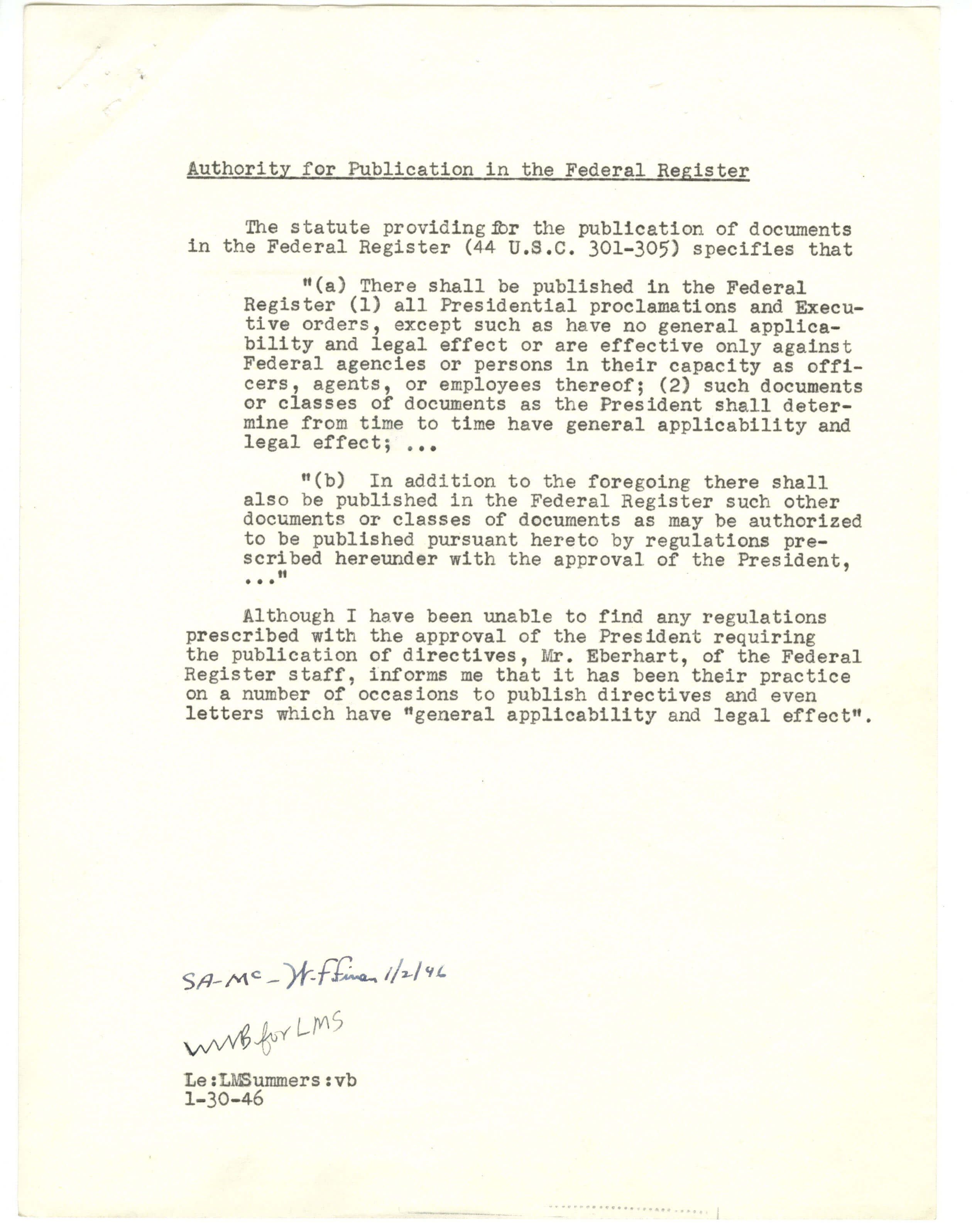 Once it was decided to publish the presidential directive, the Department of State prepared the appropriate documentation, dated February 1, 1946, to be provided to the Federal Register. The directive was then published in the Federal Register of February 5, 1946 (11 Fed. Reg. 1337, 1339).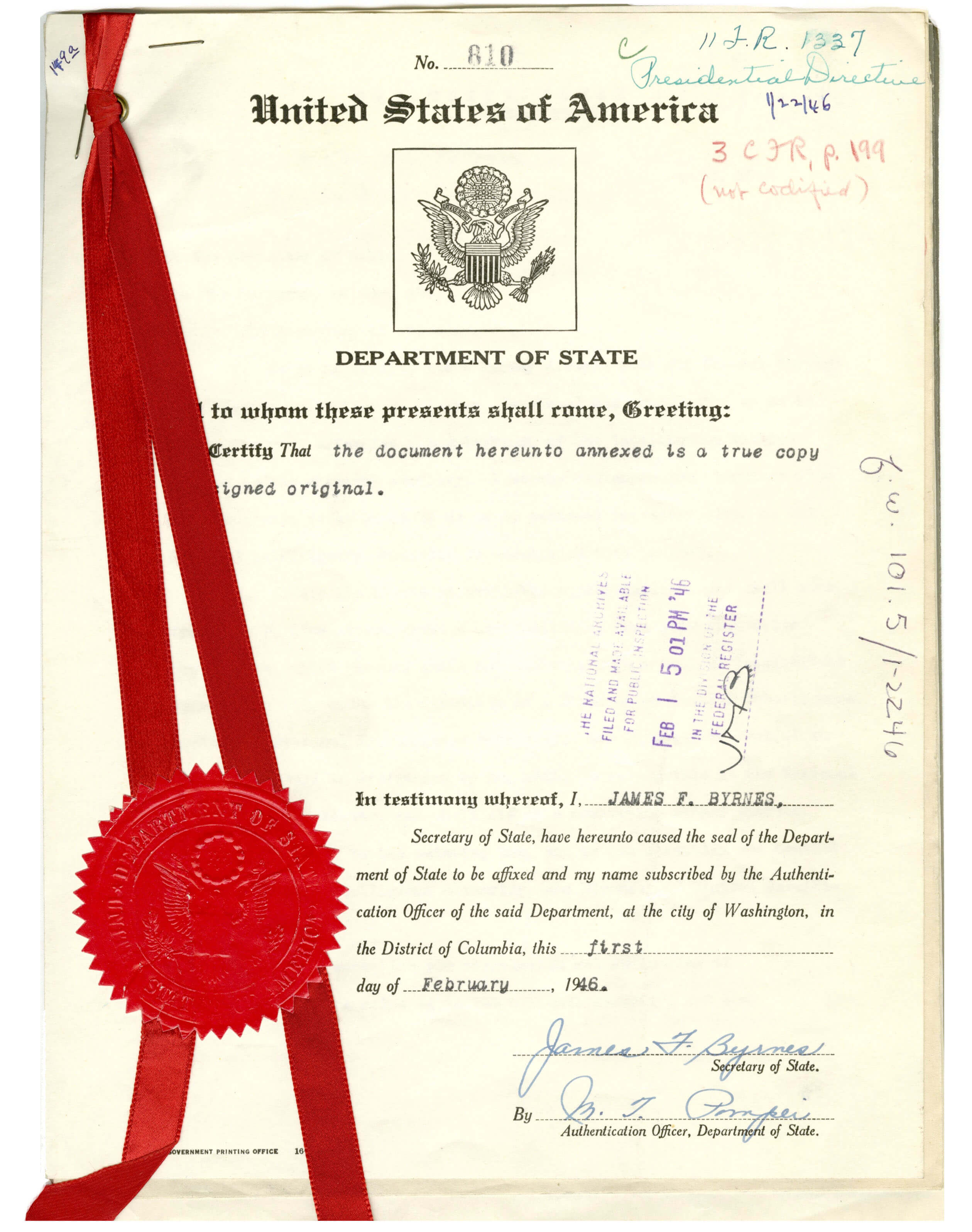 ---
This post was originally published on September 25, 2014. To learn more about President Truman's directive, its background and implementation, visit The National Archives Text Message Blog.