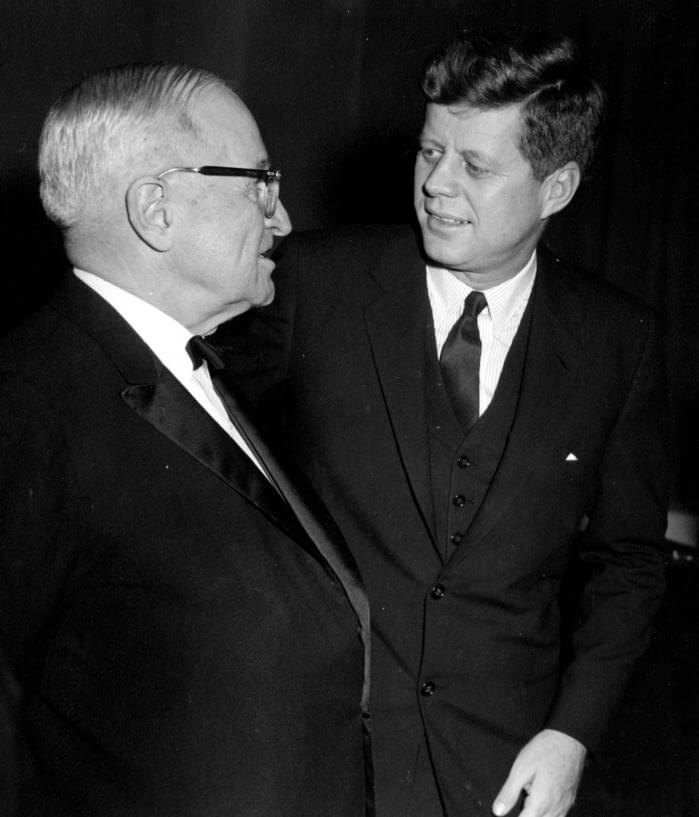 From the Desk of Harry S. Truman: Presidential Debate Advice
Fifty-six years ago today, Democratic Presidential nominee John F. Kennedy debated then-Vice President and Republican nominee Richard M. Nixon in the first-ever televised debate. More than 65 million people viewed the debate. Harry and Bess Truman were two of those viewers. Two days later, President Truman sent a telegram to Senator Kennedy with a single piece of advice for future debates. What did the former president write to the future president?
Keep him on the defensive.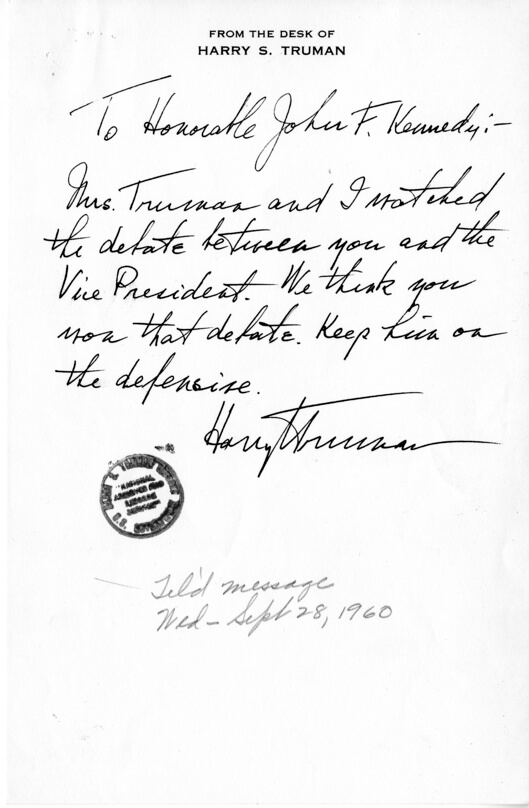 For more on Harry Truman's engagement with national political campaigns after his presidency, see the Harry S. Truman Library and Museum's online collection, "The President As Campaigner, 1952-1972." The collection includes 132 documents totaling 538 pages covering the years 1952 through 1972. Supporting materials include photographs, oral history transcripts, public papers, audio recordings and museum objects.