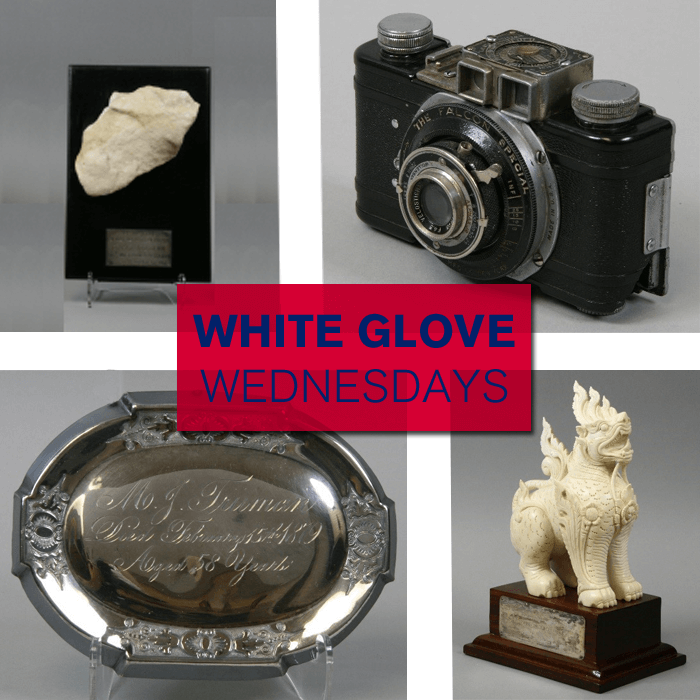 Get Up Close and Personal with Special Artifacts
Get up close and personal with some of the most unique artifacts at the Harry S. Truman Library and Museum every Wednesday this summer during White Glove Wednesdays, when an archivist, curator or technician selects a special item not generally on display in the museum. Wednesdays at 11 a.m., museum visitors have the chance to view the items up close, hear more from the experts and ask any questions they may have about the artifacts.
White Glove Wednesdays are free with museum admission, and admission is always free for Truman Library Institute Members. Join today for access to this and other exclusive events.
Make plans to visit the Truman Library for one of these special events this month: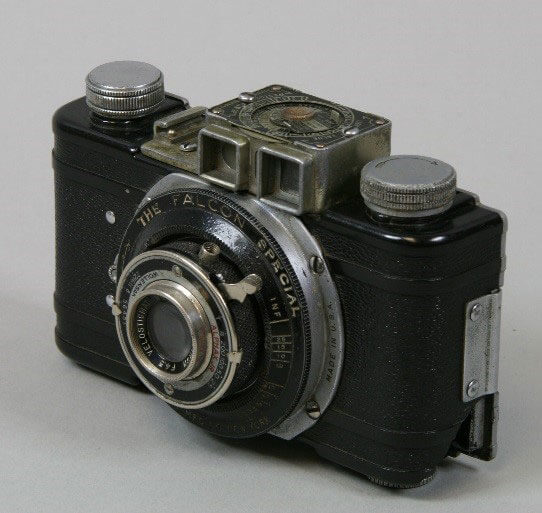 July 5 – Richard Beckman's Camera
Richard Beckman was the agent assigned to protect President Truman while at the Potsdam Conference. Photos Beckman took with this camera will also be displayed.
---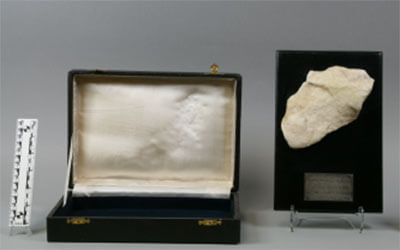 July 12 – Marble from the Parthenon
This desk ornament was created from a marble fragment from the Parthenon on the Acropolis in Athens, Greece. This was presented as a gift to President Truman in the Oval Office by the Boy Scouts of Greece.
---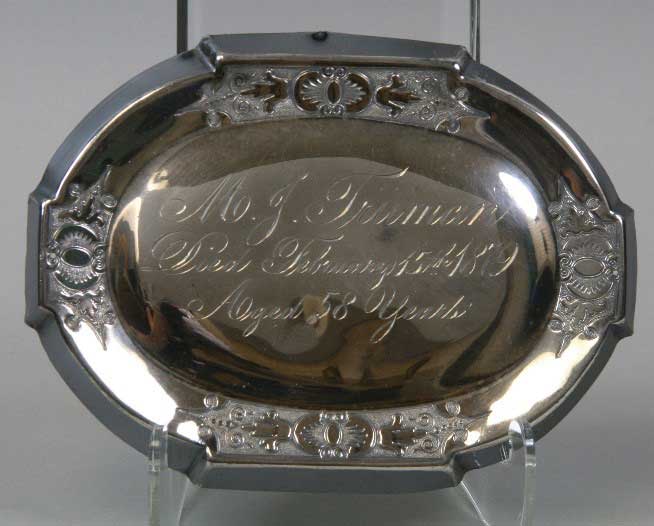 July 19 – Mary Jane Holmes Truman's Casket Name Plate
When Truman farm land was sold in the 1950s to create the Truman Corners shopping center, bodies were disinterred from the Truman family burial ground. This name plate was all that remained from the casket of Mary Jane Holmes Truman, Harry Truman's grandmother.
---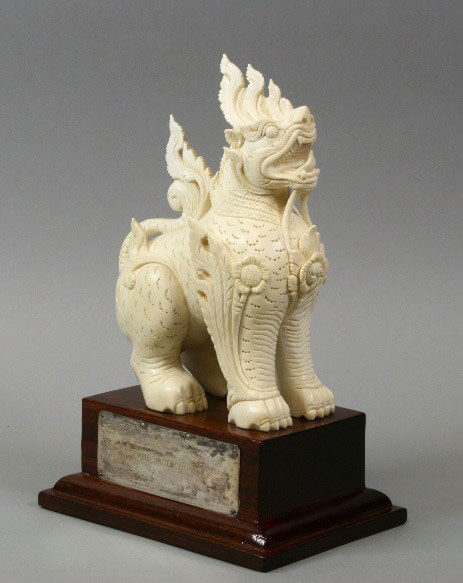 July 26 – Ivory Lion Carving from Burma's Maung Nu
This ivory lion carving was a gift from Burma's Maung Nu, one of many state gifts that President Truman received while president that are stored in the Truman Library's collection.
---
Join our email list to receive event updates and the latest Truman news right in your inbox: