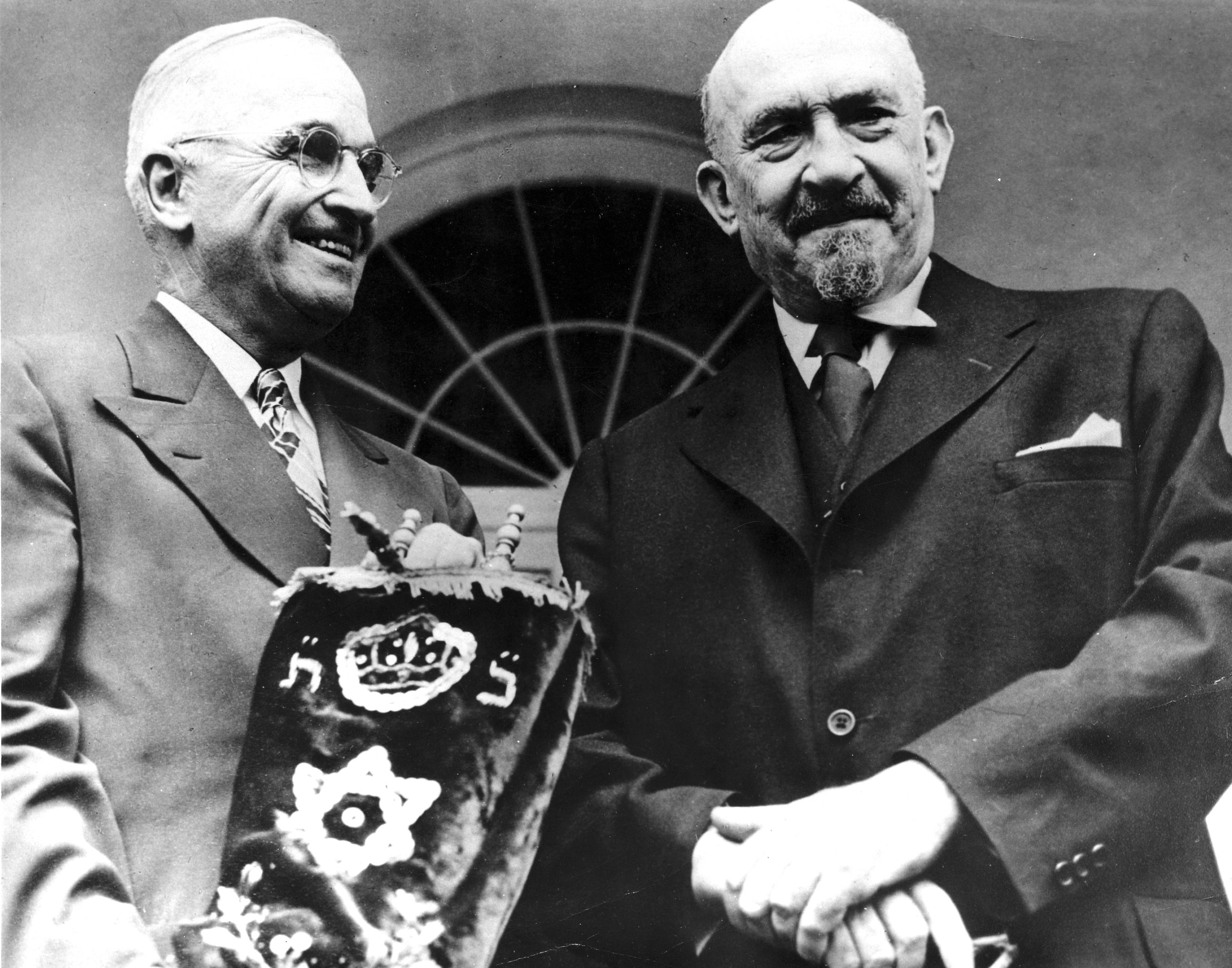 Seventy-two years ago today, on May 14, 1948, President Harry S. Truman made one of the most momentous decisions of his presidency: recognizing the new state of Israel just minutes after its founding. Weeks later, Israel's grateful president, Chaim Weizmann, presented a gift of appreciation to Truman during a visit to the White House.
The Harry S. Truman Presidential Library and Museum's collection includes many of the gifts that were presented to Truman during his eight years in office. Several of them, like the Truman Torah as Weizmann's gift came to be known, will be on display in the new permanent Truman exhibition opening this fall. While the museum is closed for renovation, the Torah was temporarily loaned to the National Museum of American Jewish History where it was reunited earlier this year with its original owner, Rabbi Ezra Michael Finkelstein.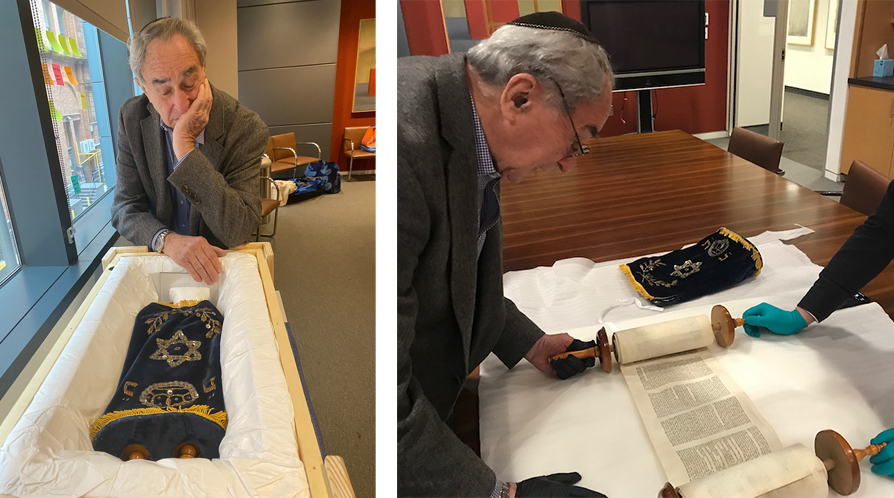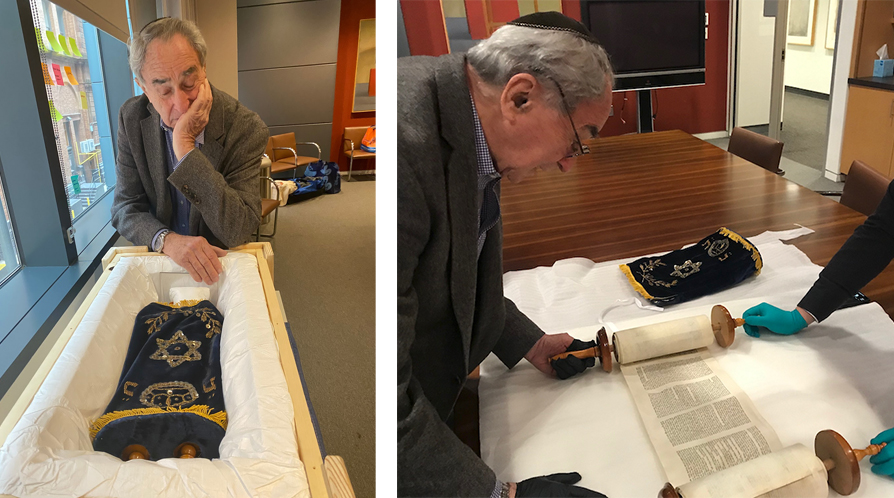 The holy scroll was commissioned by Finkelstein's father, Rabbi Louis Finkelstein, for his bar mitzvah. When Weizmann needed a gift for the 33rd president, Finkelstein offered his son's Torah. In January, the now 92-year-old rabbi was reunited with the Torah in a ceremony marking the 80th anniversary of his bar mitzvah. In the following video, Finkelstein reflects on the first four months of Truman's presidency, his WWII service, and what it means to him to have had his Torah gifted to President Truman.
This is just one of the historically momentous yet also deeply personal stories told through artifacts, documents, and photographs in the Truman Library collection. Visitors to the Truman Library will be able to see the Truman Torah and much more when the museum renovation is completed later this year. In the meantime, we hope you will participate in our online programs, follow the Institute on Facebook, Twitter and Instagram, and see the first four months of Truman's presidency unfold in quotes from the President's personal, official, and top secret correspondence on Twitter.
---
Join our email list to receive Truman updates right in your inbox: