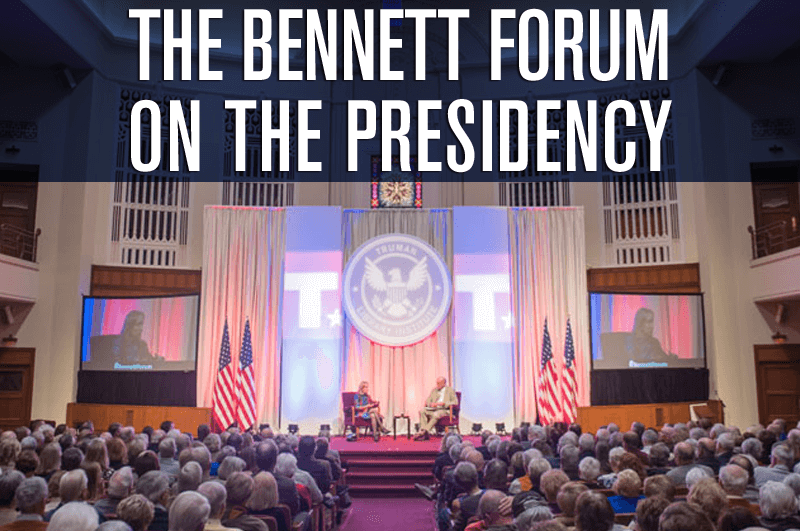 Are we living in unprecedented times, or has America weathered similar situations in the past? David Von Drehle of The Washington Post kicked off the Howard and Virginia Bennett Forum on the Presidency this weekend by posing that question to presidential historian Doris Kearns Goodwin.
Nearly 1,200 attendees were enthralled by the insightful conversation on American democracy and presidency, both past and current. The panelists discussed what makes a president great, what qualities to look for in a leader and the importance of studying history to help better interpret the events of our times.
"What does it mean to learn from history?" Goodwin asked. "It means you're learning from the people who lived before you."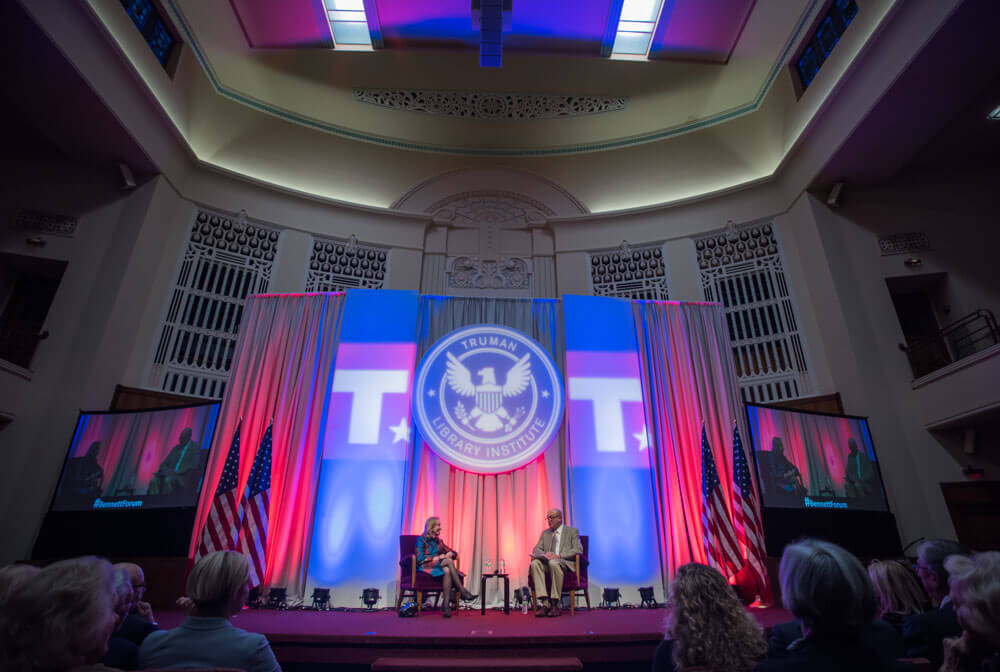 For example, the panelists explored what we can learn from past presidents in selecting future leaders. Von Drehle reflected on whether the qualities that we punish political candidates for—learning from mistakes, the ability to self-correct and more—are some of the attributes that make great leaders.
Much of the conversation centered on our current times and how President Trump could learn from the great leaders who lived in the White House before him. Goodwin advised Trump to focus on self-reflection and humility—two qualities she mentioned Harry S. Truman excelled at. But what does humility look like in a president?
Truman had what Goodwin called "deep confidence," meaning such strong self-belief that he knew where he had shortcomings. She said that Lyndon B. Johnson envied Truman's ability to make a decision and not worry about it the next day because of his deep confidence in his decision-making. She described Abraham Lincoln's humility, too, noting that his great self-confidence was born in him early on. Since Trump entered the office of the presidency with no former political experience, Goodwin advised him to focus on these important qualities that would help him learn on the job, personal qualities that helped define Truman's leadership style.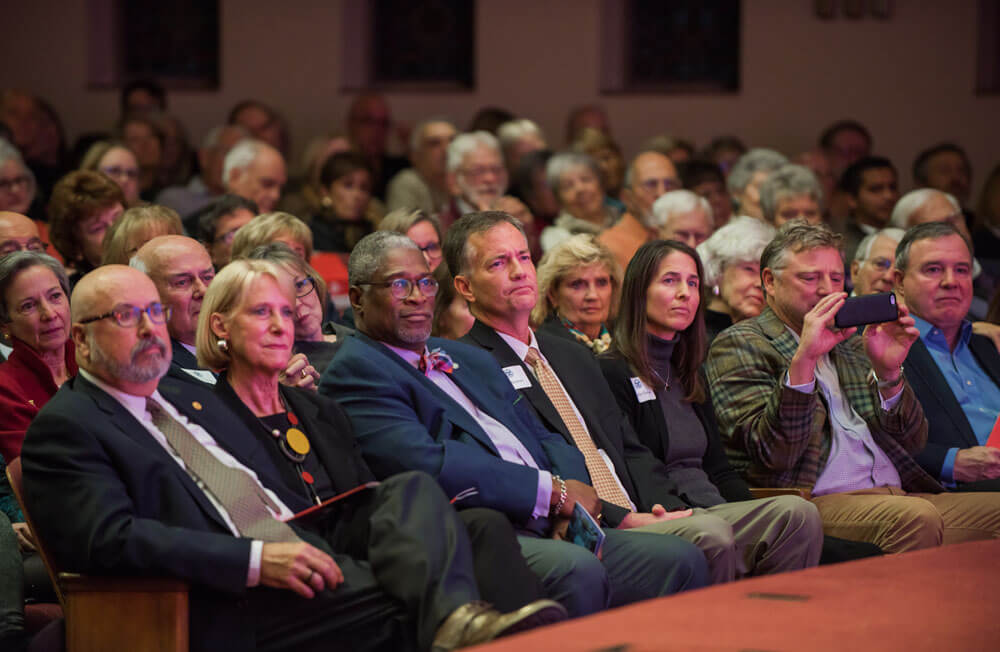 The panelists also discussed presidents with tempers and how Trump could learn from those before him. Goodwin described how Lincoln would often write what he called a "hot letter," expressing his anger at a situation then never sending it.
Humorously, she said that if Lincoln were alive today, he would advise Trump to have two Twitter accounts and to use one for when he is in good spirits and another for when he wants to write a message that does not get sent.
"Lincoln would tell Trump that empathy, integrity and character are what matters most," Goodwin said. "I would give anything if my guys could come back and talk to Trump," she later said, wishing that the presidents that she has written on were alive today to provide advice and guidance for our country.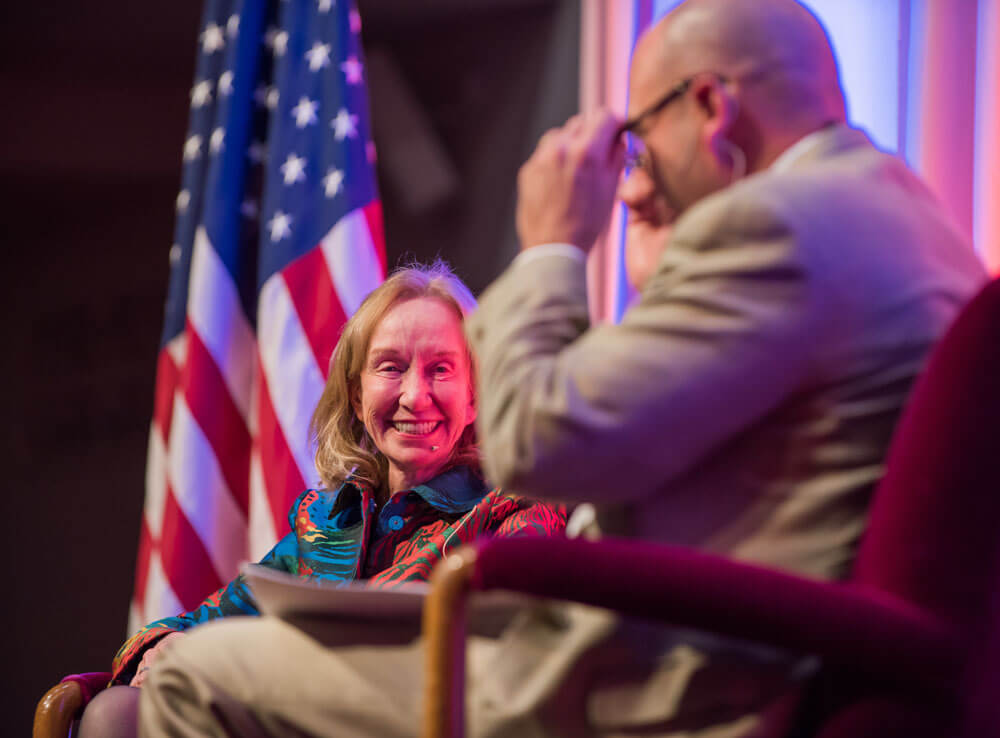 Goodwin explained how the great leaders of our nation's past shared similar experiences in overcoming great challenges or other adversities in their lives. For example, Lincoln lived through the death of his son, and Franklin D. Roosevelt overcame polio, and each occasion offered the president an opportunity to connect to others who have faced difficulties.
"If you've been through something like these presidents, you want to make your life meaningful," Goodwin said.
Even though the conversation centered on the presidency, Goodwin stressed that societal change comes largely from engaging in politics in the grassroots and local levels, in state legislatures and city councils.
Von Drehle added to this, challenging citizens to put themselves into situations where they disagree with others. Instead of living, working and socializing with people who believe the same as they do, citizens should seek out opportunities to learn from people who are different from them.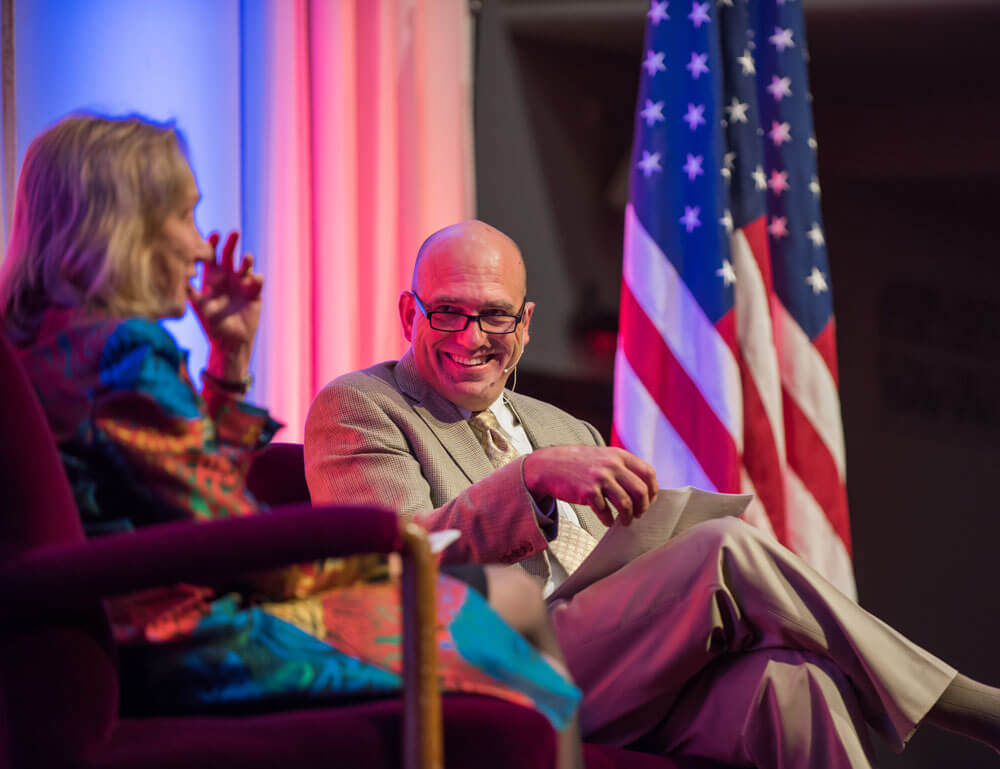 Goodwin reflected on whether this may benefit our nation's leaders too, describing how members of congress must return to their local districts more frequently now to fundraise for future campaigns, losing the opportunity to spend more time in Washington and getting to know their fellow senators and representatives.
"Maybe the answer is for politicians to drink together and play poker together again," she said. Harry Truman would welcome and endorse this advice!
Despite the conversation's focus on the current political turmoil, the program ended with a note of positivity as well as a challenge for each citizen to get involved so that they can effect change in their local communities — another recommendation that Truman would wholeheartedly support.
"We're working through a period of enormous change, but I still take the United States against the field," Von Drehle said.
Sign up for our email updates to be the first informed about upcoming events like the Bennett Forum.