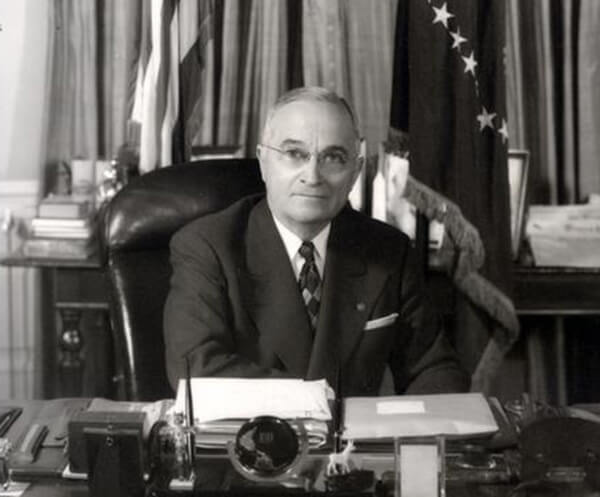 On June 25, 1948, Harry S. Truman signed the Displaced Persons Act of 1948. In its most basic sense, the act would assist in the resettlement of thousands of European refugees (largely through granting American visas) who had been displaced from their home countries due to World War II.
While the act simultaneously offered aid to refugees, it placed strict limits on the number of people who could enter the U.S. by deeming any person ineligible for an American visa who had entered a refugee camp after December 22, 1945. This seemingly arbitrary stipulation actually served to prohibit the entrance of Jewish refugees who survived the Holocaust, but when faced with pogroms in postwar Poland, fled to nearby Germany after December 22.
Truman recognized the inherent biases and anti-Semitic policies bound up in Congress' supposedly generous act. In his address to the American people regarding the act, Truman denounced its blatant discrimination and xenophobic undertones:
"It is with very great reluctance that I have signed S. 2242, the Displaced Persons Act of 1948…"
"…The bad points of the bill are numerous. Together they form a pattern of discrimination and intolerance wholly inconsistent with the American sense of justice…"
"…The bill discriminates in callous fashion against displaced persons of the Jewish faith…"
"…The bill also excludes many displaced persons of the Catholic faith who deserve admission…"
Read the full speech here.
In the two years after Truman reluctantly signed the Displaced Persons Act, he reminded and challenged the 80th Congress to amend the act so that it might reflect true American decency, goodwill and freedom.
Congress stood firm, refusing to acknowledge the inherent problems with the act. Then, in 1950, Truman succeeded in persuading Congress to enact an amended version of the legislation. The amended act permitted the entrance of another 200,000 refugees over the course of the following two years, just as the original version had, but it removed the cutoff date which previously blocked the entrance of thousands of Jewish refugees.
"It is with very great pleasure that I have today signed H.R. 4567, which amends the Displaced Persons Act of 1948. The improvements embodied in H.R. 4567 now bring the American principles of fair play and generosity to our displaced persons program."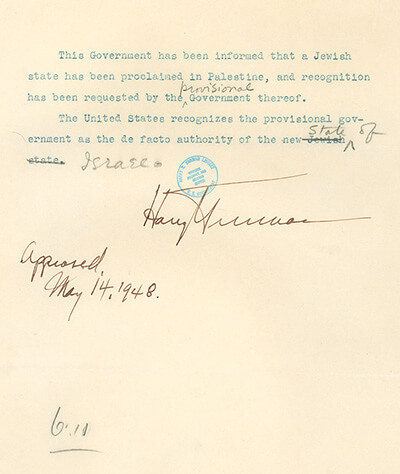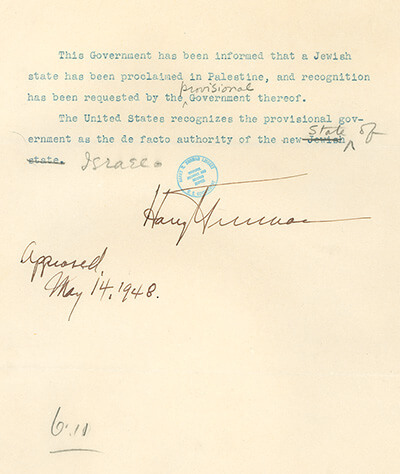 ---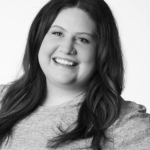 Natalie Walker is Museum / Archives Technician at the Truman Library Institute. She holds a Master's in Public History from Colorado State University.
---
Join our email list to receive Truman updates right in your inbox: