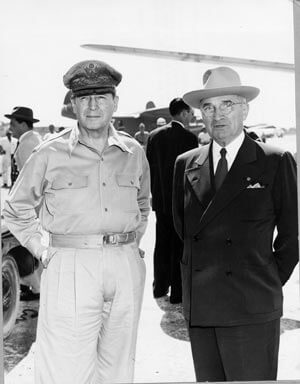 On April 11, 1951, President Truman relieved the man he once referred to as "Mr. Prima Donna, Brass Hat, Five Star MacArthur" of his commands.
"With deep regret I have concluded that General of the Army Douglas MacArthur is unable to give his wholehearted support to the policies of the United States Government and of the United Nations in matters pertaining to his official duties … I have, therefore, relieved General MacArthur of his commands."
So, why did President Truman dismiss General MacArthur? We've selected 6 documents archived in the Truman Library's collection that give an insider's glimpse of Truman's decision.
Eight days after being relieved of command, General MacArthur delivered an eight-page address to a Joint Session of Congress.
"I still remember the refrain of one of the most popular barracks ballads of that day which proclaimed most proudly that old soldiers never die; they just fade away."
 13 years later, Douglas MacArthur passed away at the age of 84.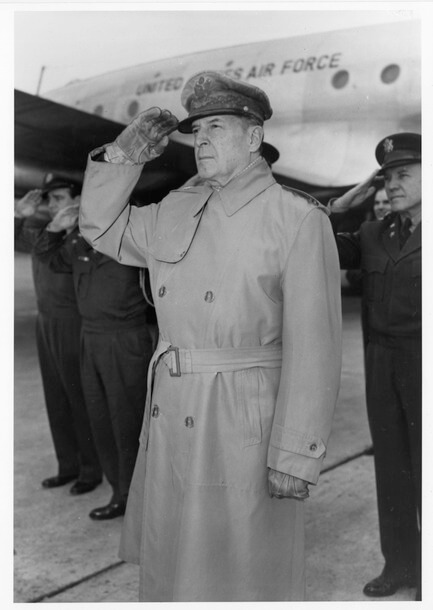 ---
VIEW UPCOMING EVENTS.
GET FREE ADMISSION AT AMERICA'S PRESIDENTIAL LIBRARIES.
SEE WHAT'S ON EXHIBIT AT THE HARRY S. TRUMAN LIBRARY AND MUSEUM.