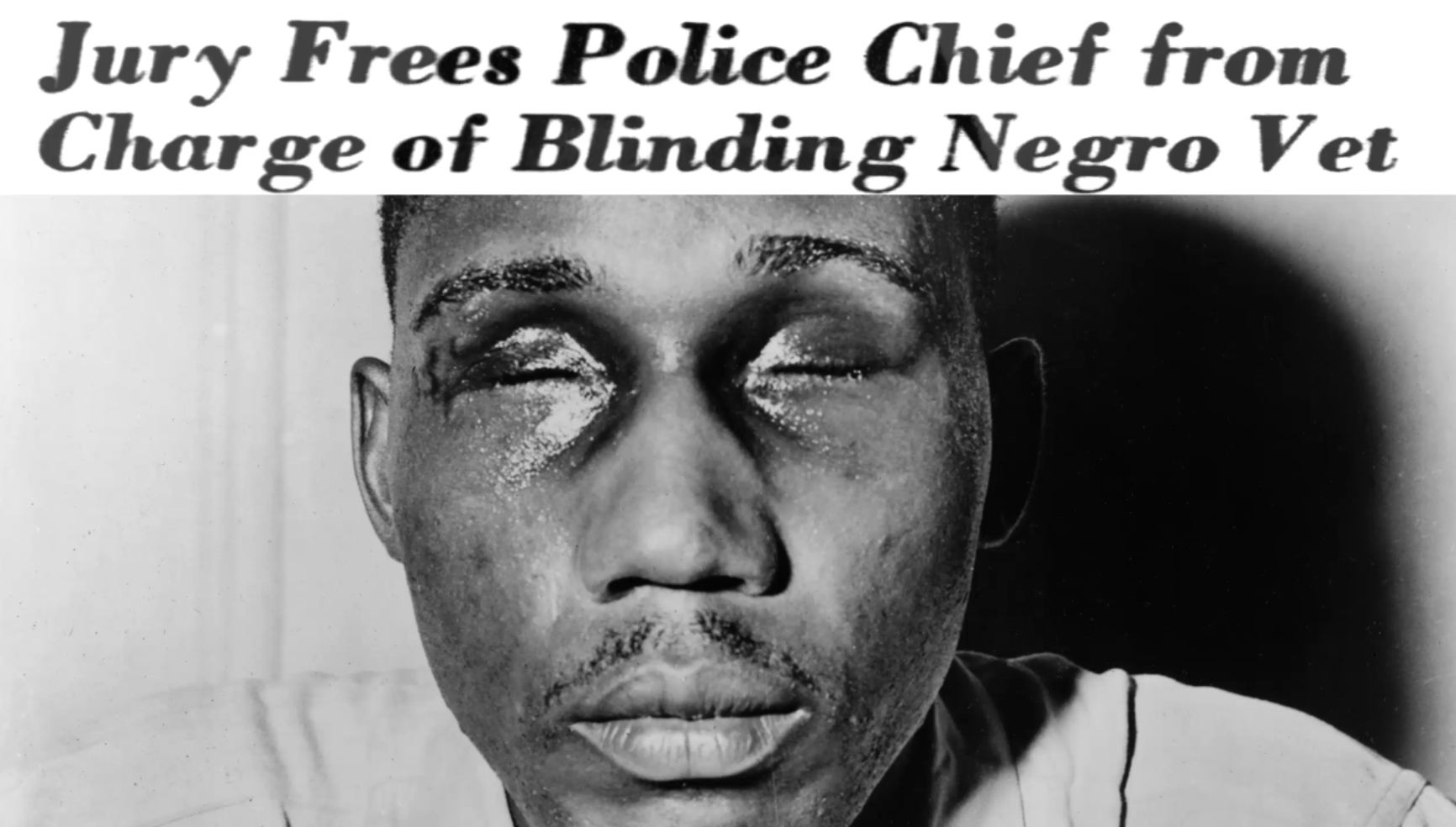 Isaac Woodard and the Awakening of President Truman
"YOU CAN'T CURE A MORAL PROBLEM BY IGNORING IT."  – President Harry S. Truman
Today marks the 212th birthday of Abraham Lincoln, remembered for his leadership through the Civil War and our nation's greatest moral and political crises.
But February 12 marks another important day in American history. This is a difficult and mostly forgotten story, but one we feel certain President Truman would ask us to remember. It changed the course of American history. It changed him.
75 years ago today, Sergeant Isaac Woodard – a returning, decorated African American WWII veteran – was removed from a Greyhound bus in Batesburg, South Carolina, after he challenged the bus driver's disrespectful treatment of him. Woodard, still in uniform, was arrested by the local police chief, Lynwood Shull, and brutally beaten and blinded while in custody.
You can hear it straight from Harry…
Sgt. Woodard survived the brutal attack, only to be fined $50 the next morning. Then, nearly nine months later, in a federal court of law, Shull was found not guilty on all charges.
President Truman was outraged, writing later:
"When a Mayor and a City Marshal can take a negro Sergeant off a bus in South Carolina, beat him up and put out one of his eyes, and nothing is done about it, something is radically wrong with the system. I can't approve of such goings on and am going to try to remedy it, and if that ends up in my failure to be reelected, that failure will be in a good cause."
The blinding of Isaac Woodard was a turning point in Truman's life and presidency…and it ultimately led to one of the most important and politically courageous acts of his presidency, Executive Order 9981 and the desegregation of the U.S. military. It marked the most significant advances for civil rights since Lincoln, about whom Truman had this to say:
"Lincoln had to make decisions and take chances and he studied each situation and made decisions that were best for the people of the United States and for the rest of the word, and that's the reason he turned out to be a great president."
And isn't that what we love and admire about Harry Truman? He met the challenges of his day and responded. He wasn't perfect – none of us are – but he always strove for a more perfect union. For all Americans.
Learn more about President Truman's commitment to civil rights here.
Want to learn more about This Day in History?
Watch the National Archives book event featuring Richard Gergel, author of Unexampled Courage: The Blinding of Sgt. Isaac Woodard and the Awakening of Harry S. Truman and Judge J. Waties Waring. His searing account was both an NPR staff pick and a Harry S. Truman Book Award honoree.
---
Join our email list to receive Truman updates right in your inbox: