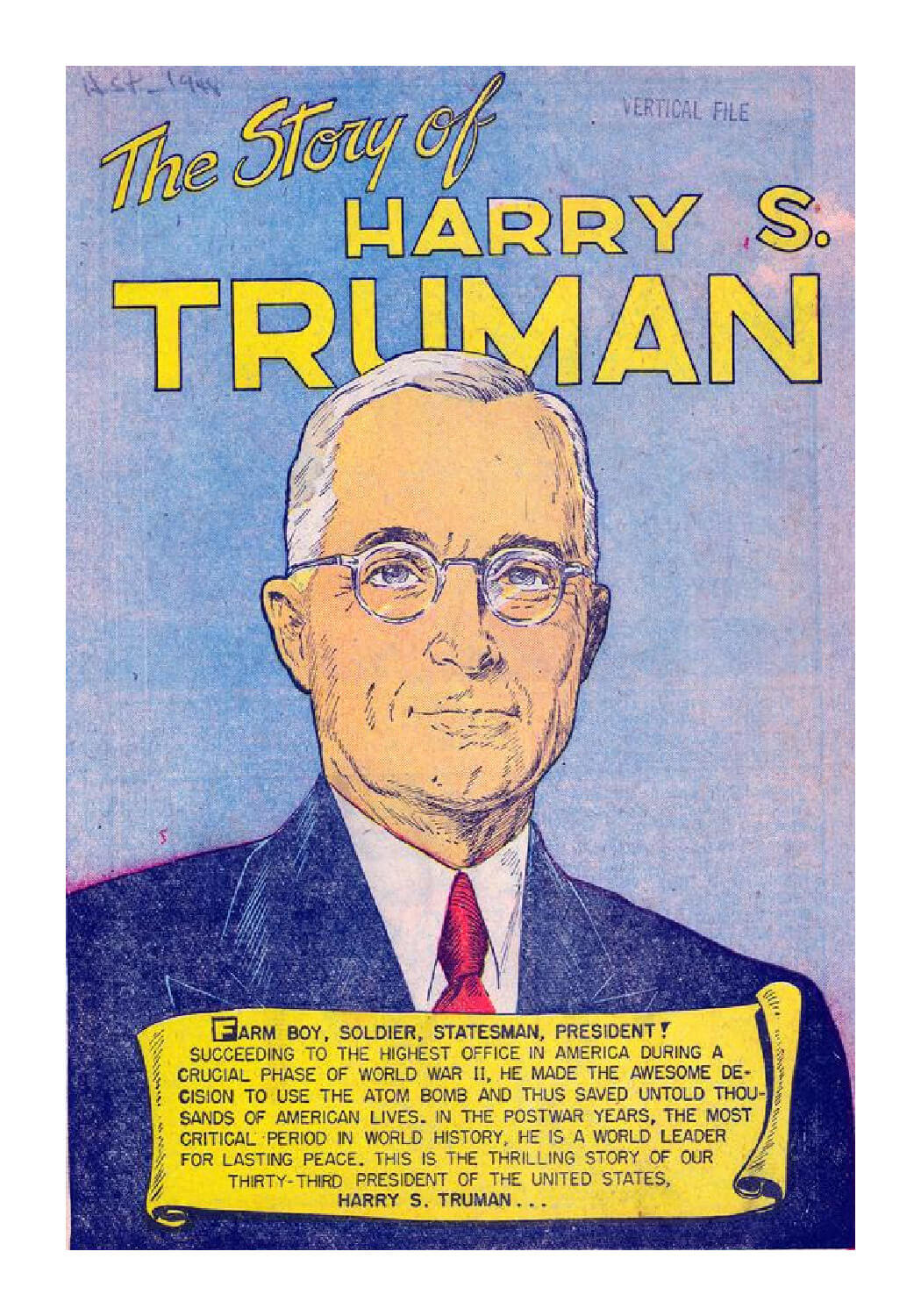 In 1948, nearly everyone – The New York Times, LIFE Magazine and even Bess Truman – believed Harry Truman would lose the 1948 presidential election. But 68 years ago, the Democratic National Committee understood the power of branding through personal storytelling. We found the proof in the digital archives of the Harry S. Truman Library and Museum and this 1948 graphic biography of Truman's life, published by the DNC: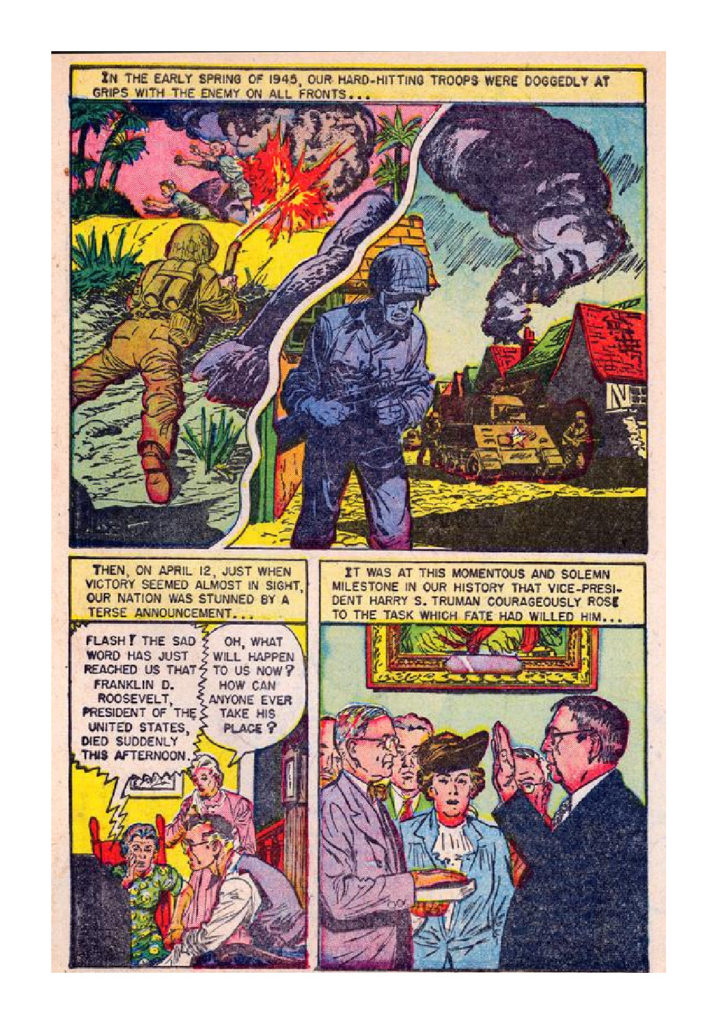 "Oh, what will happen to us now? How can anyone ever take his place?"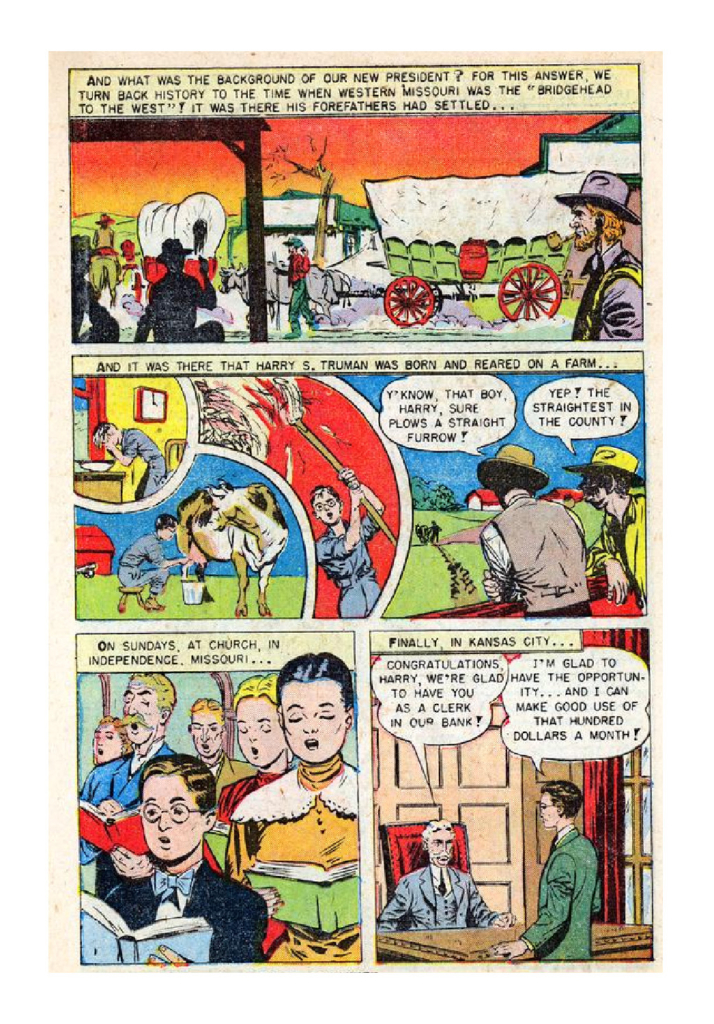 "Y'know, that boy, Harry, sure plows a straight furrow."
"Yep! Straightest in the county!"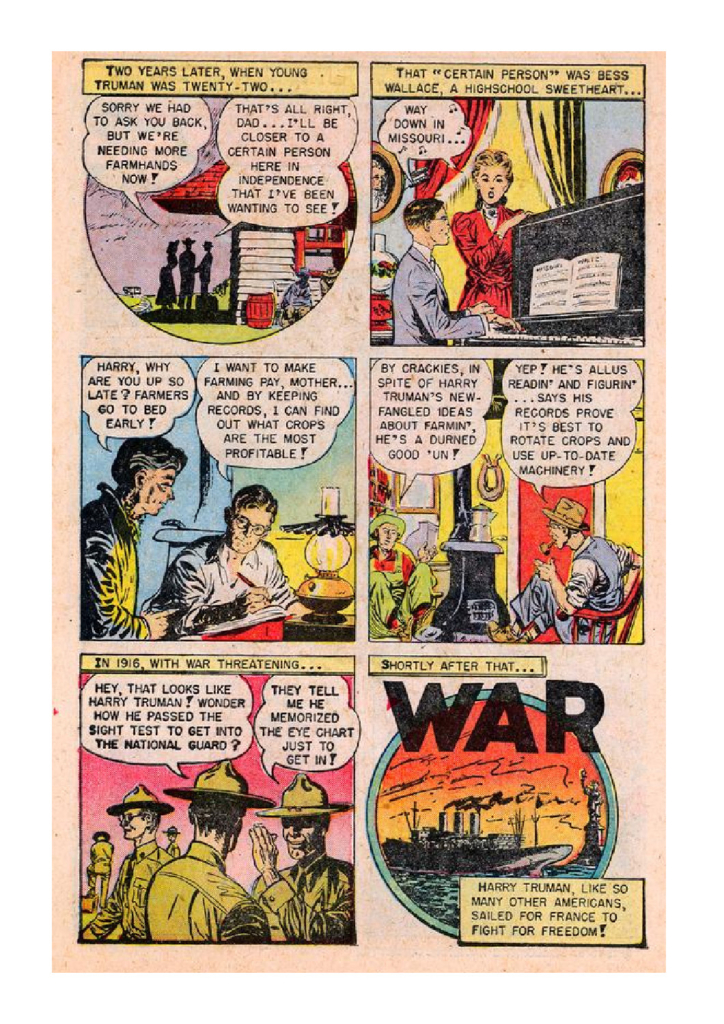 "Hey, that looks like Harry Truman! Wonder how he passed the sight test to get into the National Guard?"
"They tell me he memorized the eye chart just to get in!"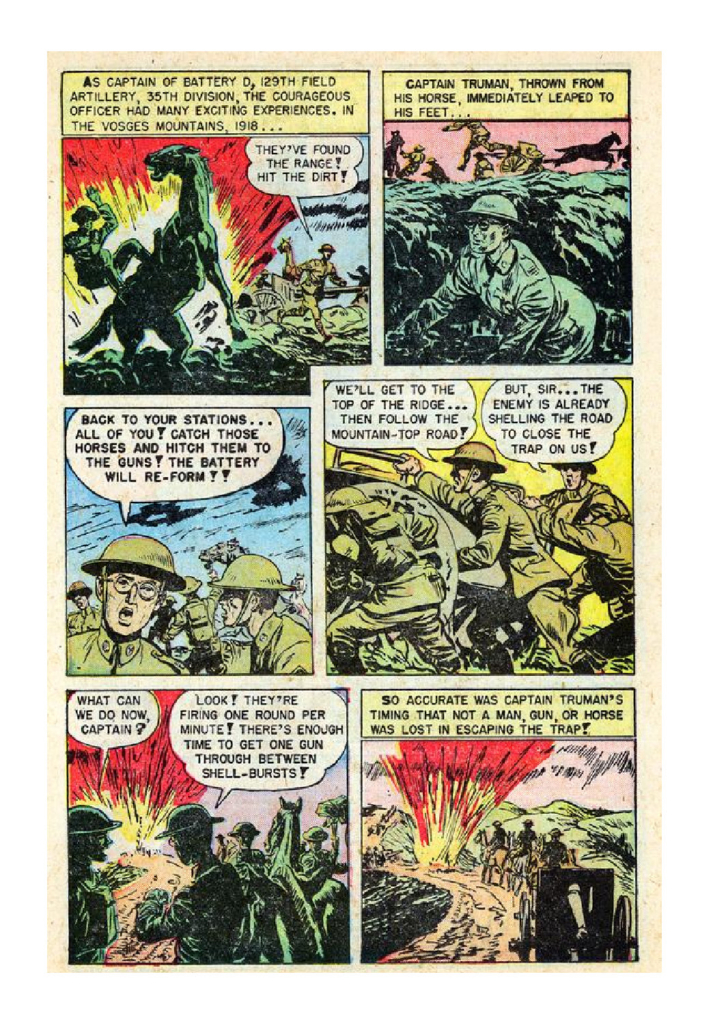 "Look! They're firing one round per minute! There's enough time to get one gun through between shell-bursts!"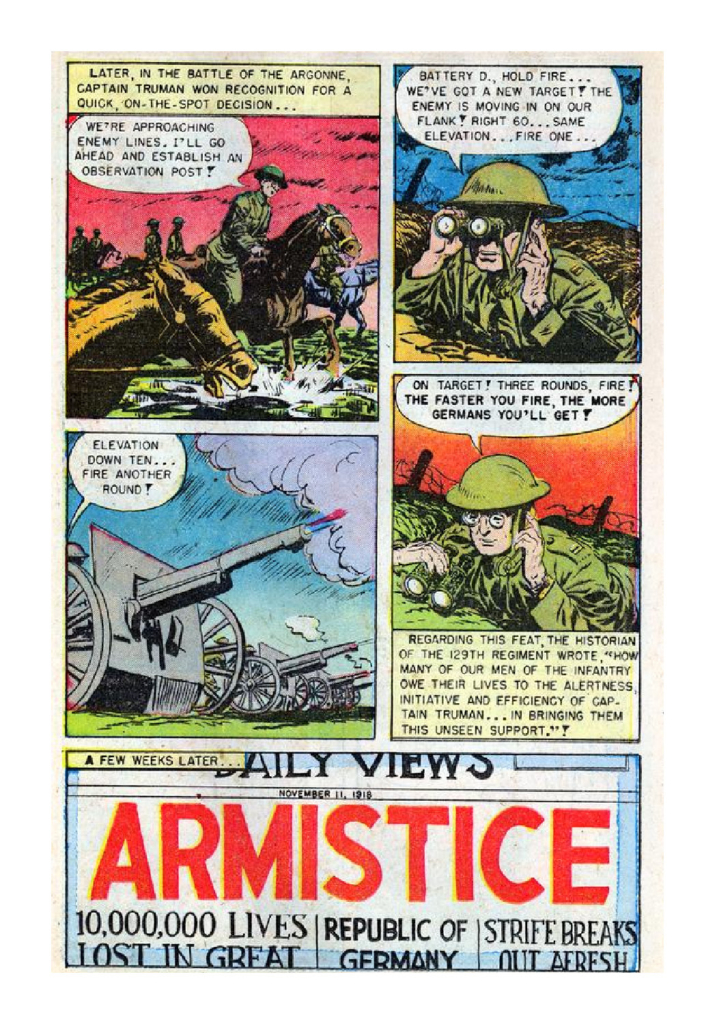 "Battery D, hold fire…we've got a new target! The enemy is moving in our flank! Right 60…same elevation…fire one!"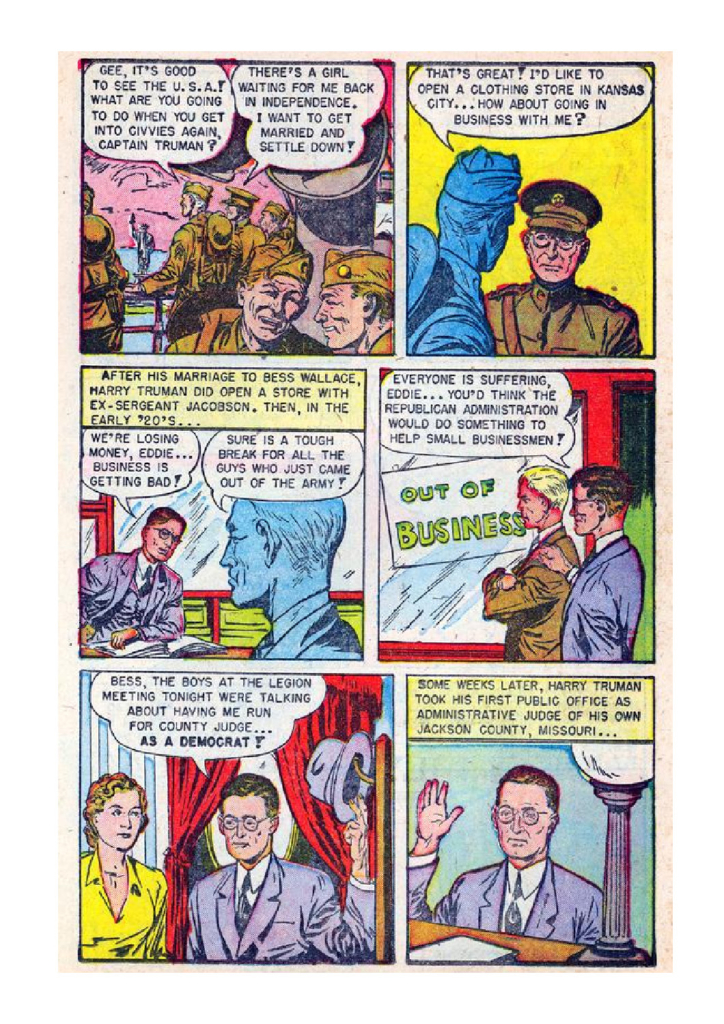 "Bess, the boys at the legion meeting tonight were talking about having me run for county judge…as a Democrat!"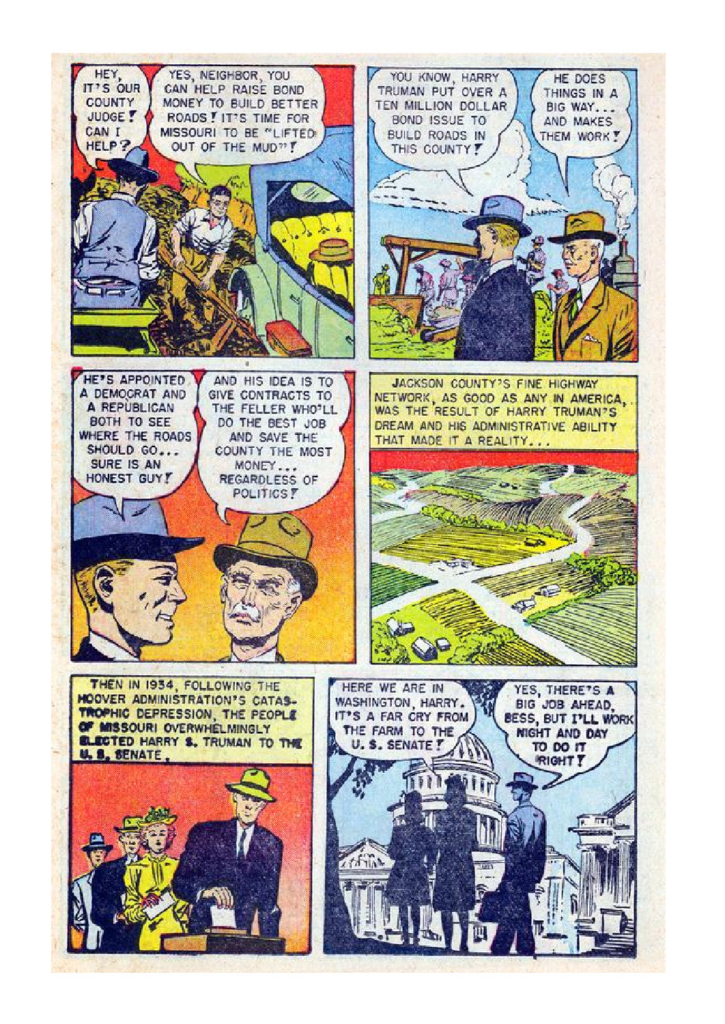 "Harry Truman does things in a big way…and makes them work!"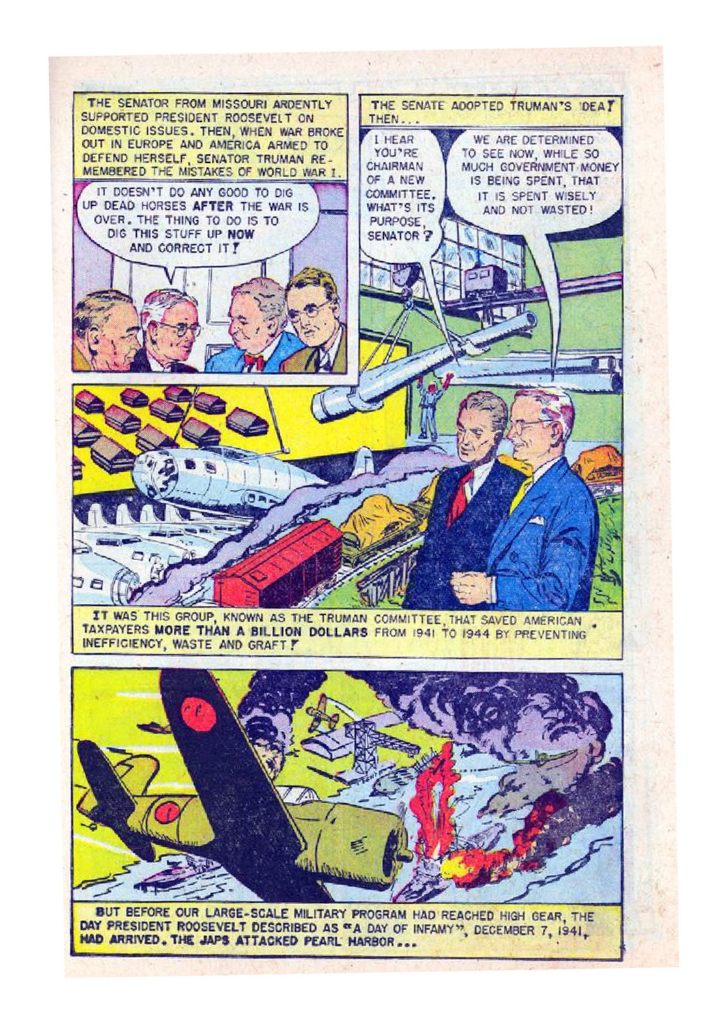 "It doesn't do any good to dig up dead horses AFTER the war is over. The thing to do is to dig this stuff up NOW and correct it!"
"I want to volunteer my services, General…as a soldier in the U.S. Army!"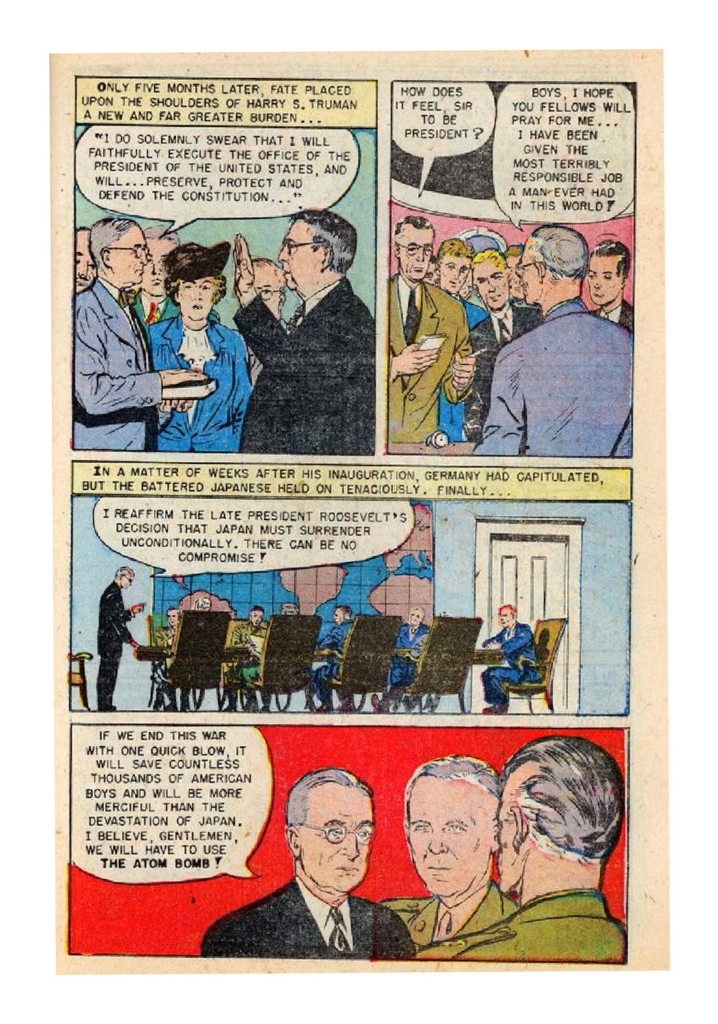 "Boys, I hope you fellas will pray for me…I have been given the most terribly responsible job a man ever had in this world!"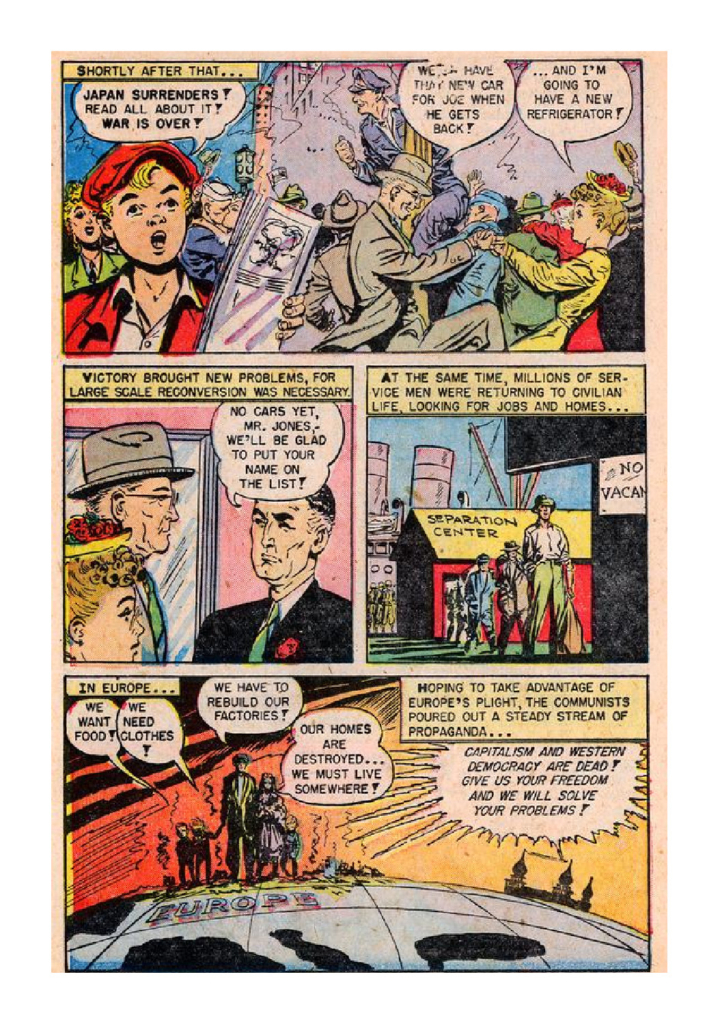 "Japan surrenders! Read all about it! War is over!"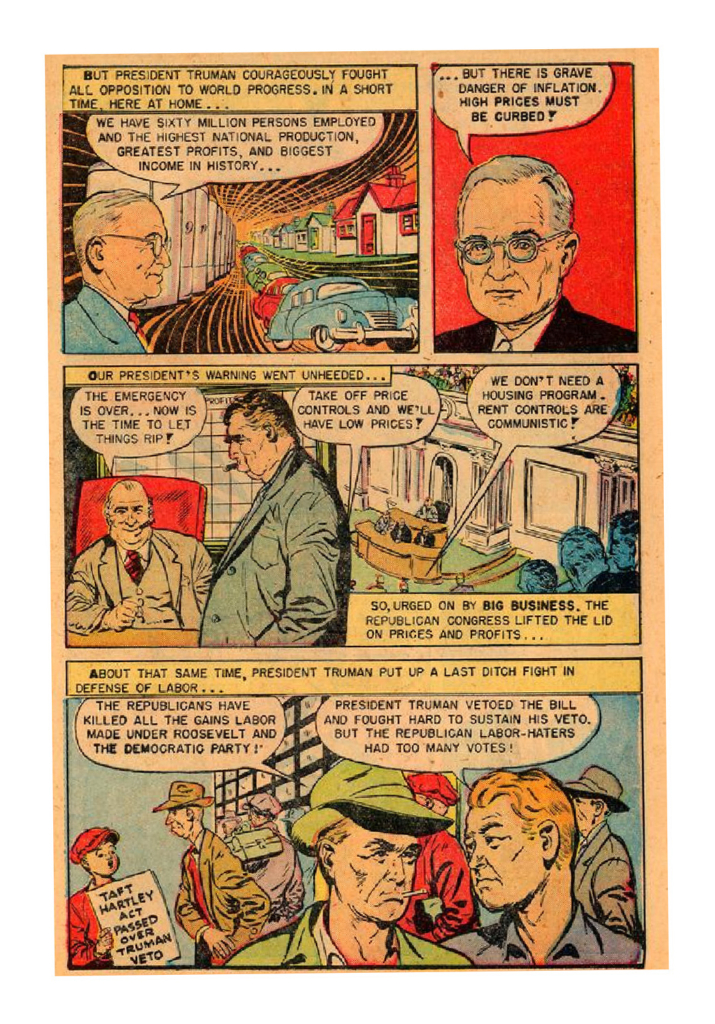 "The emergency is over…now is the time to let things rip!"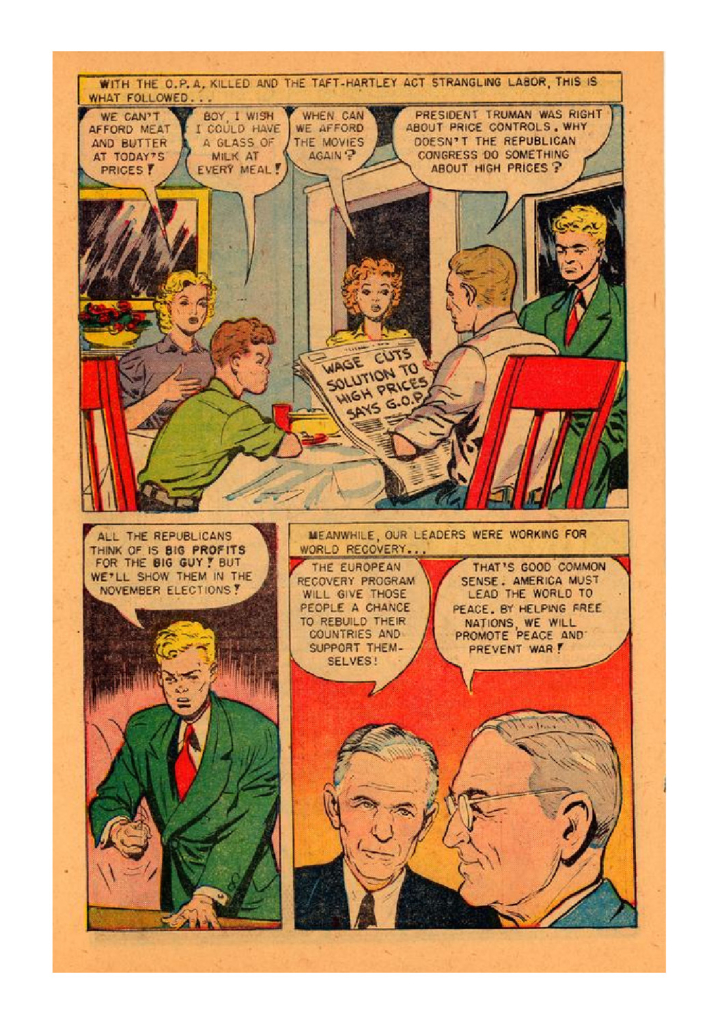 "America must lead the world to peace. By helping free nations, we will promote peace and prevent war."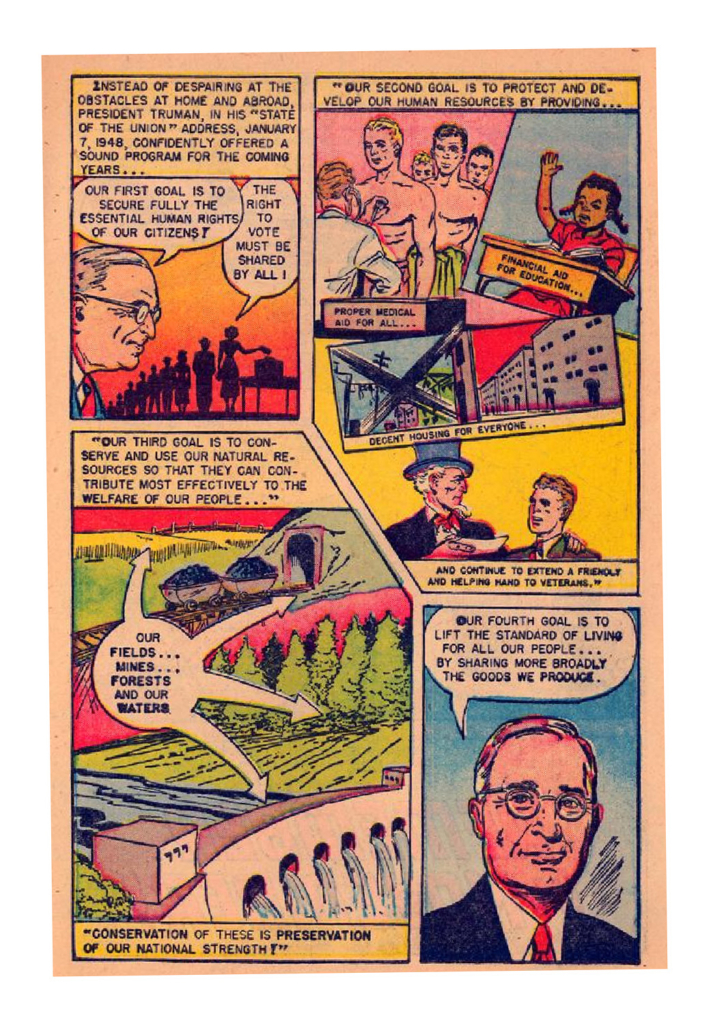 "President Truman is right! With American help, we can have a prosperous world again!"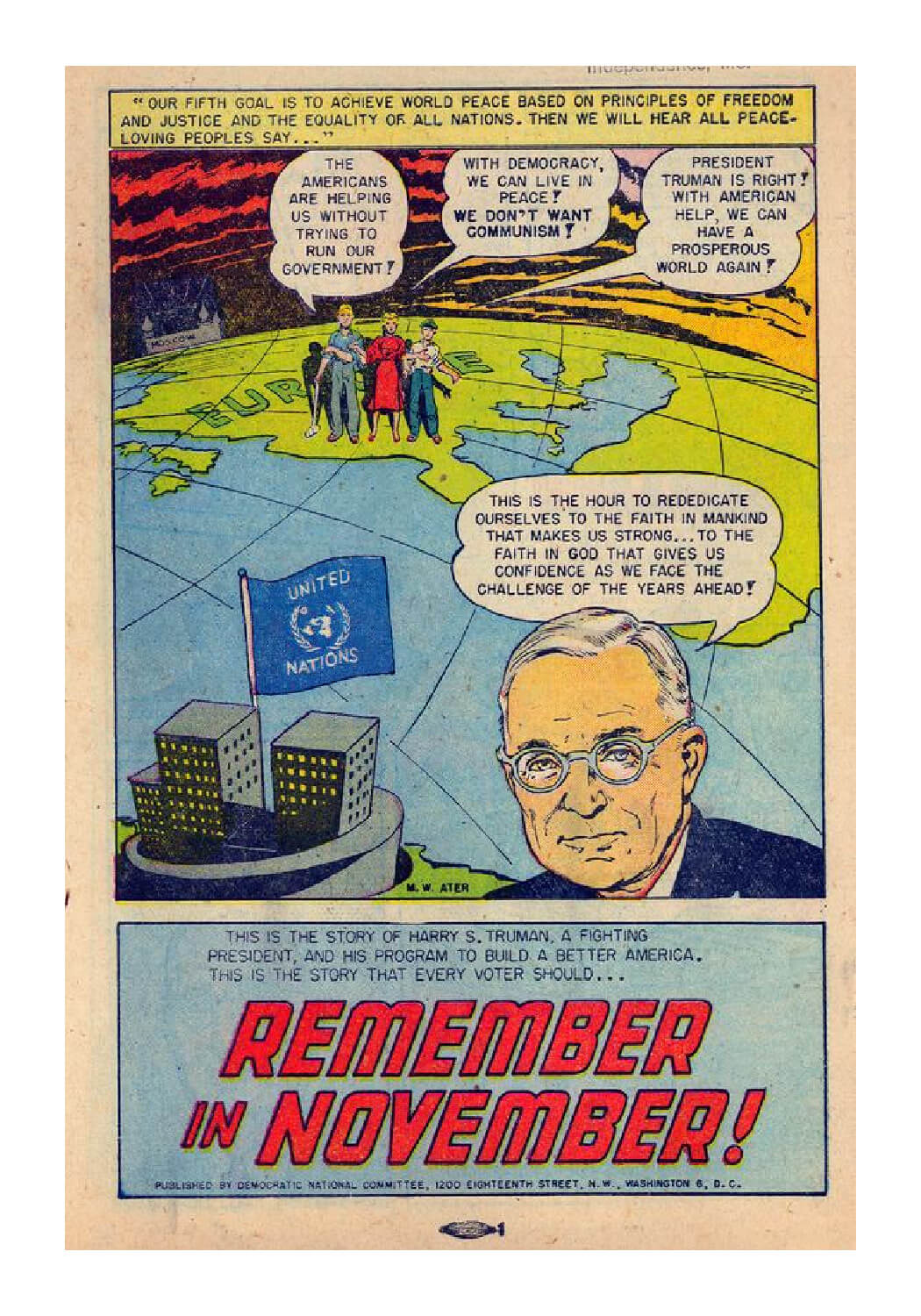 ---
VIEW UPCOMING EVENTS.
GET FREE ADMISSION AT AMERICA'S PRESIDENTIAL LIBRARIES.
SEE WHAT'S ON EXHIBIT AT THE HARRY S. TRUMAN LIBRARY AND MUSEUM.